I am writing this on our last morning in China. I can hardly believe that. Most of our group won't be leaving until the end of this week, but since our Consulate Appointment was early in the week, we are free to leave tonight. At the beginning of this trip, I felt like we were one of the lucky ones who got to leave early. Now I feel a little bit like we are one of the unlucky ones who have to leave early. We are all sad about the end of our time in China. I sure can't wait to hug K and D at home though!!!!
Yesterday morning we went to the U.S. Consulate for our appointment. This was the all important appointment that all of our travel had to be planned around. We went with only 2 other families in our group, however there were many other people there at the same time.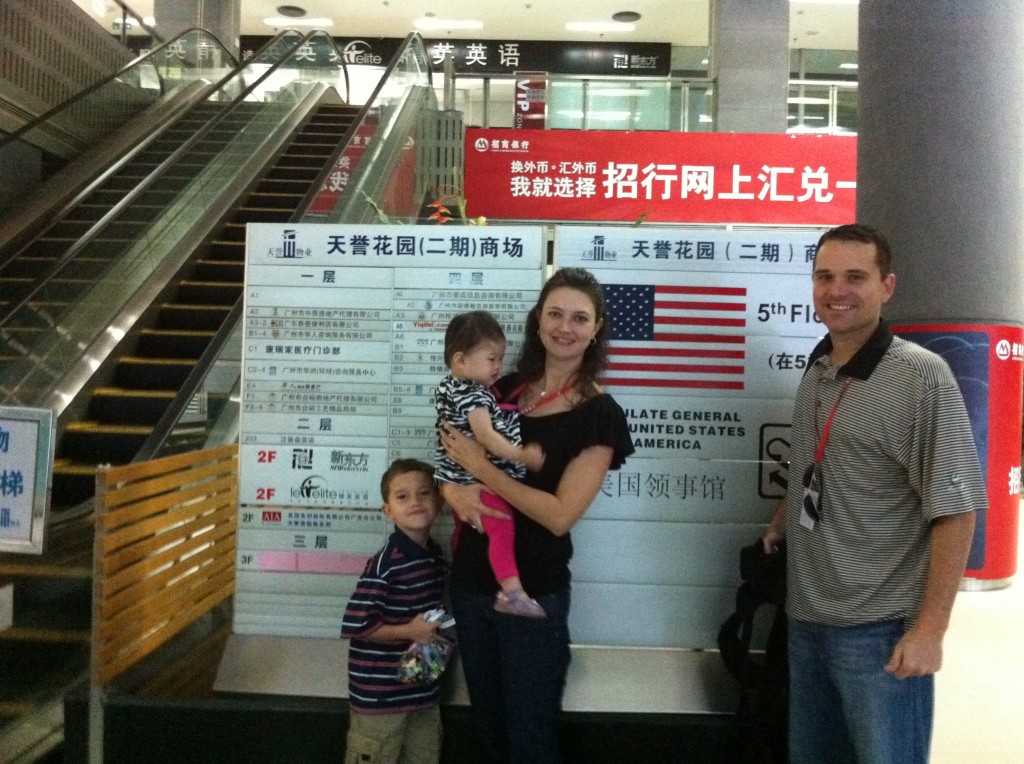 We first had to go through security. We were warned that you are not allowed to bring any electronics into the Consulate, so I had left my phone and camera in the hotel room. As they scanned my bag, they insisted that I had some electronics in my bag. I dug through, pulling everything out, until we found the culprit. Hannah's orange plastic cell phone. They seriously confiscated it!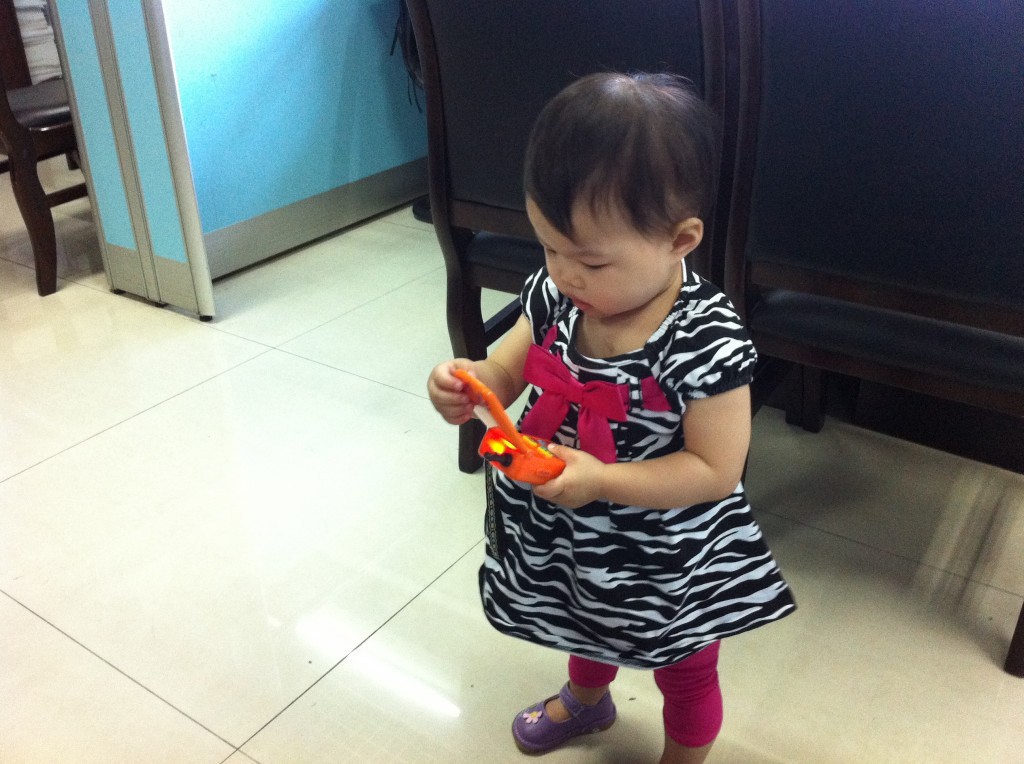 We then went into a big room where we all had to stand with our right hand up and say an oath together. Then we were called up to a desk one by one to sign some paperwork. And just like that, our appointment was done! We will get Hannah's visa this afternoon, and will be cleared to take her home!!
After our appointment, I went with our group to the "Pearl Market". This turned out to be the size of a 6 story shopping mall, with tiny jewelry stores on every inch. Our guides took us to the top floor, to a small store in the back, where they said the owners were reputable and sold good quality pearls. It was really fun to look at the pearls strand by strand. I choose 2 strands that they made into bracelets for each of my girls, and for my future daughter-in-laws, when my kids get married. They all have a beautiful clasp that says "Happiness" and "Long Life" in Chinese.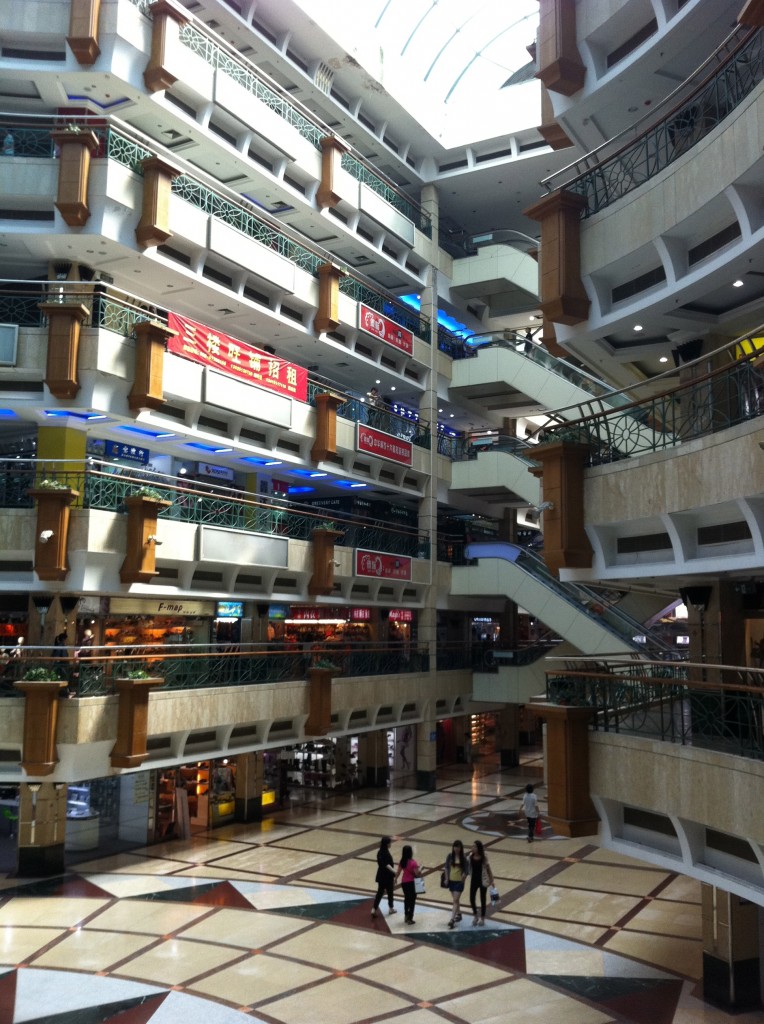 Z spent the afternoon playing legos with his friend, Ben. I think he had as good of a time as he has had any other day on this trip! 🙂
We celebrated our final night in China with a dinner cruise on the river. It was absolutely gorgeous. We loved standing outside and seeing the city from the water. We even saw the second tallest building in the world, which was lit up in a rainbow of colors. Luckily we were told beforehand that the food is terrible, so we ate beforehand. The atmosphere, however, could not have been better. We loved it!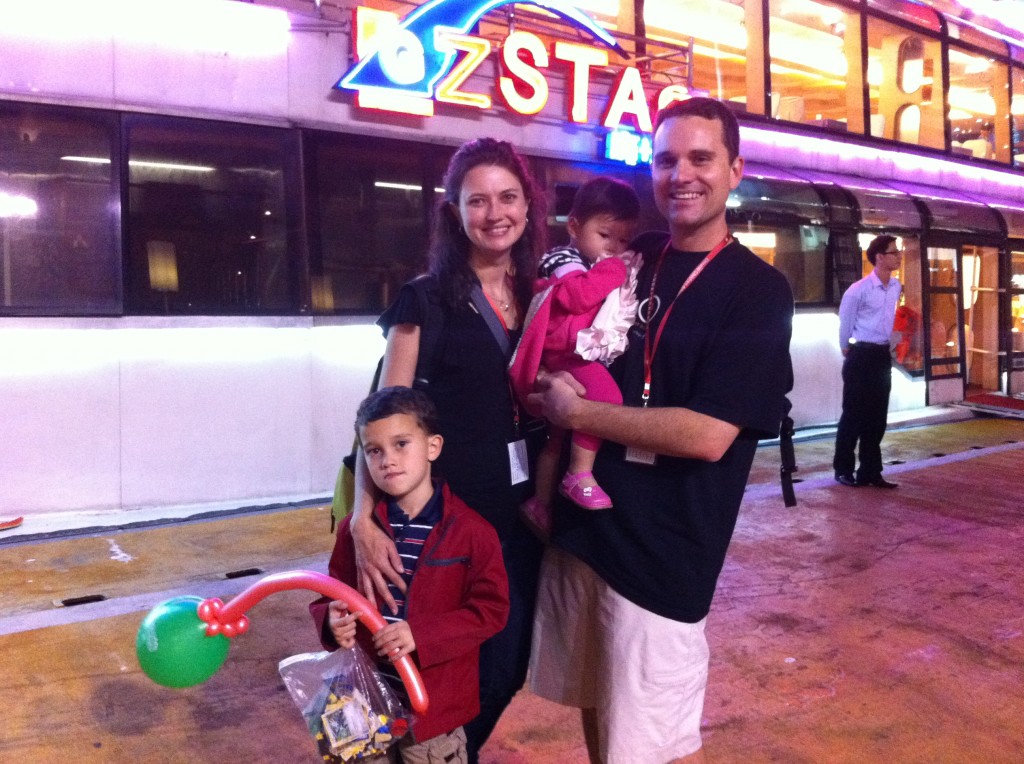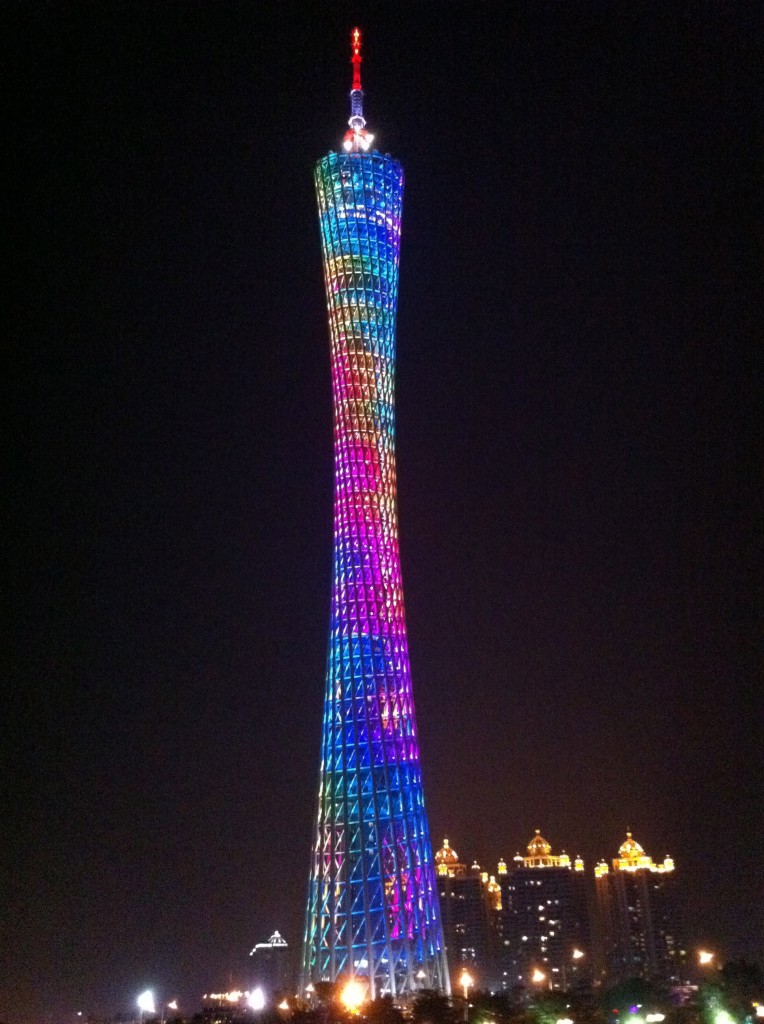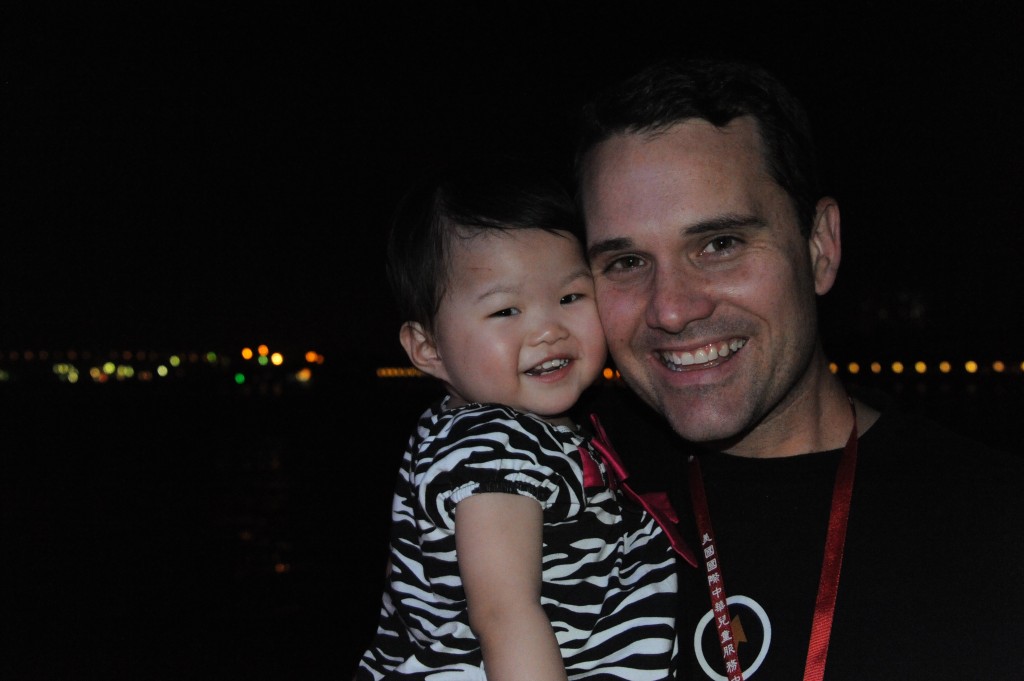 Now we are off to enjoy our final day in China! We leave for the Hong Kong airport tonight at 6:30.