Sorry to have been MIA.  With the rush of getting  home, and then the great jet-lag fatigue setting in, I haven't been able to blog.  I will try to catch up. 🙂
We had a great time on our last day in China.  First, we took group pictures and said good-bye to our wonderful travel group.  I knew that a lot of people were wishing they could be leaving when we were, but I was sad to be the first ones to be leaving the group.  We could not have asked for a better group to travel with, and I can't wait to see how all of the beautiful children grow and flourish in their new homes!
We spent our final day going to an animal safari park that we had heard great things about.  We heard that you could both pet a baby tiger and ride an elephant.  I thought that would be a fantastic way to finish our trip!  Unfortunately, when we got there it was almost deserted, and both of those attractions were closed. 🙁  I was disappointed about that, but glad that we could see some giant pandas while we were in China.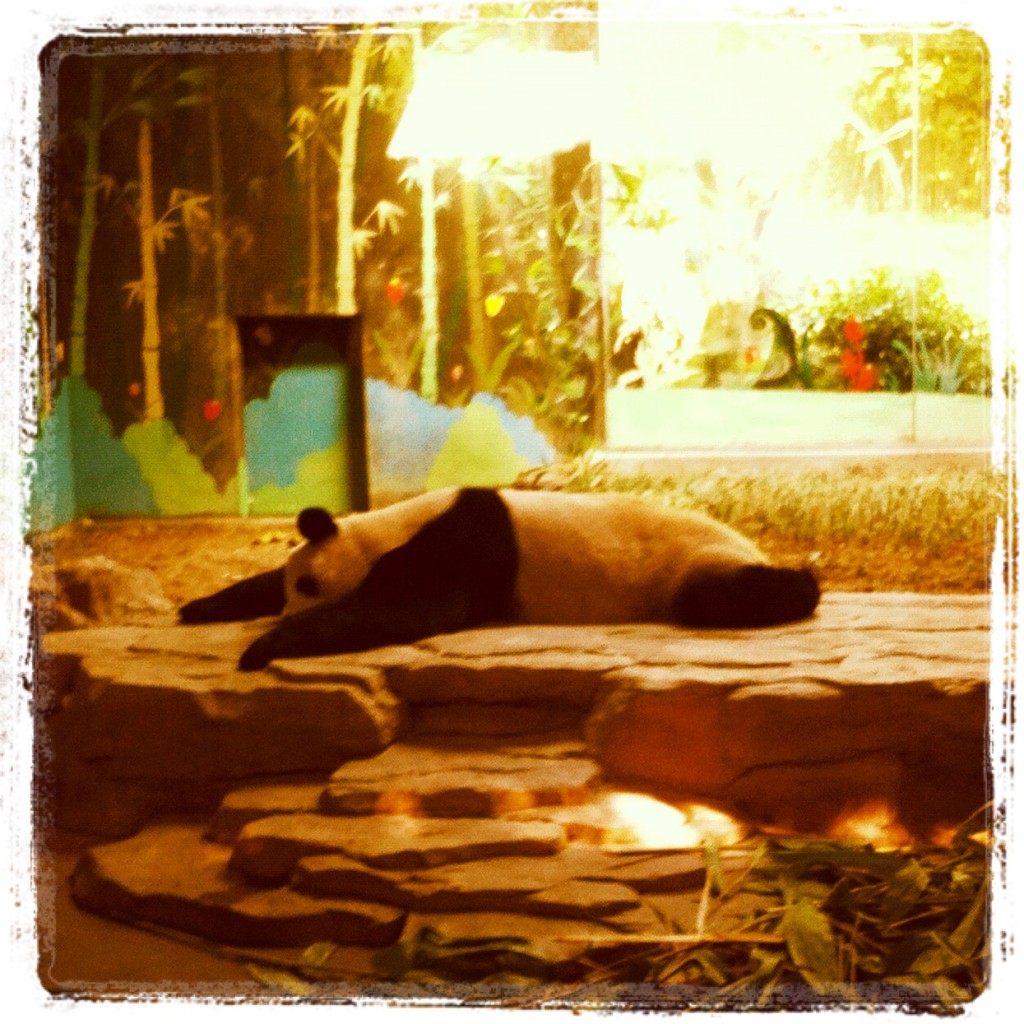 We checked out of our hotel at 6 pm, and a van picked us up.  Z and I said a teary good-bye to some of our friends who happened to be in the waiting room, and we were off.  We were all definitely excited to be going home, but Z and I were sniffling for a while.  It was hard to say good-bye to such a wonderful, incredible experience.  It was also a bit sad to know that we were  taking Hannah from the country of her birth.
After 30 hours of luckily uneventful traveling, we landed in the U.S., and Hannah was automatically a U.S. citizen!
We were so excited to see some of our family at the airport, and of course for our reunion with D and K at home.  I was worried that K would be angry at us for being gone for 2 weeks and bringing home a baby.  She was really great though.  She just kept saying, "Hannah Min!".  I got a small dose of what life will be like for a while though, with both girls not wanting me to hold the other one.  I guess my arms are going to be getting a work out! 🙂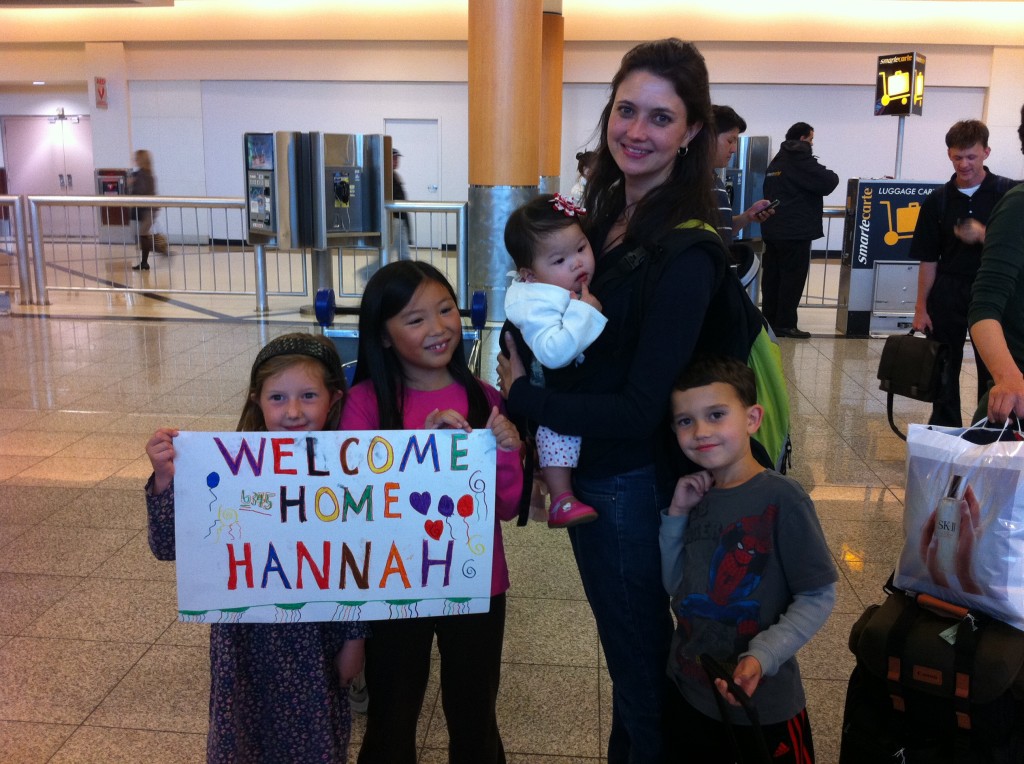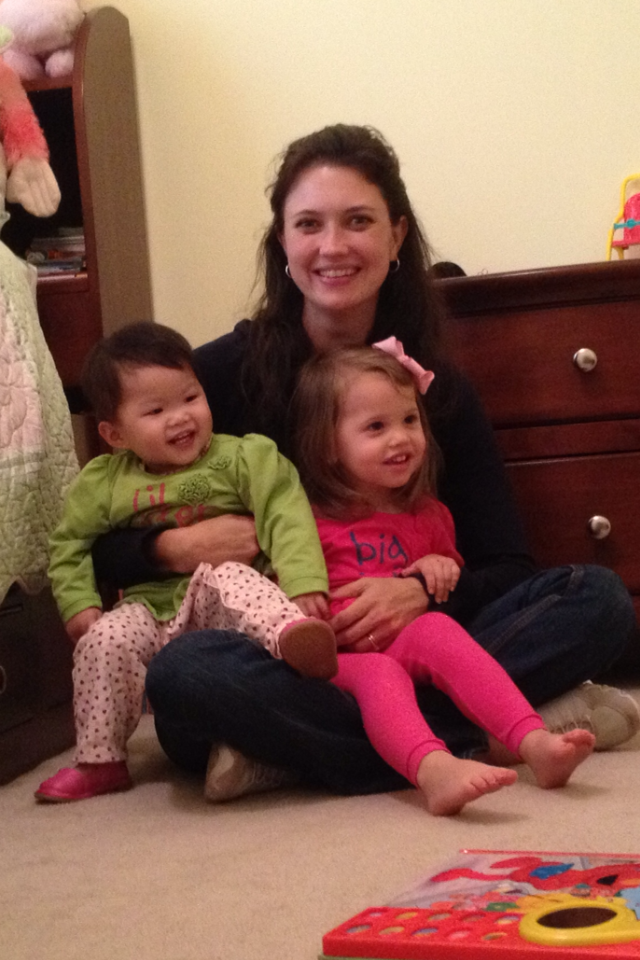 We are tired beyond any tired I think I have felt before, but so thankful for our time in China, and so thankful to be home!
I can't tell you all how much we have appreciated all of the encouragement and support.  We have absolutely loved reading all of the comments together.  Thank you!
The real adventure is just beginning! 🙂