Today is definitely a day that will be remembered forever.  It has been so incredible that words just cannot do it justice.
We started out on the bus for the Civil Affairs office, with 11 other very excited families.  The drive wasn't long and we were enjoying seeing a little bit of Zhengzhou.
When we arrived, two of the children were already there waiting for us.  I think tears sprang up in all of our eyes as we watched those sweet children join their families.  From that point on, the babies slowly trickled in as they had each traveled from their orphanages, some of them from many hours away.
There were only a handful of families left when the three of us were standing watching outside the door.  Then I  yelled, "That's her!!!".  Even from a distance, I knew, because she was wrapped in the blanket that I sent in her care package.
I was able to take her the minute she walked into the door.  It is a moment without words.  We held her, hugged her, kissed her, and thanked God for her.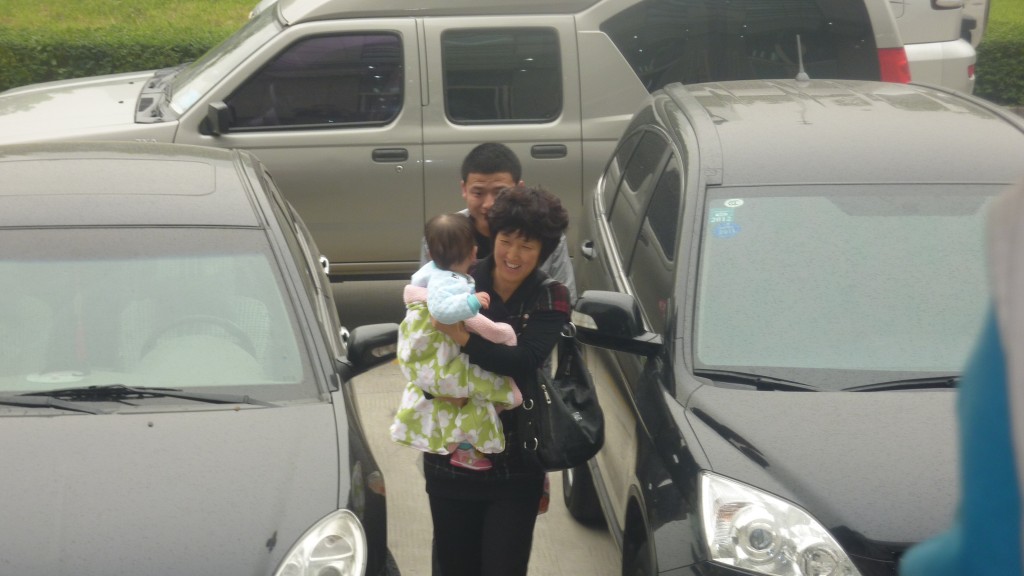 Really from that first moment, she was in good spirits.  We soon got down on the ground to play with her and learned that one of her favorite games is to run into your arms for a big hug.  It doesn't get much better than that!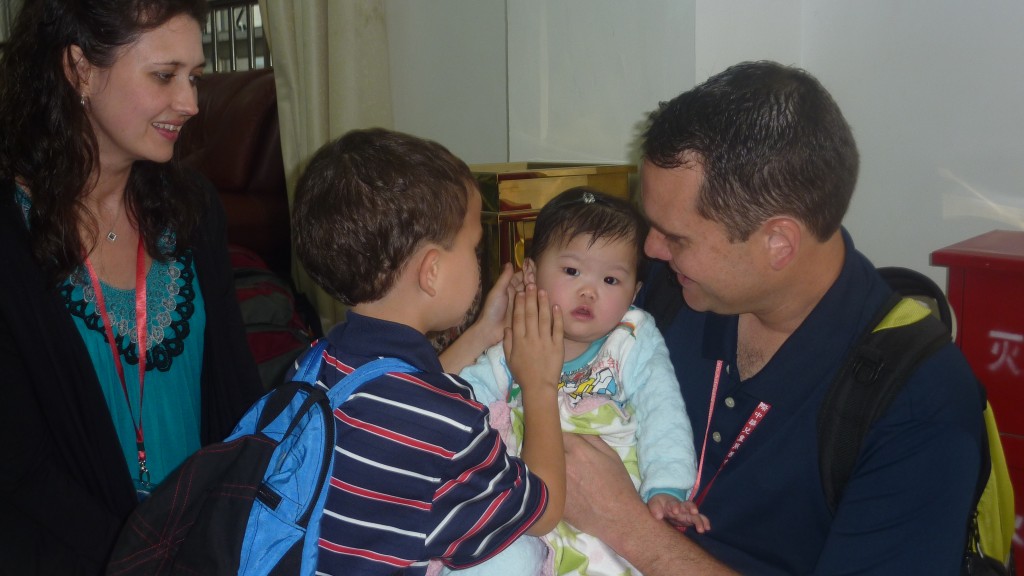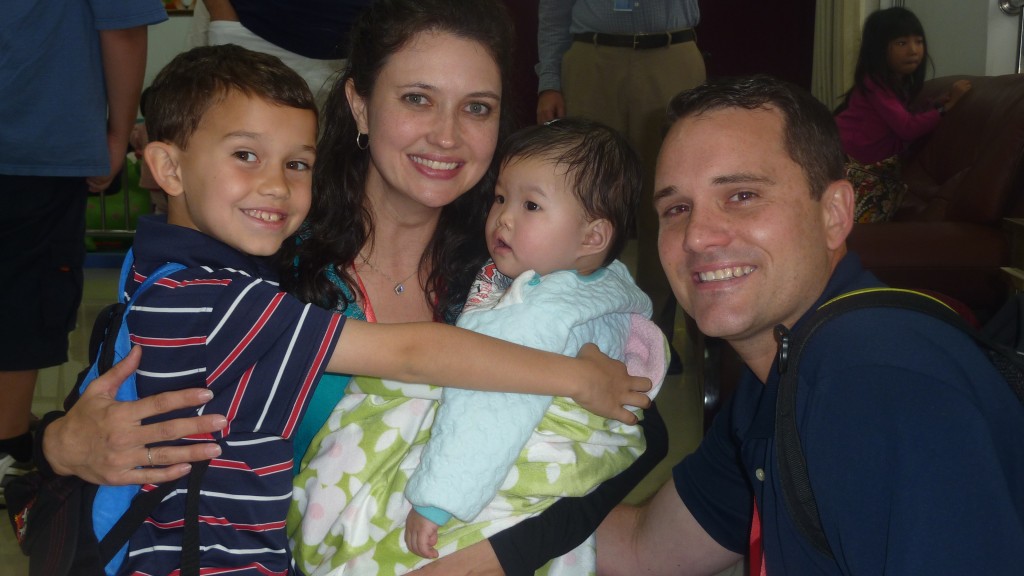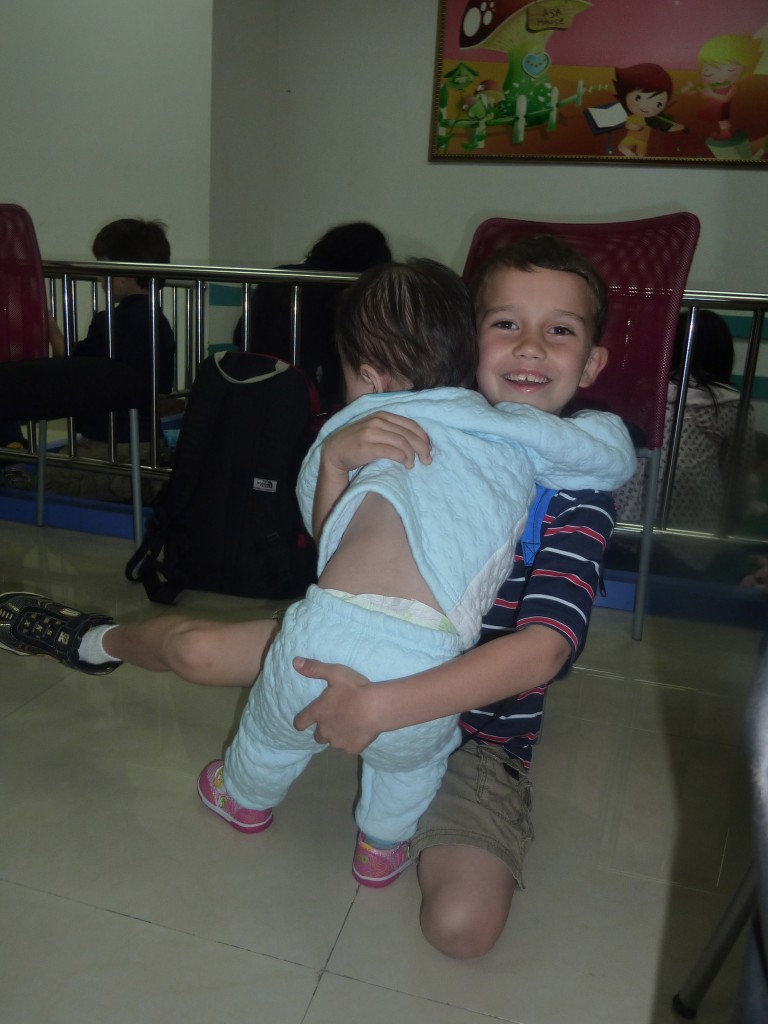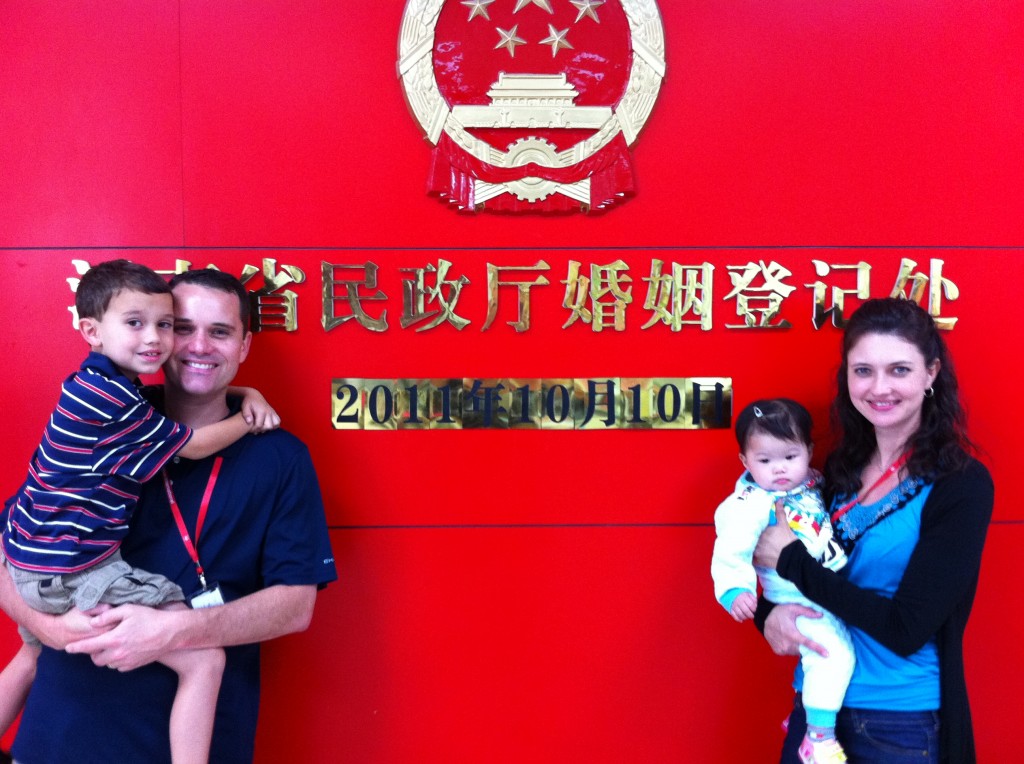 Since that time we have just been cherishing every minute.  We have yet to hear her cry, and have already been lucky enough to see her smile and laugh.  She is amazing.  The agonizing wait has disappeared, and was so very worth it.