Kids went back to school today. Sign. I know, I know, "cue the violins".
We had such a fantastic December, and found some new traditions that are definitely "keepers"!
First of all, in addition to our regular advent calendar, and our homemade Jesse tree, we counted down the days using Random Acts of Kindness. This is the one that we used this year: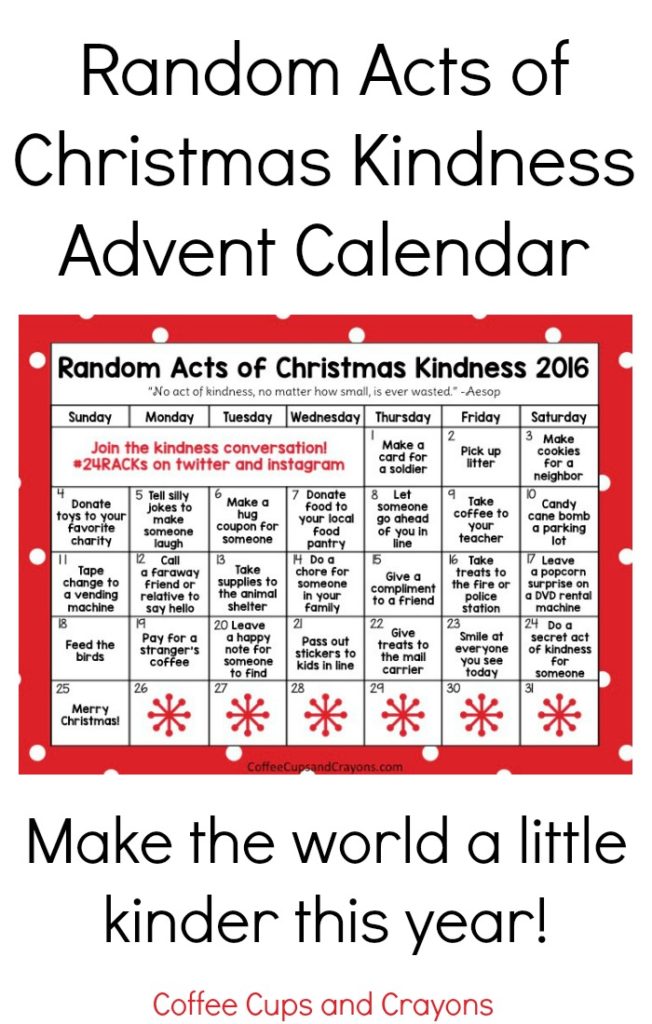 This is now a definite family tradition in December. We weren't able to achieve every single one of them, but we did do most of them, and they encouraged thoughtful conversation throughout the month and provided lots of fun to us all.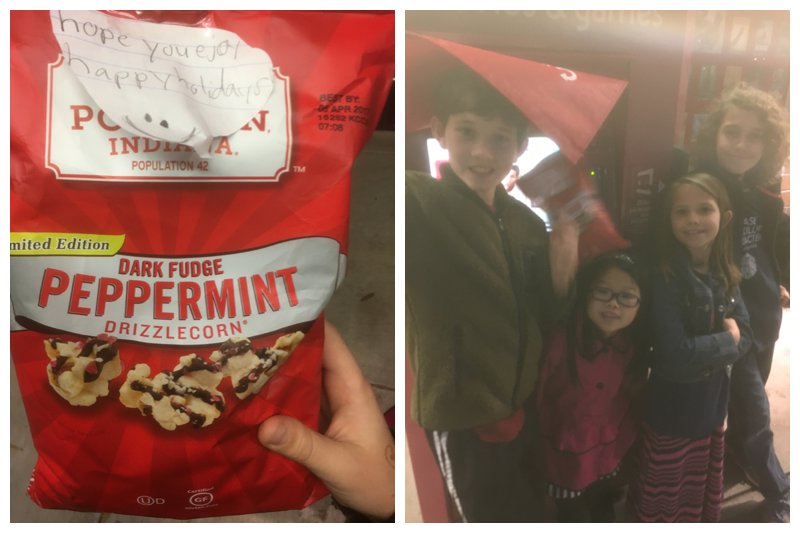 One of the best parts that came of our acts of kindness was befriending Dorothy. Dorothy worked ringing the bell for the Salvation Army in front of our local Walgreens. Dorothy rang that bell 9 hours a day, 6 days a week in the weeks before Christmas. I'm guessing she wasn't doing it for fun.
Anyway, we decided to make frequent visits to Dorothy. We brought her dinner, water, and gave her a needed break for her aching hands. And we had a lot of fun.
This felt like Christmas.
To be continued…