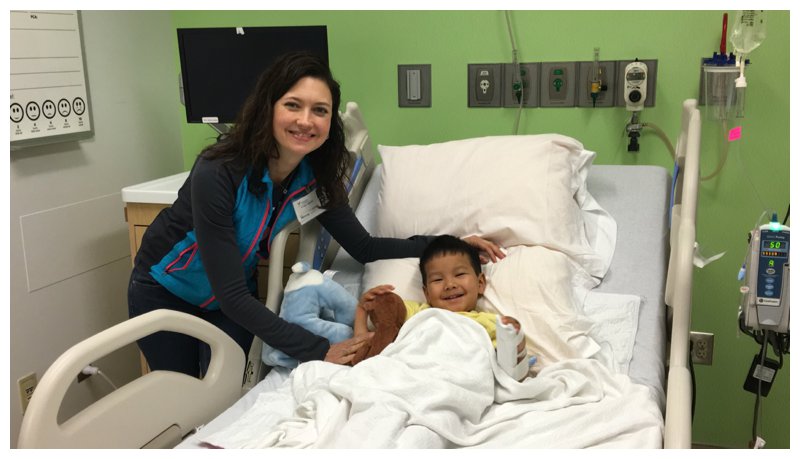 Oh my goodness, thank you all for your sweet messages and good wishes. We have appreciated it so much!
Luckily surgery is over now, and Kai is doing great.
He woke up in a pretty good mood this morning, which made me a little sad because I knew what was in store for him today. Luckily they gave him Versed a little after we arrived in the surgery waiting room. For our guy, Versed is a wonderful thing. After only a couple of minutes Jeff asked him a question and Kai said, "Daddy, why do you have 2 mouths? There is another mouth next to your nose!" We figured that meant he was good to go. He didn't seem to have a care in the world as we said goodbye and they wheeled him down the hall. That sure helps a momma's heart.
The waiting is never fun, but I felt pretty calm today, and confident in our decision to travel to see this particular doctor who I have utmost faith in.
After several hours he came to give us the report that everything went well for the first portion of his surgery. We were able to talk to him for a while, and made a fairly good plan for his future procedures that I feel good about. He was very encouraging about his ultimate healing, which was fantastic.
The remainder of the surgery that was done by another surgeon was then completed, and seemed to go without issue.
Now we are back in the room. Kai was a bit uncomfortable, and very upset that he still cannot eat. Poor guy has to go another SEVEN days without eating!! It is heartbreaking. Since then however, the morphine has been doing its job and he has been mostly sleeping.
I'm taking some deep breaths now. We have some difficult days ahead of us, but I'm so happy to cross this particular one off the list!