We have had a rough couple of weeks at our house. First of all, as if Kai didn't have enough going on in his poor little body, he developed a stye in his eye. (Our kids had a fantastic time making rhymes about Kai with a stye in his eye that he did NOT find funny). Anyway, that stye just got worse and worse, and after 5 doctor appointments and 4 different medications, he had to have surgery to remove not one but two cysts from his eyelid. This guy just doesn't take the easy road.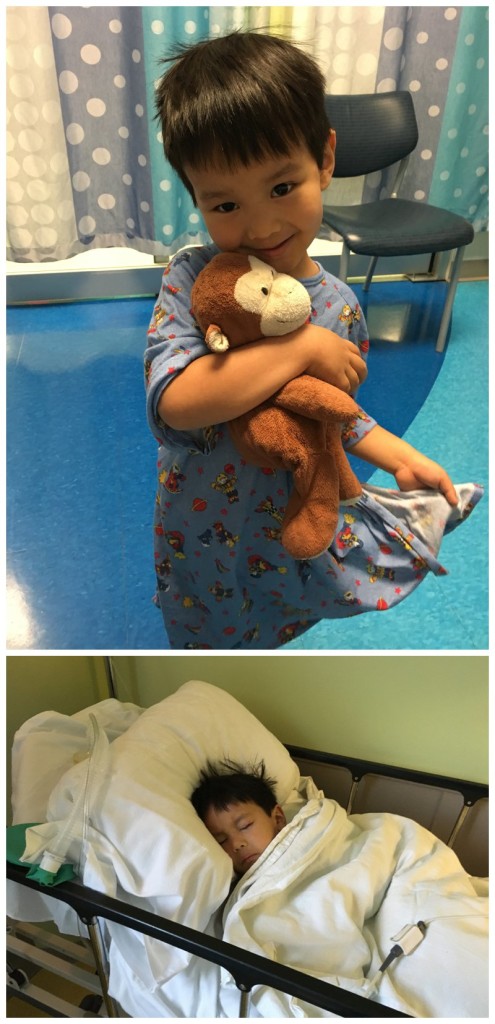 Shortly after that we had not one, not two, but THREE kids with the FLU! These poor guys!! It was miserable and terrible for them, which of course I hated, but I have to say that there were moments I enjoyed. It is sad that it takes something like the flu to slow us down enough, but we had days full of snuggling, reading, watching movies, and not doing anything except being together. I didn't hate that.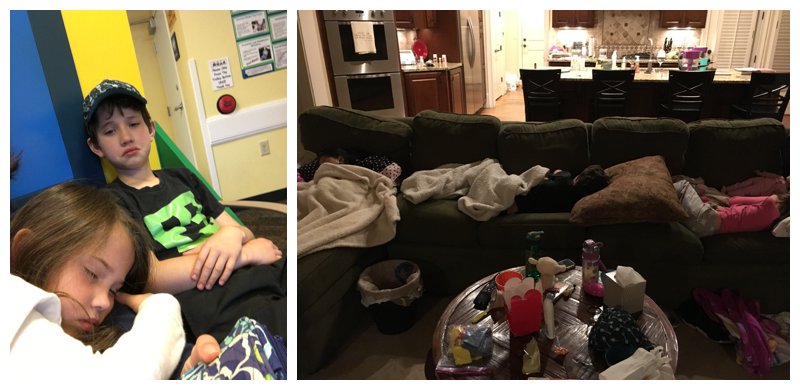 After recovery we jumped right back into life. Birthday parties, swim meets, school plays, and of course time with our current favorite newborn. (Our poor flu kids had to wait a torturous TEN days to get to meet their new cousin).
Then, all too soon we had to say some hard goodbyes. Kai had his last day of school, which was heart wrenching. This guy had the best possible introduction into the life of school. He ran into the building each school day with a huge grin, and constantly talked about his teachers as if they were his best friends in the entire world. When I think about how ambivalent I was about sending him this year, I am SO thankful that his teacher convinced me to send him. This preschool is a treasure.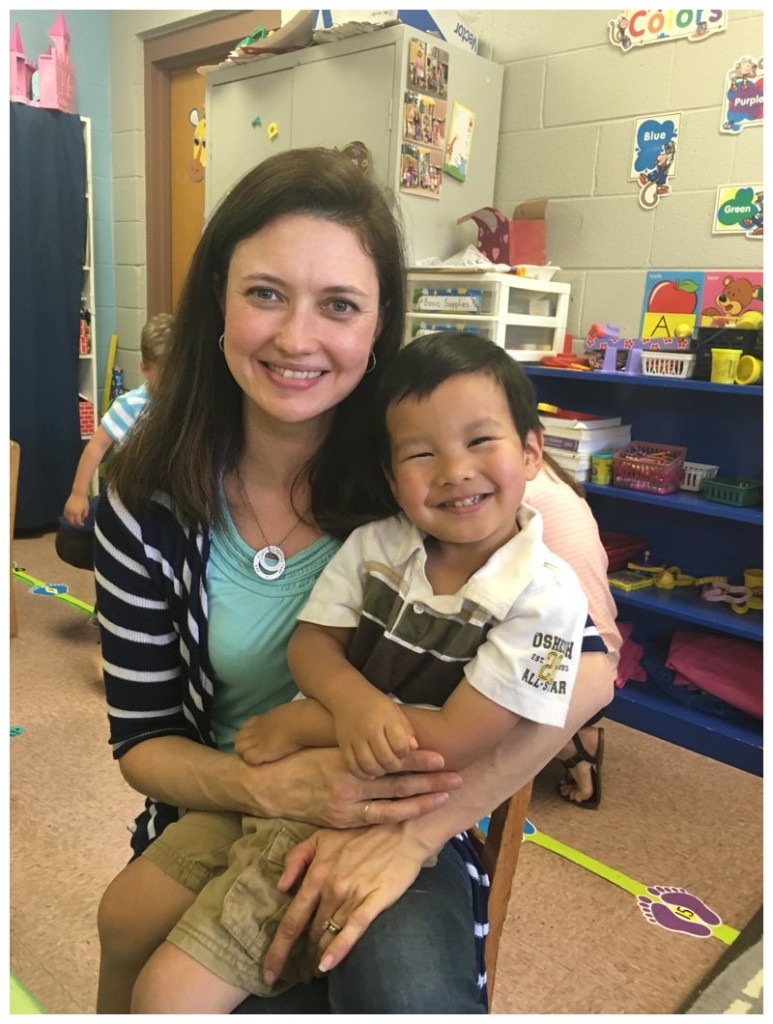 Finally, we had some very hard goodbyes with our kiddos at home as we had to pack up our little guy for a not so fun road trip. Yesterday we spent all day in the car to drive to see the specialist that will perform surgery on Kai tomorrow. This will be the biggest and most important surgery Kai has had up to this point, and one we knew was coming even before we brought him home from China. He will still have more procedures in his future, but this is the really big one.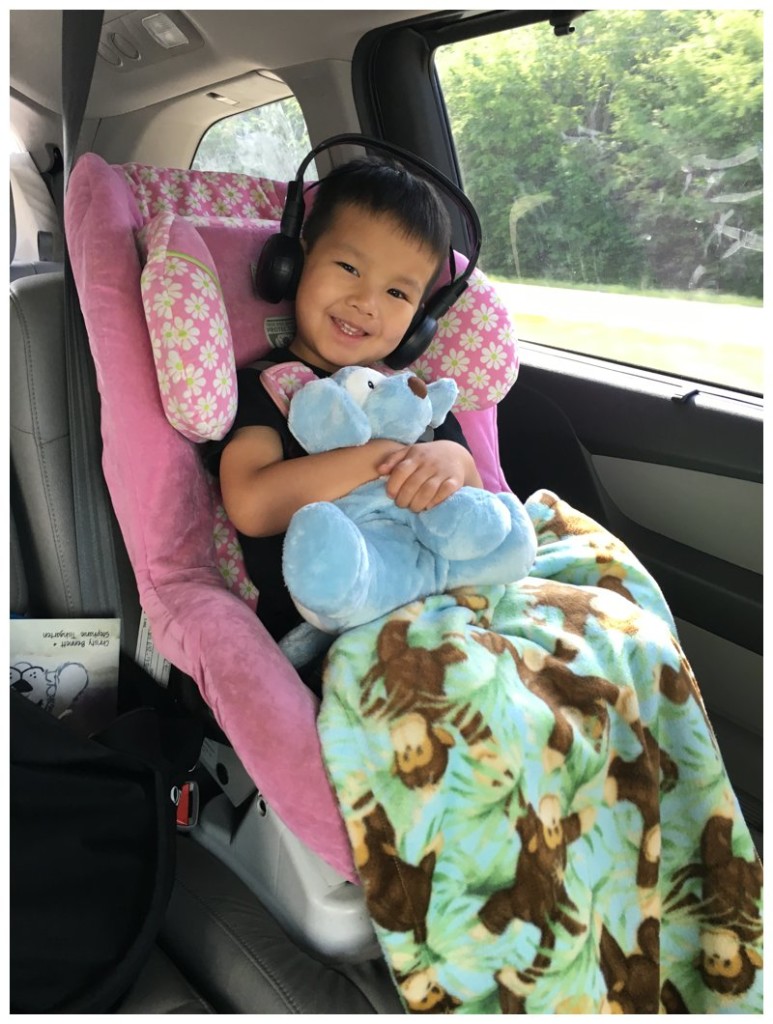 We checked into the hospital early today to get his body ready for the surgery. He had to have an NG tube placed in his nose and an IV in his tiny little vein in his arm. This poor guy. He has been miserable today through all of the things he has had to go through, and we haven't even gotten to the actual hard stuff.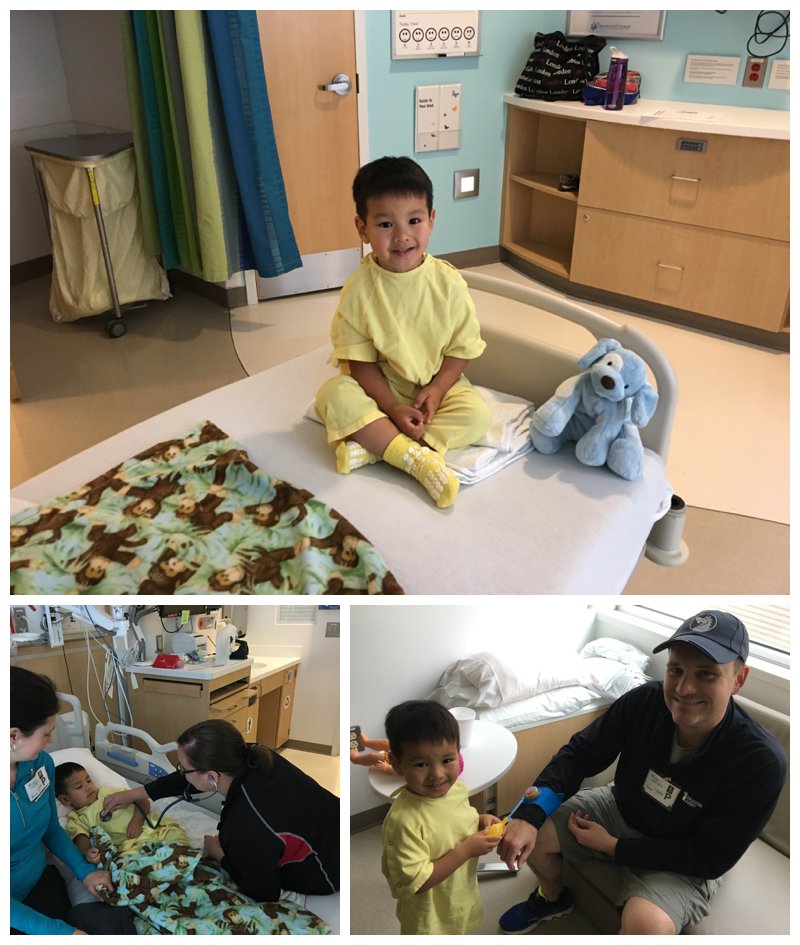 Tomorrow he will be in surgery for several hours. We will then remain in the hospital for over a week, and cannot return home for several days after that.  In total we will be away from home for almost two weeks. That is hard on every one of us.
Still, I am grateful. So grateful that he is here in my arms today, and that he will never again have to have surgery without parents who adore him right there to hold his hand. Grateful that I have a team of moms who have traveled this road before me, and led me to this particular doctor who is the perfect person to perform Kai's surgery tomorrow. Grateful for family that is loving on our other kids at home right now so that we can focus on just this child for right now. Grateful that my husband is here with me as we do this hard thing together. So grateful.
Send prayers our way!