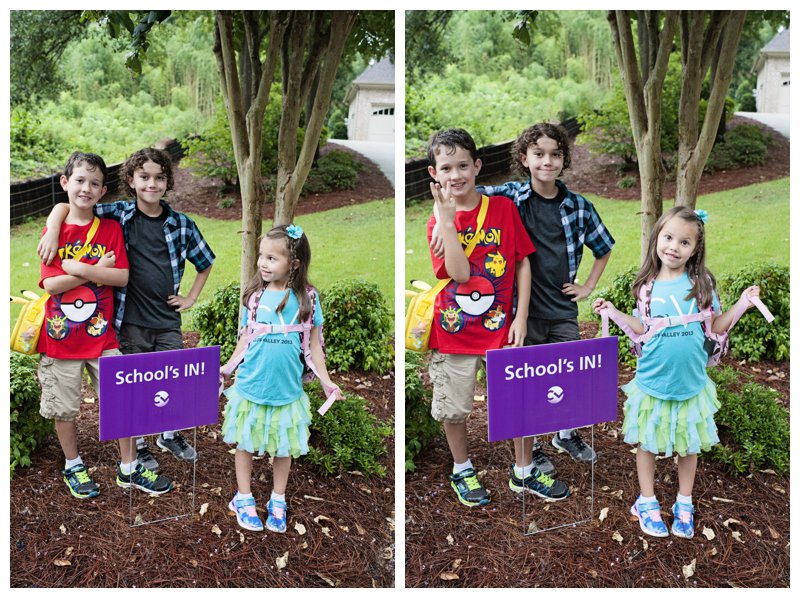 Now we have my regular back to school weepy post.
I really can't believe that summer is over. I sobbed all the way home after dropping them off today. My husband suggested maybe I need to try homeschooling since this is so upsetting to me. I tried to explain that I don't want to homeschool. I just want it to always be summer.
Is that really too much to ask??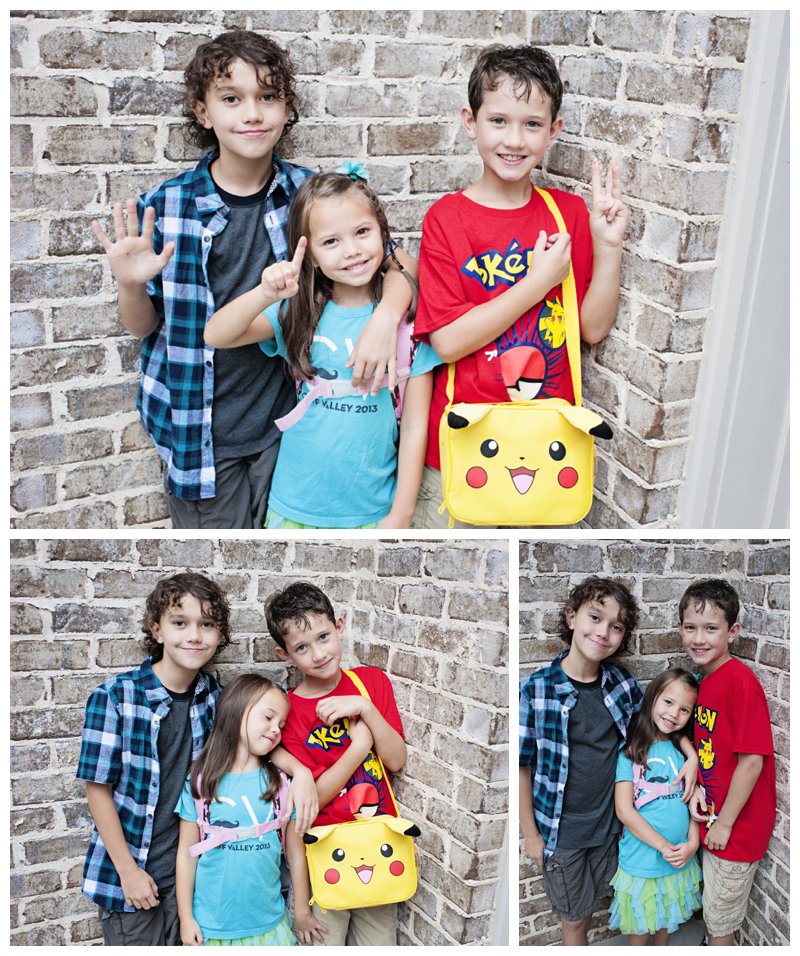 We all know that our kids grow up too fast, but there are some days that you can almost witness it happening. The first day of school always hits me like that, and it is almost too much to bear.
Both Zac and Kaitlyn are hitting me hard this year. This is officially Zac's last year of his elementary years before he moves to middle school years. He is right on the edge of a huge turning point. I can't help but wonder if this is the last summer that he will want to play with me in the pool, or snuggle up with me to read at night.
And for Kaitlyn, she is moving on from her preschool to the big kid school that her brothers go to. She is going from half day to full day school days. I keep wondering if this is the year that she is going to move past her love of princesses. Or finding joy in dresses that twirl. She will definitely finish first grade as a different child than she is now, and I'm not such a big fan of losing my "little" girl.
I had an older mom once tell me that every single age is fun, and not to let anyone ever tell me that it isn't. So far I have found that to be true. I know the future should be no different. I just love them so much though, and some days I just want to keep them bottled up just the way they are.
So, I am missing my little people. I think the first day of school is my least favorite day of the year. Soon we will be in a hectic and chaotic routine, and our afternoons will be full of homework, soccer, tennis, and swimming.
We will have fun, we always do. But I will keep missing summer until next summer…