Today was a big milestone for miss Hannah. It was her first day of kindergarten.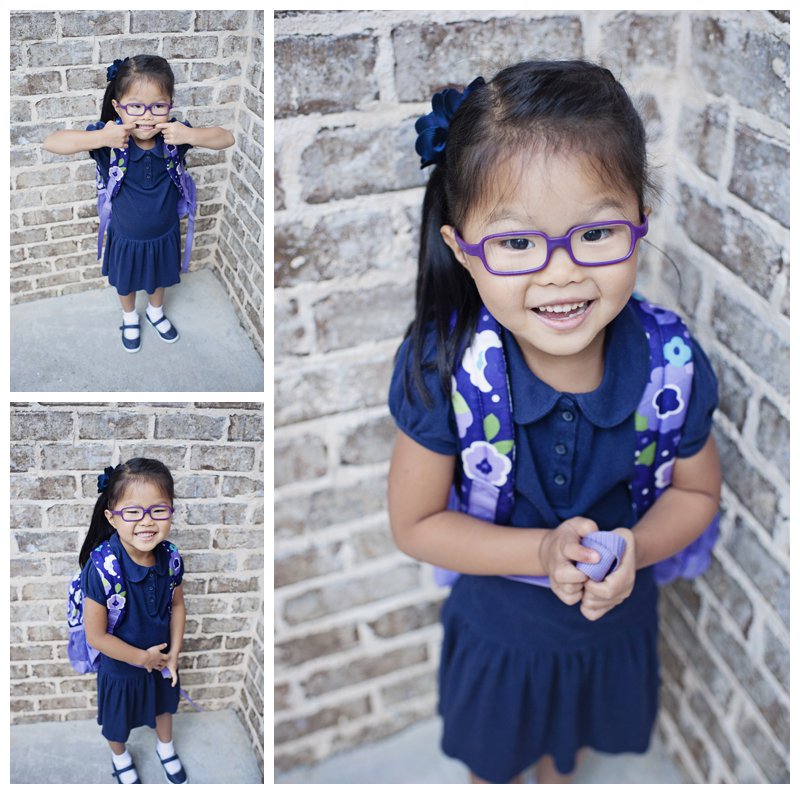 Hannah is starting at a new school, all by herself. That is so hard for me. All of my other kids did a half day kindergarten at the preschool that they attended. Half day kindergarten was good for my heart, and I think my children had exactly the experience that I wanted them to have. They had lots of time to play and still be little.
Two years ago, however, a new school opened in our neighborhood. It is a language immersion school that includes a Mandarin tract.
Initially, I was so excited.  Did I mention that this charter school is IN MY NEIGHBORHOOD??  It seemed like such an incredible opportunity.
But then I had to do some real deep soul thinking. I considered what it would mean to have her at a school without her older siblings. Would she eventually feel resentment that I separated her? Would this make her feel more "different" in our family?
I went back and forth with so many emotional possibilities. Then I talked to some of my favorite adult adoptees to get their opinions. They said 100 percent that if I could give her the chance to be fluent in her native language to give it to her! They all expressed regret that they did not have that same opportunity.
So, after many many conversations we decided we would apply to this school for Hannah, and also for Kaitlyn. The languages start in kindergarten, so we knew it could be difficult for Kaitlyn to start a year behind, but other children do it, so we thought we would give it a try.
Then on lottery night Hannah got it. 🙂 And Kaitlyn didn't. 🙁
More conversation. More concern about my little girl's heart.
Finally we decided to take the opportunity for Hannah, despite having to separate the girls.
Today was her first day. She has half of her day taught completely in Mandarin, and the other half in English. Her teacher is amazing, and told me today that Hannah's assistant teacher is from her same hometown!!!!!!!!! I need to get more information there considering Hannah is from a very small town.
I shed some tears leaving her, of course, but I also felt so good about where she is. Hannah has teachers that look like her. She has children in her class that look like her. By the time she finishes eight grade she will be completely fluent in her native language, which will open up so many opportunities for her. I feel so good that it is not only up to me to introduce Hannah to Chinese culture, because I know that despite my best intentions, I will always fall short.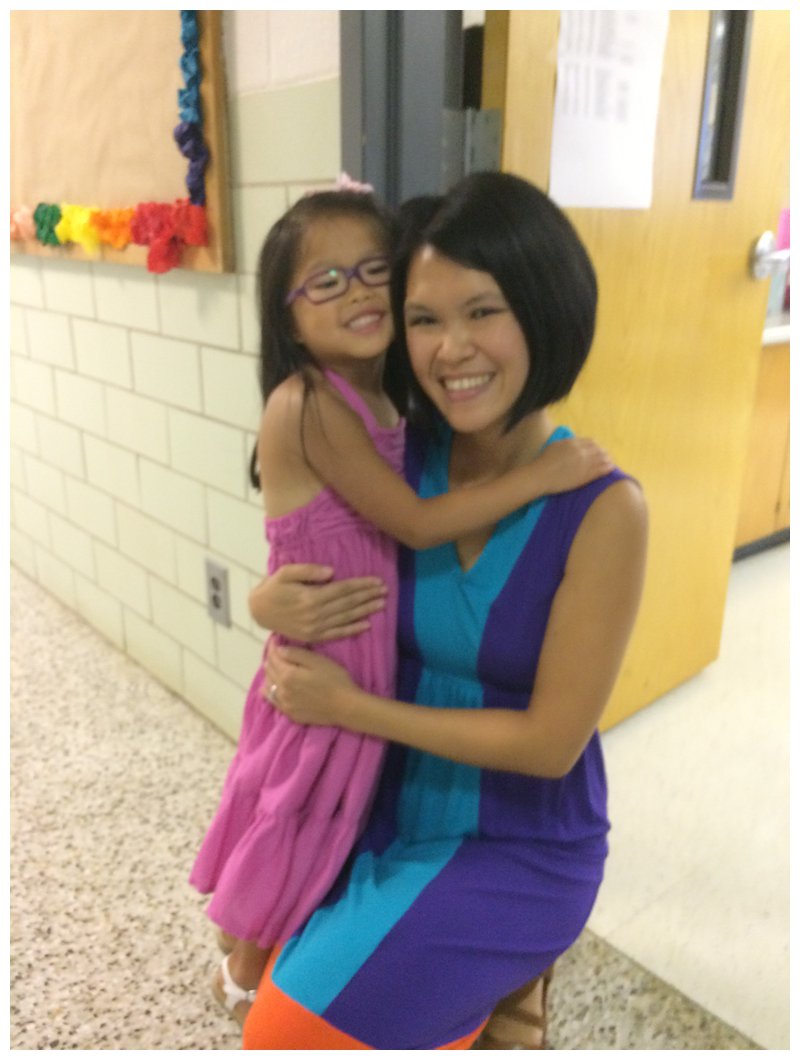 At the end of the day she came bouncing into the car, announcing that her favorite part of the day was the playground. She made some new friends, even if she can't remember any of their names,  and seemed very happy. And I feel so good. I feel so incredibly lucky that she has the opportunity to attend this school. And two years from now Kai will join her too, and she will really have the chance to be the "big sister." It is all good.