Last week we finally had our last "first day" of this year.
This little guy was so ready. He has been pretending to go to school since last January. He has always loved to put on his backpack and to carry his lunchbox. It was incredibly exciting to get to put them on FOR REAL!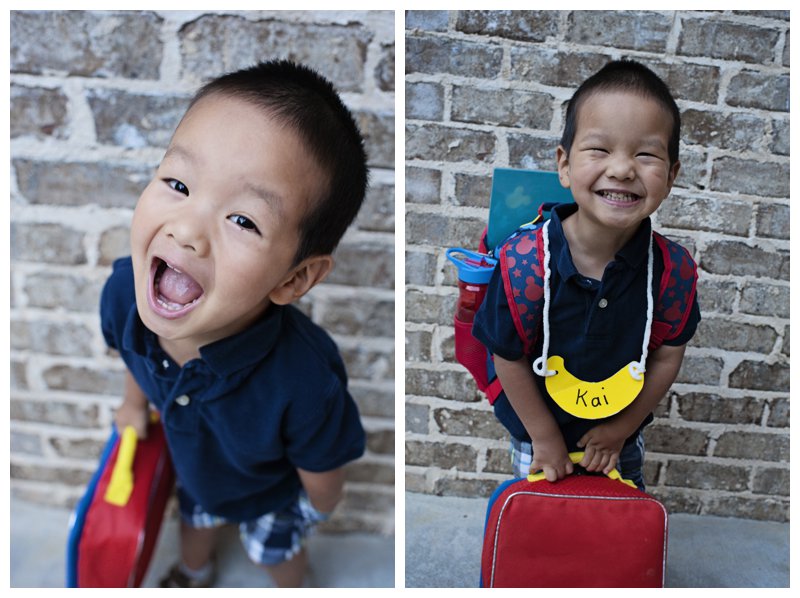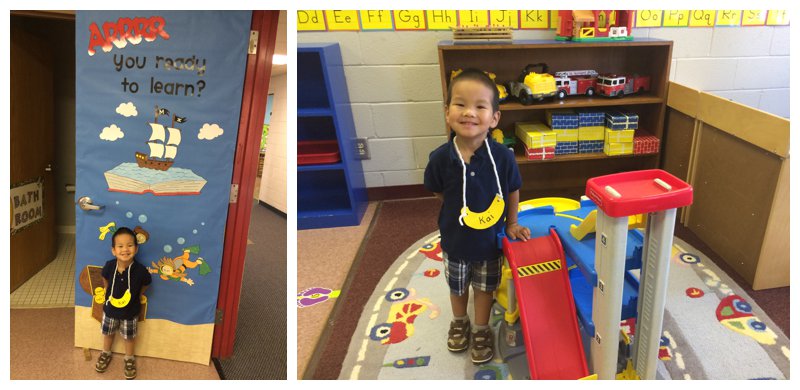 I actually think this the easiest first day of preschool I have ever experienced with any of my kids. He was just so darn happy, I couldn't help but be happy too. 🙂
He has been 3 days so far, and each day he has had the same level of excitement. He loves his new teachers and he really loves being a "big kid".
I feel very grateful for his teachers. I wasn't sure if I should sign him up for school this year. He obviously still has significant medical issues, and he will definitely be looking at another surgery this school year. His current teachers were Hannah's teachers when we first began the adoption process for Kai, so they already knew a bit of his story. They encouraged me to sign him up, and gave me the confidence that he would be well taken care of while he is at school. They were willing to take on a little bit extra having Kai, and I am so grateful.
Look at this guy. His teachers gave him the best gift they could have given him by welcoming him with their open arms. That smile says it all.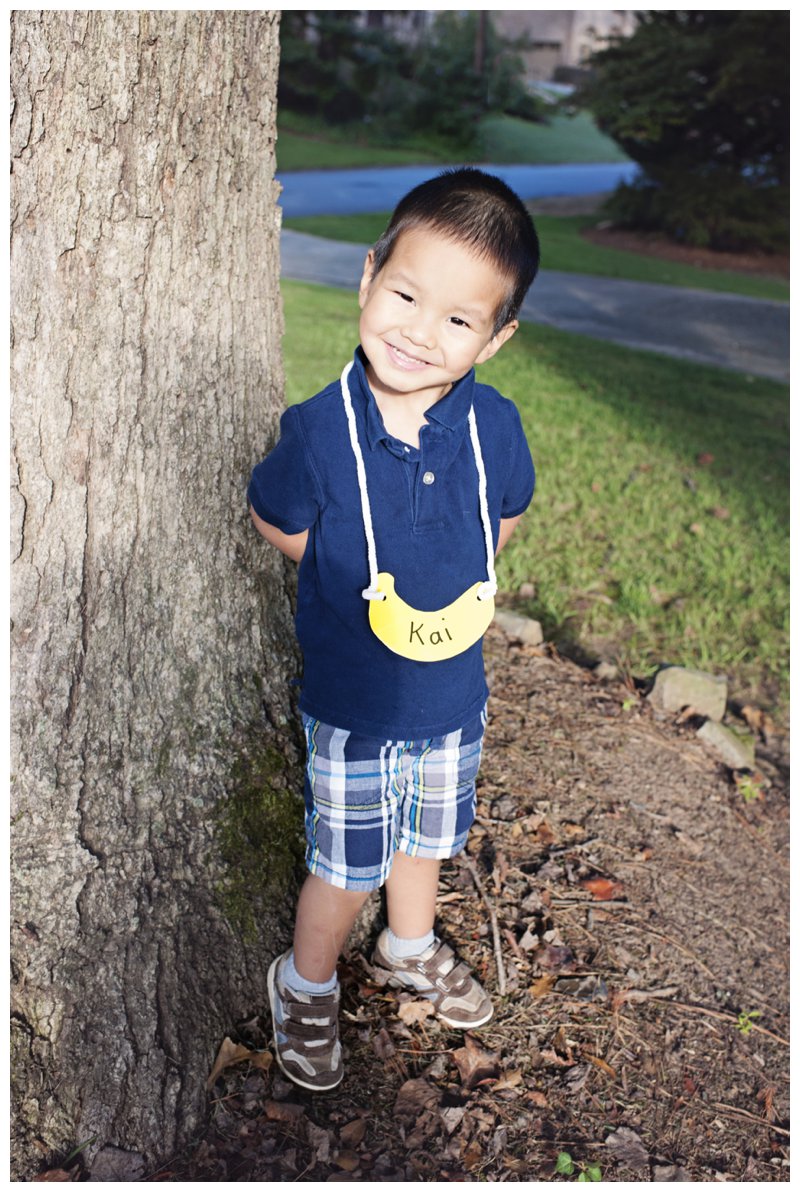 Now I just have to get used to packing FIVE lunches a few times a week! My grocery bill. AHHHHHHH!