I feel embarassed that I am having to catch up on almost of month of happenings. Unfortunately being a mom of five kids during the holiday season didn't leave me a lot of free time to blog.
Busy certainly was the word of the season.  I was trying my best to soak up the millions of precious moments though.  Going to try to remember a few.
Kaitlyn was Mary in her kindergarten Christmas program.  She didn't actually have any lines, but she was so proud of her role.  Apparently she took it so seriously that the other kids asked her teacher if these two were actually getting married. 🙂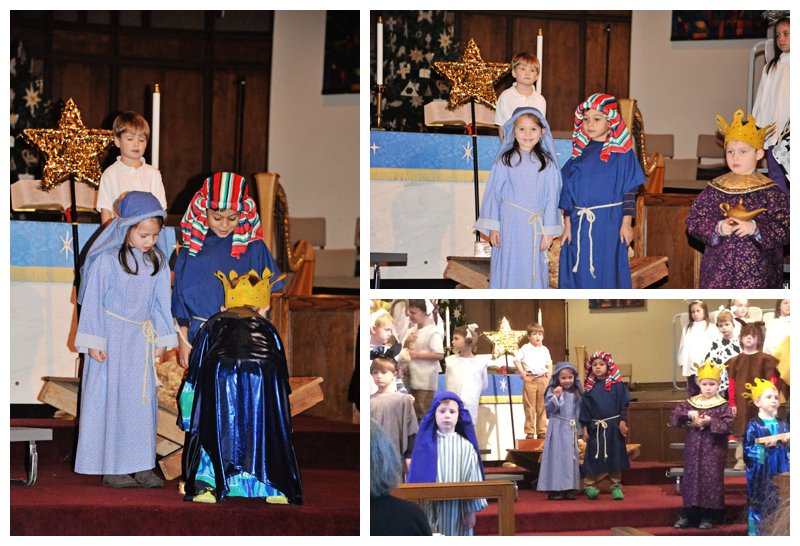 Four of our kids were in the church pageant.  As usual, it was one of my favorite parts of Christmas.
Zac did an amazing job as Joseph.  Poor Drew was a Roman soldier, and almost had a panic attack when it was his turn. He got through his part, but I don't think acting is going to become a hobby for him. Kaitlyn was the Angel of the Lord, and brought us a lot of laughter during her practices as she said her lines with an unusually heavy southern accent, emphasizing Christ the "Lawud." 🙂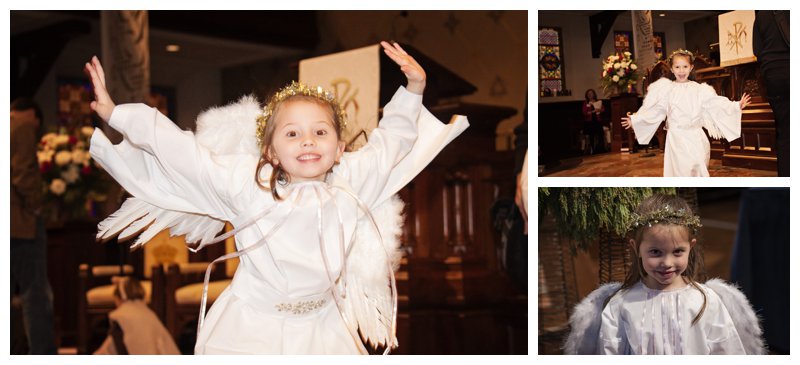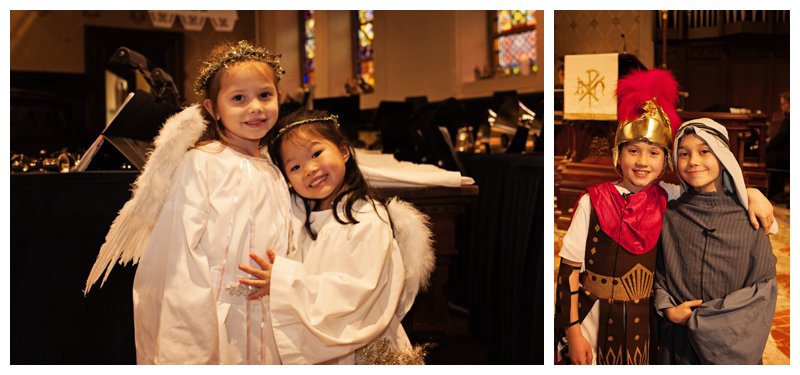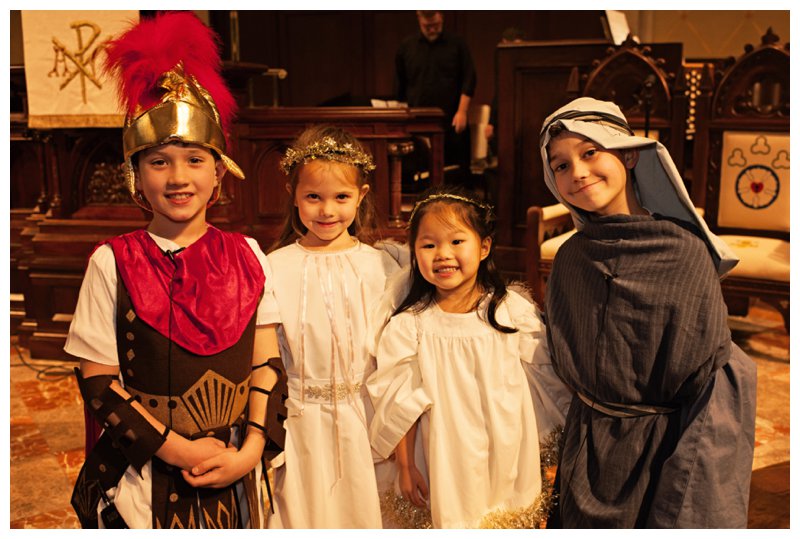 Kai was excellent in the audience, but was excited to come check out the baby Jesus after the service. 🙂

I took this pic exactly one year after our kids opened the present that held a small stocking that told them that Kai Yi was coming to join our family. My heart was overflowing thinking about the significance of that moment and seeing them all together now.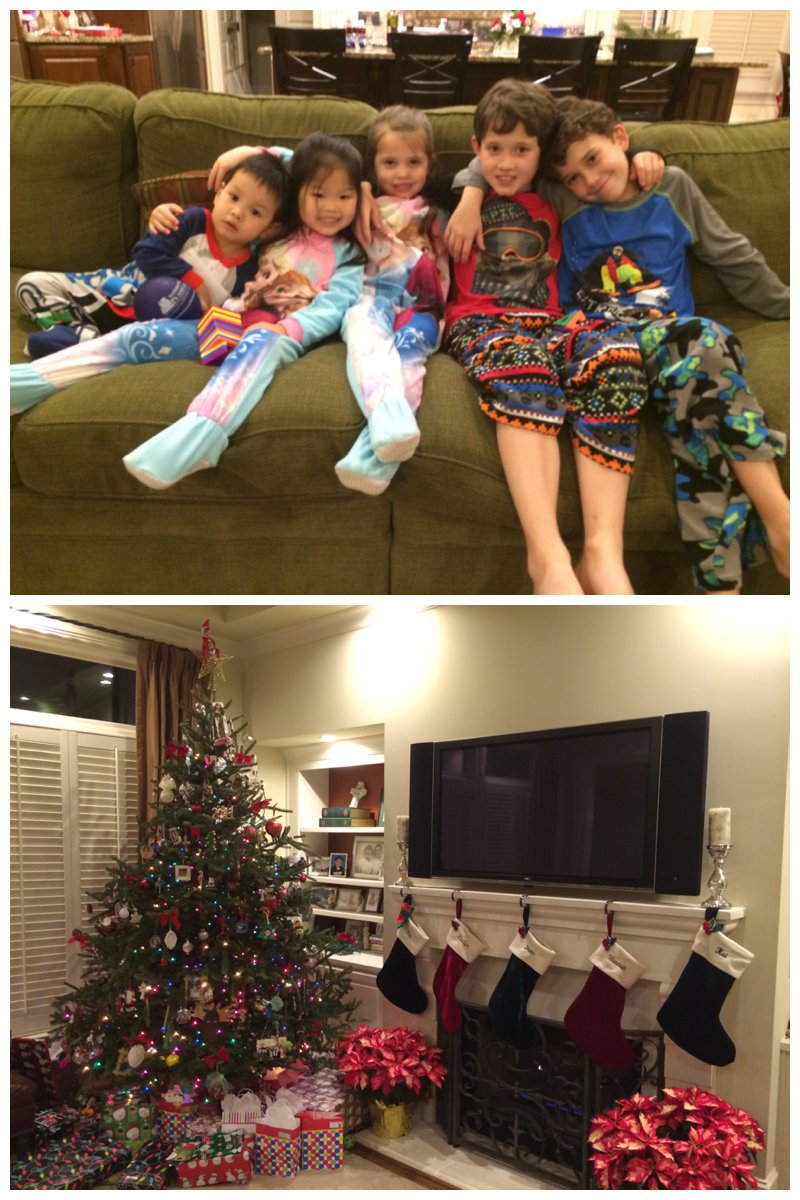 Christmas morning was filled with joy. Kai got past his feelings about Santa, and decided that big guy was alright after all.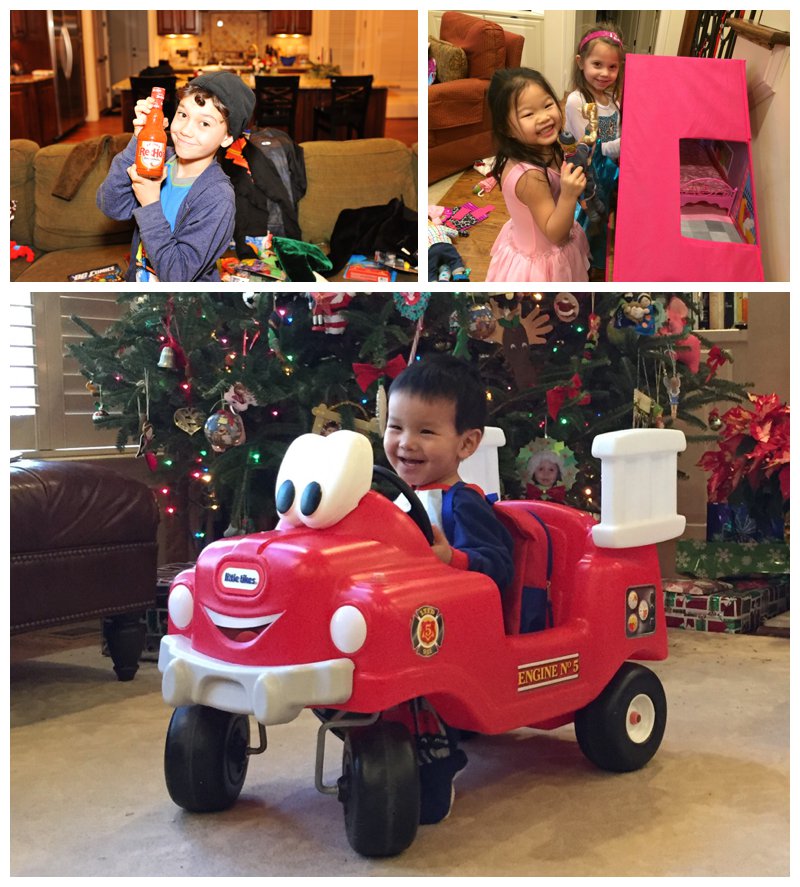 Our home was filled with family throughout the day.  We are all so blessed to have our family so close by, and to have cousins that are as close as siblings. It makes special days that much more special.
2014 was absolutely a wonderful one for our family.  I am so very thankful. Excited about what 2015 will bring for this circus. Resolution #1: Make sure I blog about it!