4 out of 5 kids back to school today.  Sigh.  The house is weirdly quiet.  Okay that part is a little bit nice.  A LITTLE.  I would still rather have my kids all home any day than have a quiet and temporarily clean house (okay that part is kind of nice too.)
It was truly a great break.  One of the best parts was seeing Kai bond with the other kids. They have all been in school the majority of the time since he got home. This was the first time that he had an extended period of time to just be with them, and I saw wonderful things happen.
He started initiating play with them. He made jokes with them and laughed himself silly. He seemed to feel much more confident being more than a few feet away from me, and got lost in play with his brothers and sisters.
Another beautiful step toward weaving all of our hearts together into a forever family. The sad thing is that now I think he misses them too. Even though there were several days that he was dressed up like a princess, I think he loved every minute. I know I did.
Happy New Year!
Ringing in the new year with 15 dear kiddo friends.  What could be better than that?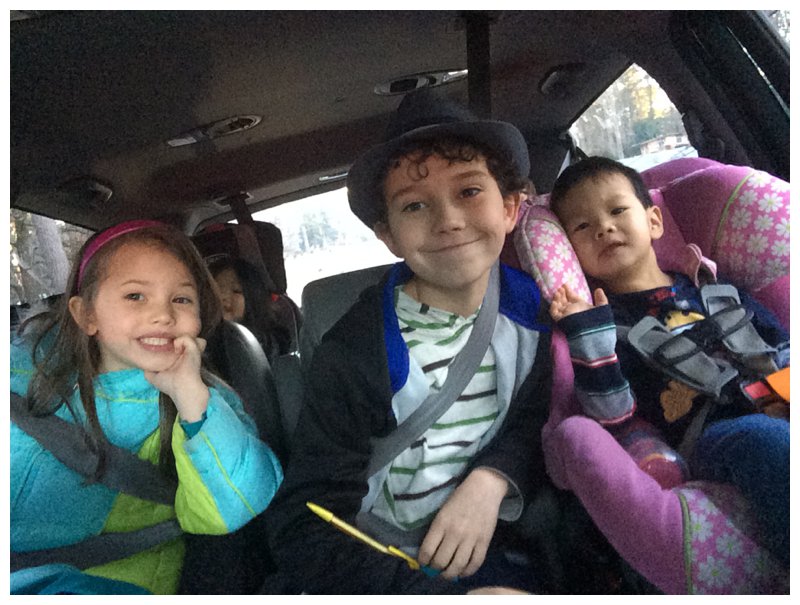 Back to the carpool life. 🙁