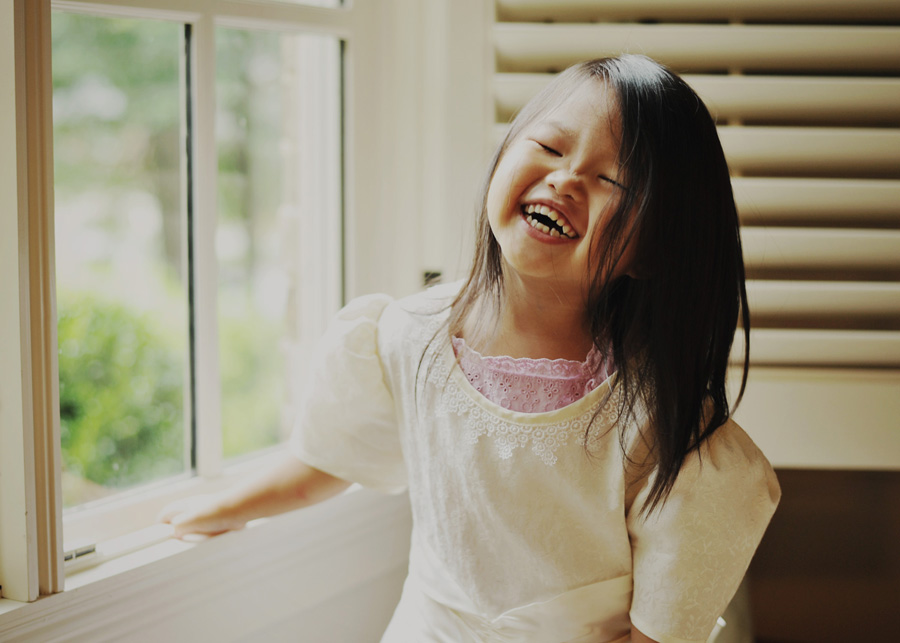 This girl just continues to blow us away.
One of the first things that we learned about this girl is that she likes to fall asleep sucking on a blanket.  She prefers to STUFF her mouth full where you wonder how she can breathe.
I didn't really want to mess with it.  I hate to interfere with any of my children with their soothing lovies, and I think this is magnified with a child with an orphanage background.
However, we decided it was necessary when she wasn't able to eat broccoli the other night at dinner.  In this picture you can see how big the gap between her teeth has become.  She can really not bite down on anything with her front teeth.
So, we approached this in a Hannah way.  I talked to her about it, I rocked her, and I put her to bed without her blanket.  She said that was ok, cried for about 20 seconds, and then was fine.
It still hurts my heart, and I worry that she isn't expressing some of her true grief about losing her prized blanket, but I am also so very proud of her.
We have told her that after she gets used to sleeping without the blanket in her mouth that she can have it back to snuggle.  She is loving demonstrating for us how well that she will be able to snuggle her blanket.
Sweet girl.  I can't wait to give it back.