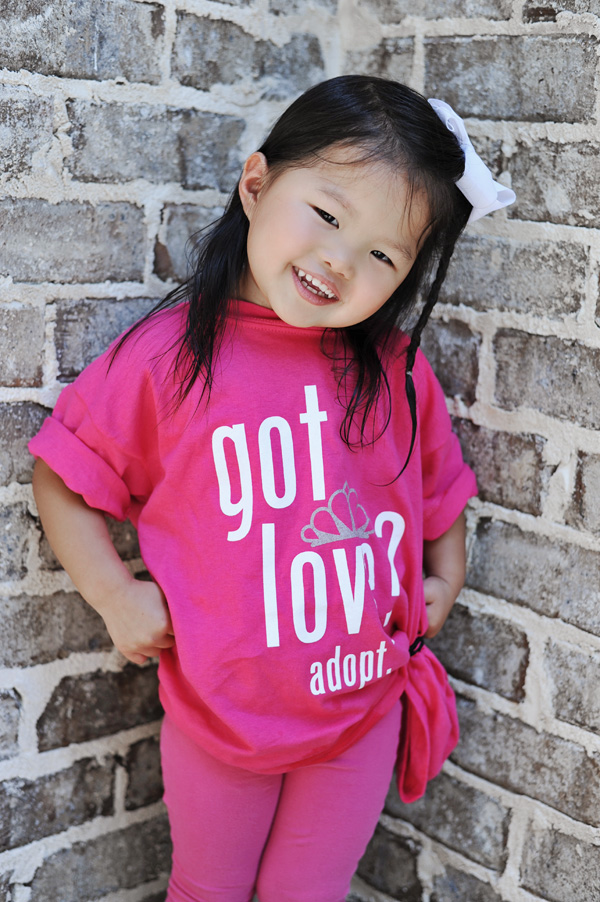 This shirt is in honor of a true heart warrior from China, Teresa.
Adopting any child is an incredible, amazing experience.  The parents that leave me speechless, however, are the parents who adopt a child who they are told will never make it. The parents who want to bring home a child so that they can know the love of a family before they leave this Earth.
What an incredible gift of selfless love.