Here it is, the first day of school again.  I have tried to keep myself in denial about it for the last couple of weeks, but today I packed lunches and stuffed backpacks.  I guess I can no longer deny that it is back to school time.
Yesterday a friend asked Z if he was ready to go back to school, and he replied, "No, I am overwhelmed with disappointment".  Haha, that guy knows how to express his feelings.
Luckily he really seemed okay today.  It probably helped that he had his little brother coming to his school this year.  I think they were both extremely excited to be back in school together again.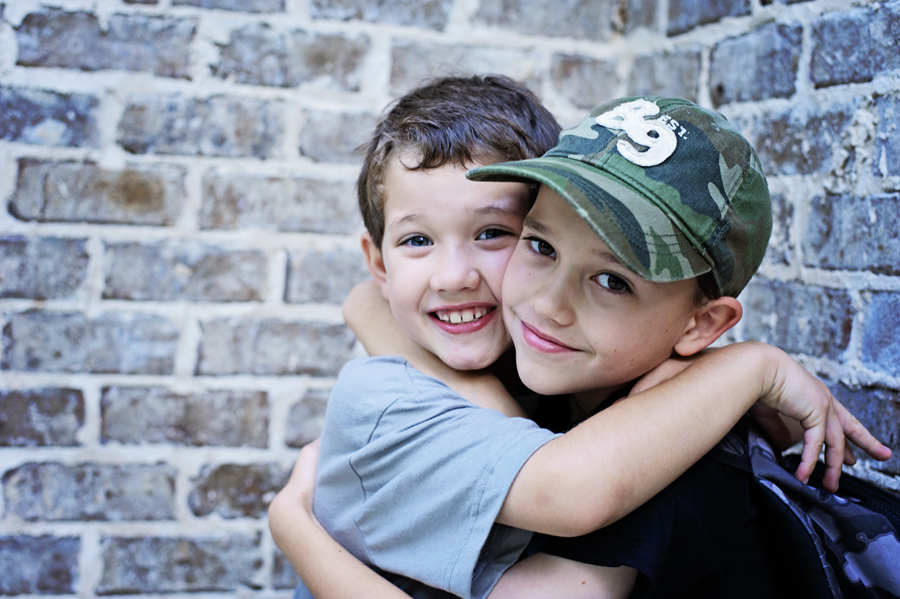 Z- First day of 3rd grade holding his picture of the first day of 2nd grade.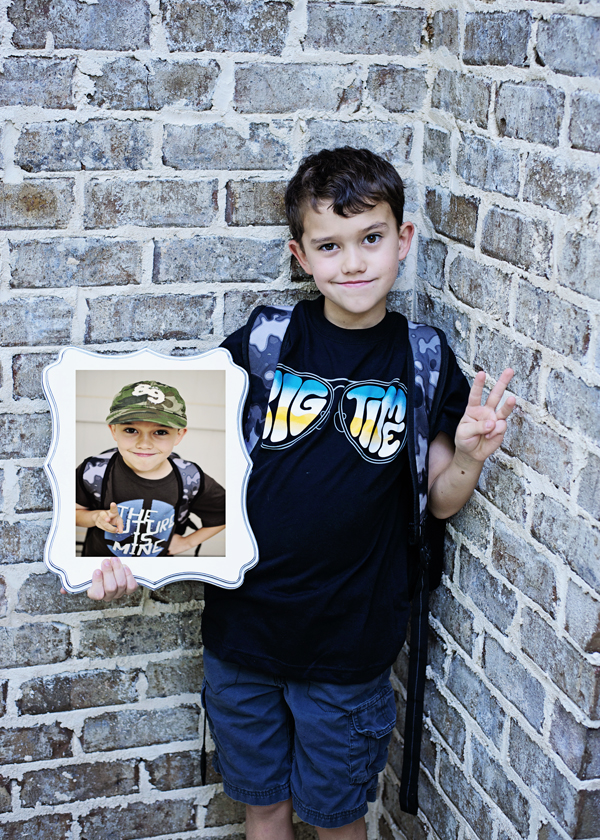 And D, starting first grade at a new school.  It will be a whole new world for him.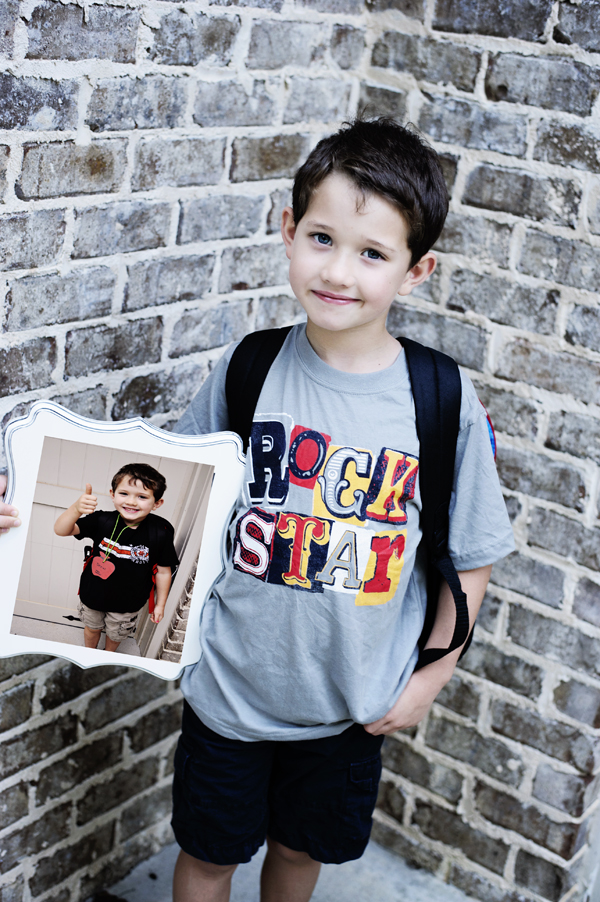 Oh, my heart.  I miss them like crazy already.  How many days until next summer???