A couple of weeks ago, Hannah had her yearly well check up.  It was fairly uneventful, except for one thing.  She failed her vision screening.
That took us to the pediatric eye doctor.  After multiple tests the doctor sat down with me.  It turns out that Hannah has a "boatload of astigmatism".  My poor girl was not seeing well AT ALL! He offered me a box of tissues and said, "I'm about to break your heart".  I actually had to laugh a little bit about that one.  There are many things that can and do break my heart as a mom, but I am okay with my children needing glasses. 🙂
Today we picked up her new glasses.  I was waiting expectantly for her reaction as she viewed the world clearly for probably the first time in her life. I stood there with the video camera ready.  The tech put on her glasses.  Hannah smiled.
That was about it.  I guess that is the way it is with a three year old.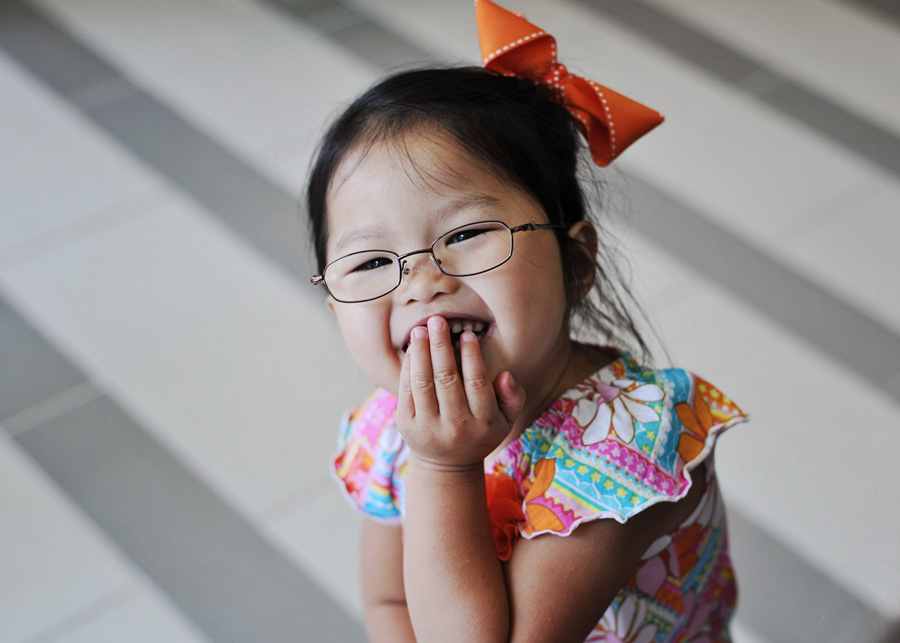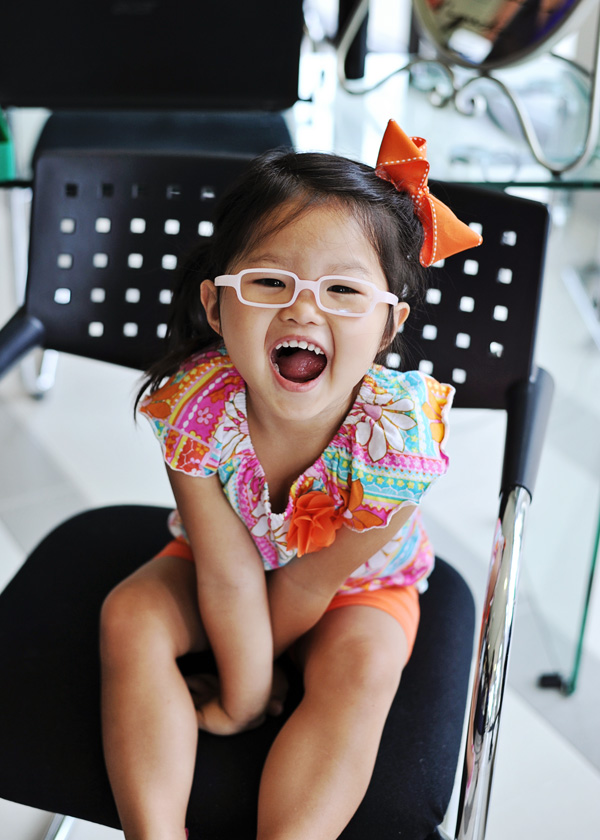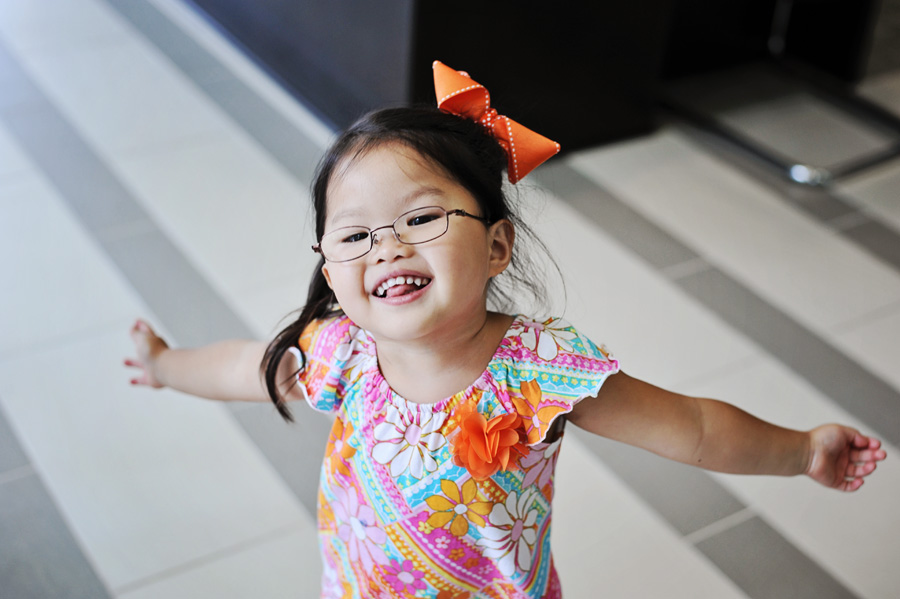 She has two pairs of glasses now.  Her "Dora" pair that we got in Chicago with Hannah's Auntie Lynne, and her pink school pair.
How could these glasses break my heart? I think she is adorable. 🙂