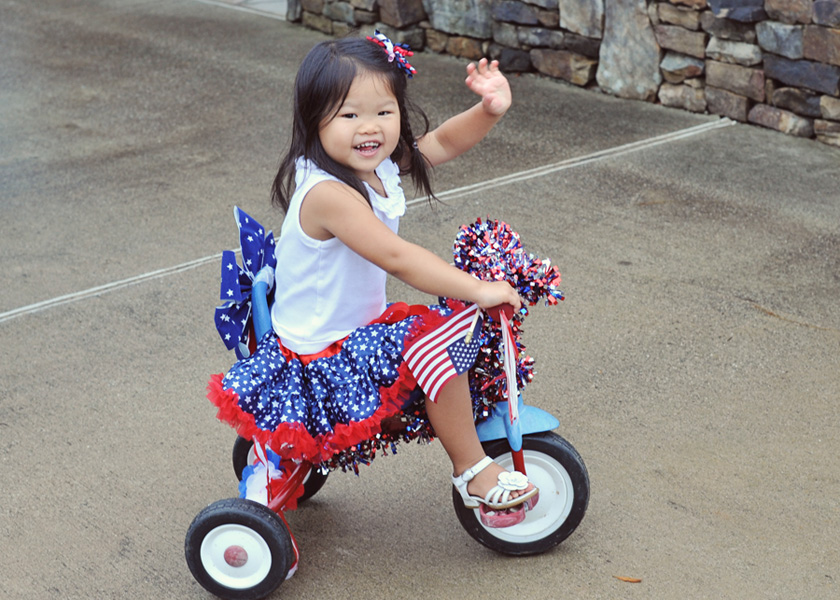 It has been raining and raining around here.  And raining.  Because of that, all of the 4th of July celebrations around here were cancelled or postponed.
Luckily, we got a little bit of celebrating in on the 6th.  We had a wonderful morning of bike parades, face painting, bounce houses, and field games.  It was all a bit muddy and damp, but we had a good time.
.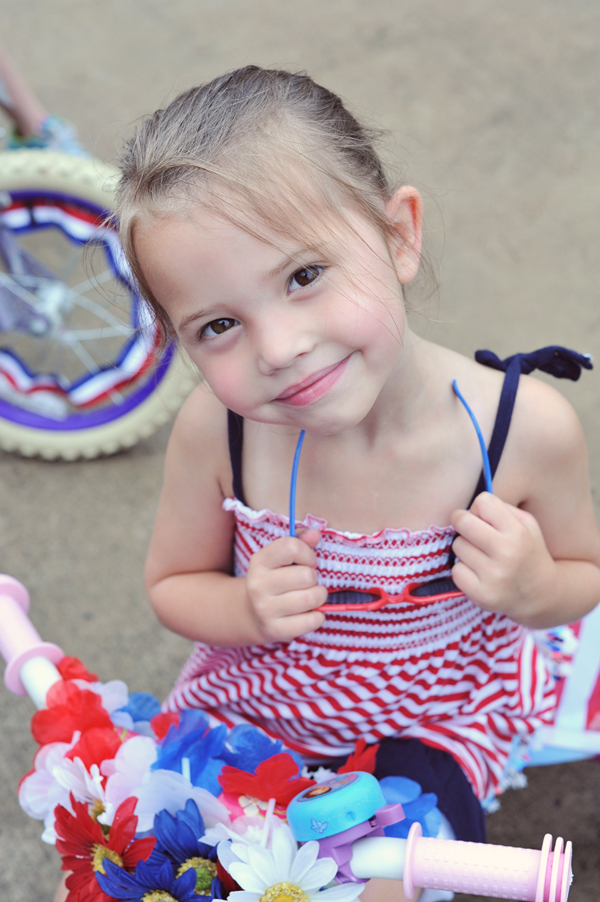 For a long time, Hannah has happily told everyone that would listen that she is from China.  I always love the pride in her voice as she says it.
This week however, when anyone has said anything about China she has said adamantly, "Hey, I AMERICA now!!".  So true.  Happy 4th/ 6th of July!