My sweet little D is known around here for being wild and crazy.  I'm happy to say that our wild man also has a huge, loving heart.
I almost take for granted all of D's sweet little gifts.  He loves to pick flowers for me, draw little pictures, find stickers for me, etc.  The other day he came in from the yard with a beautiful hydrangea.  I started to pull down a vase for it when he said, "Oh no, Mom.  This is for Lindsey".  This is his sweet friend who has captured D's loving heart for about as long as I can remember.
D collected some supplies, sat himself down on the counter, and made a sweet card for her.  Oh, and he fixed his hair!
Of course we then had to get right in the car to go deliver his gifts.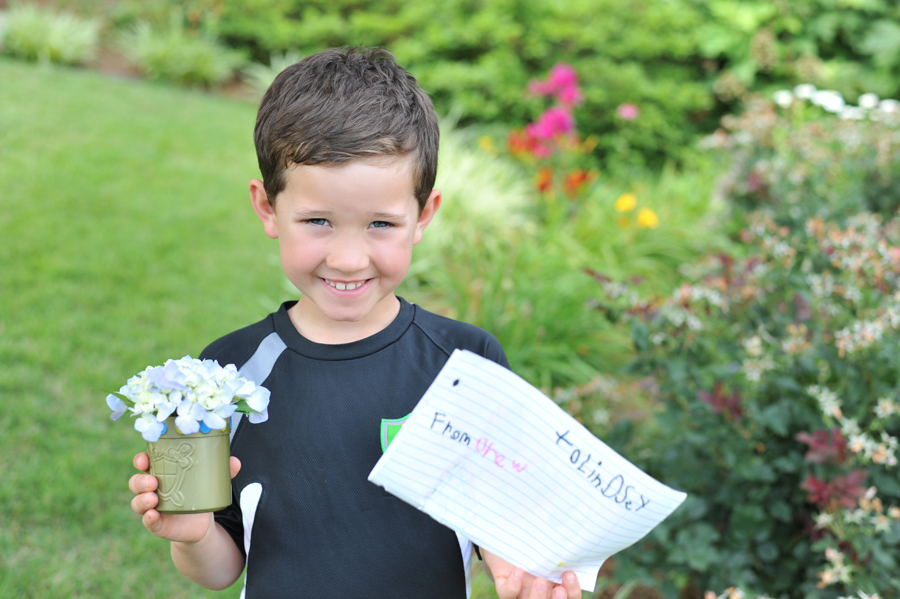 Unfortunately, she wasn't home.  I think you can sense his dismay as he peers through the door.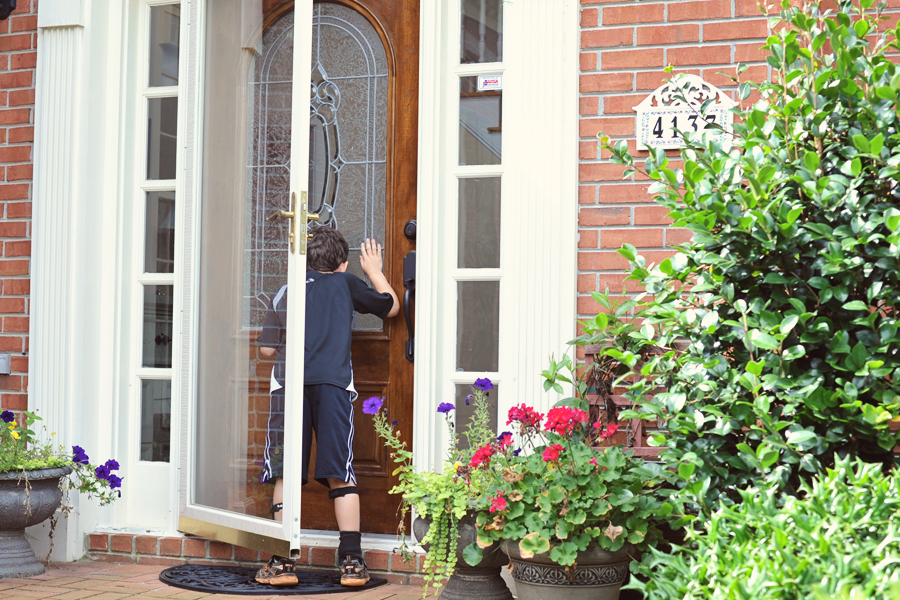 We left them for her by the door.
It all ended well.  She called a couple of hours later to ask him for a play date. 🙂
I think I just got a glimpse into my future.