Yesterday our sweet Hannah turned three.  She was been so excited about her special day. For the last two weeks the first thing that she asked as I got her out of bed each morning was, "My birthday today??". It was so nice to be able to say, "yes!".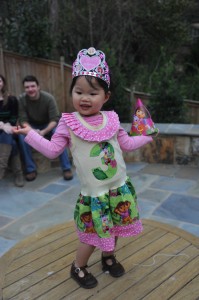 A year ago, I felt very aware of it being her first birthday with us.  I was thinking a lot about Hannah's birth parents, and what emotions that this time of year brings for them.
This year felt different.  We again lit a candle in honor of Hannah's birth parents, and I hope to always have that tradition. At the same time, she feels so completely "ours". 
I had just one passing moment of sadness when Z asked me what time Hannah was born. Of course we have no idea, and in reality have no idea what day she was actually born.  It makes me sad that I don't have all the answers.
I'm happy that I have some of the answers though.  We were thrilled to make her morning with a bowl of "Dora" cereal.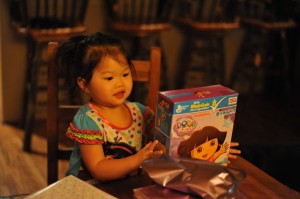 We had all of our family over for Mexican food and cake, and watched her dance and prance around with all of her favorite people on "her" day.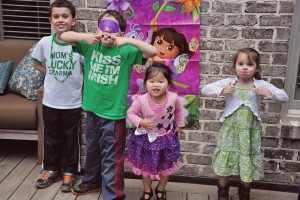 We hugged her and sang to her as many times as she asked us to (it was a lot 🙂 ).  Most importantly we had a day of joy, celebrating the day that Hannah was born into the world.
Happy 3rd Birthday sweet girl, we love you so much!!!!!