I'm a little late on this, but exactly a week after Hannah's birthday, sweet K turned four.
Dressing up is her favorite thing, so we had a royal party for her, complete with kings, queens, knights, princesses, and a jester.  It is a true testament to how much this girl is loved that all of her grandparents and aunts and uncles happily dressed up for her, and willingly participated in princess games.  I'm pretty sure they wouldn't do that for just anyone. 🙂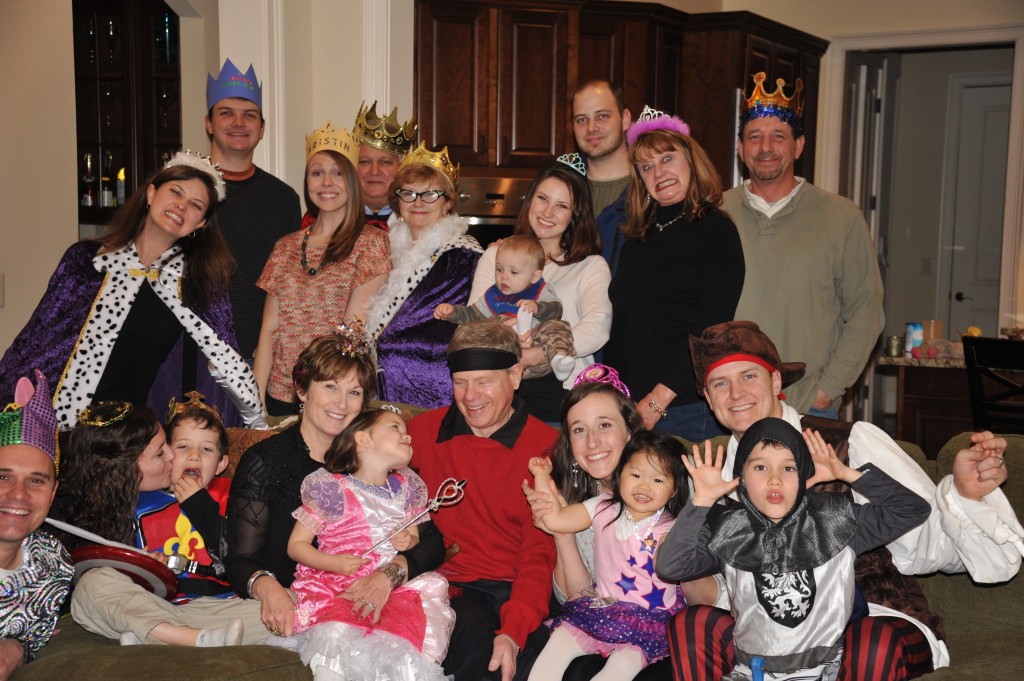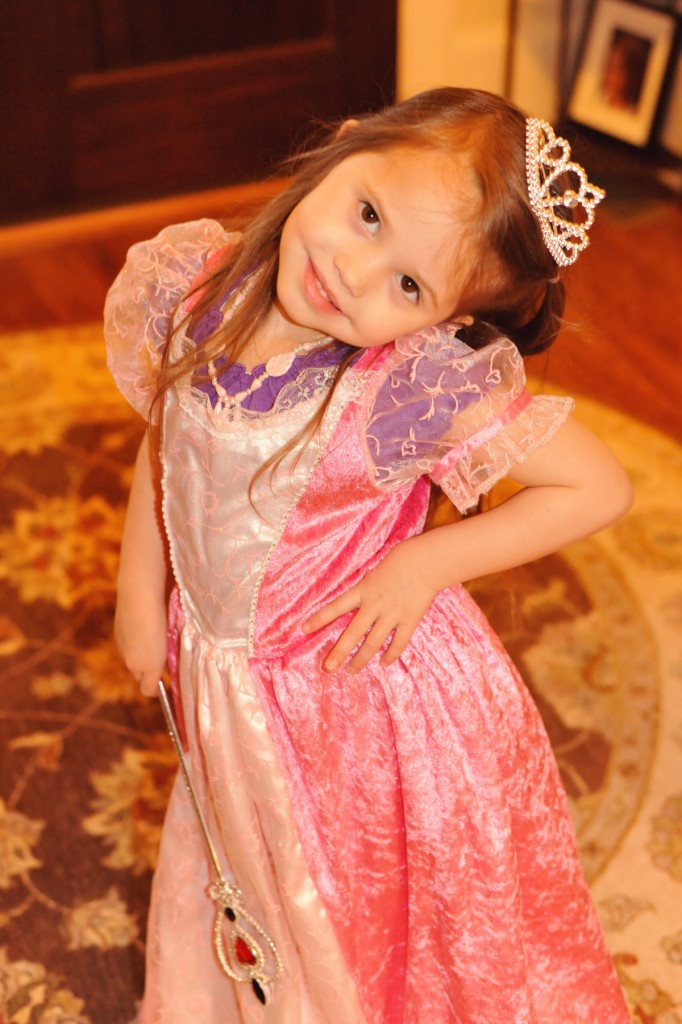 The night before her birthday, K was in tears saying, "But I don't want to turn four.  I LOVE being three (fwee)!"  By the end of her party, I think she was pretty sure that four was going to be fun too.
Happy birthday, dear K.  We love you so much!