We had a fantastic Labor Day weekend this year.  We had a visit from another one of the families that we traveled to China with.  The one family that came home with not one, but TWO toddlers! 🙂 We had a wonderful time reminiscing and reconnecting, especially as we are nearing our one year anniversary with our babies.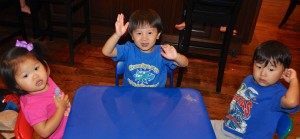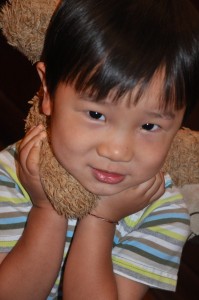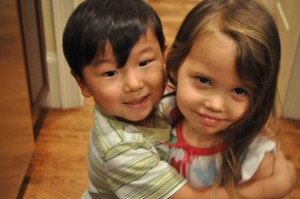 It was especially fun for us for Z to have the chance to reconnect with his friend Davis.  These two ran into each other's arms when they first arrived. Even if you are just seven years old, I think you just have a special bond with the person that you climbed the Great Wall of China with. 🙂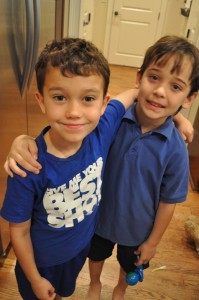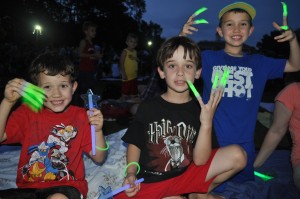 Thank you for coming, guys!  We miss you all already!
Much love to you, and all of our other China friends. 🙂