This is an incredible time in this house.  The end of diapering days are coming! We are on day 3 of potty training Hannah, and it is going great!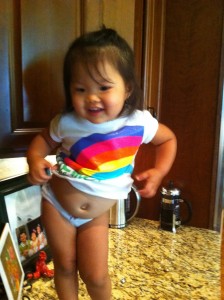 We have one proud girl.
7 years and 8 months worth of diapers coming to an end.  (Not including night time pull-ups, which we will have for a while).  By my calculations, that is around 12,500 diaper changes!
This feels awesome! 🙂