The one good thing that came out of our summer vacation ending early because of Tropical Storm Debby was that we had the chance to go on ANOTHER vacation. 🙂
This time, we took the kids to Orlando.  We spent a day at Legoland and then two days at SeaWorld.  We have been to Orlando twice before, but this was our first time with FOUR kids with NO help.  It was a little daunting, but it was awesome!
Our boys are obsessed with legos.  I could probably find a lego in every corner of every room in our house because they are carrying legos everywhere they go.  That made our decision easy to try out the Legoland theme park.  It was perfect for them!  The boys could do pretty much every ride in the park, and there was plenty for the girls to do also. Plus, there were amazing lego creations everywhere that we looked.  It was a dream come true day for these guys!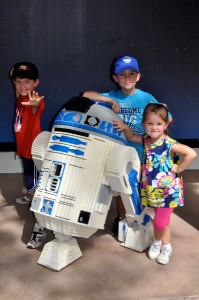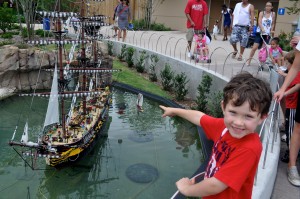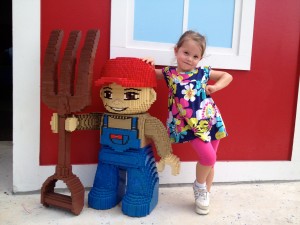 The next two days we went to SeaWorld.  I had never been before, and didn't really know what to expect, but it was incredible.  We were busy every minute of those two days, and only repeated one thing!  K got to ride her first roller coaster, and there were lots of rides that all the kids could do.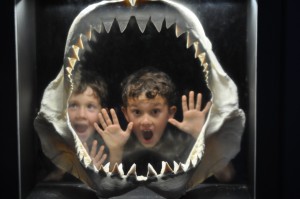 We loved the shows!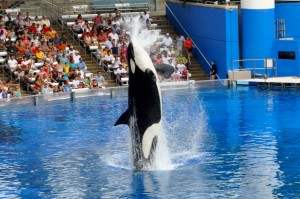 The kids especially enjoyed the Sea Lion show.  Actually, I did too.  It was hilarious!
The kids also loved playing in the fountains.
Mostly, it was just a fantastic, happy time together as a family.  My favorite times are the times that we are all together laughing and having fun, and this trip was abundant in those times.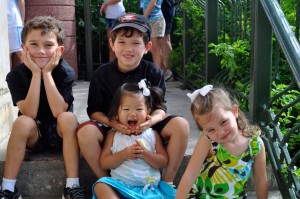 I can't wait until next time! 🙂