It was absolutely an extra special Christmas this year.
Of course one of the highlights of every Christmas for me is watching my kids be a part of our church's Christmas pageant.  I'm always a bit nervous about their behavior in front of the crowd, and you may remember the wrestling sheep we had a couple of years ago.  Still, I love it.  This year was a memorable one.  They missed their part.  They were in the bathroom… Oh well.  They are still my 2 favorite shepherds. 🙂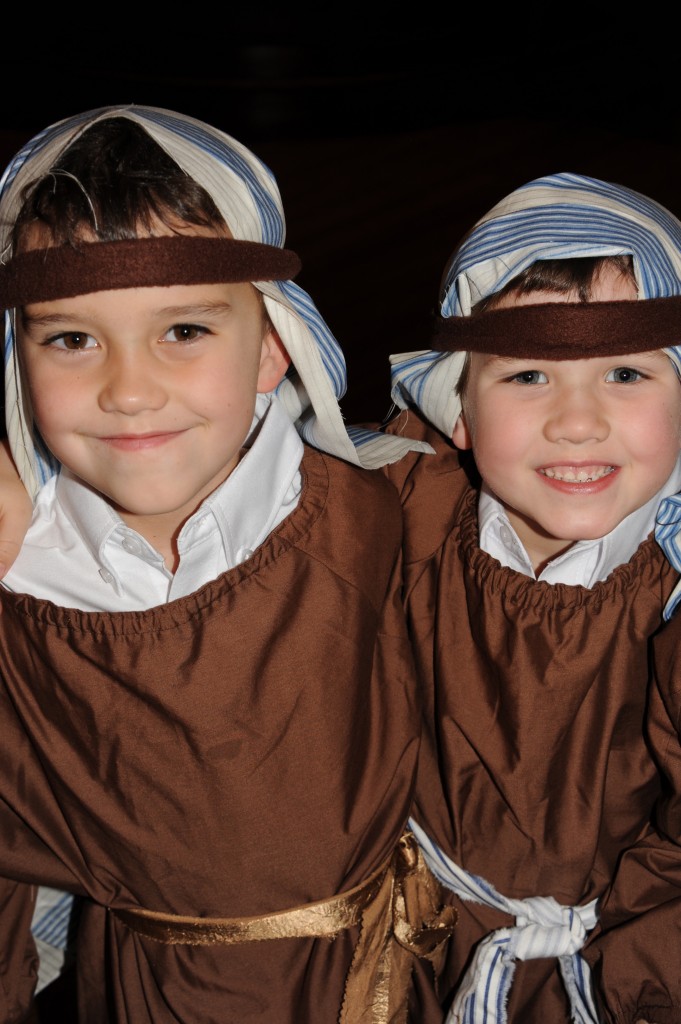 Christmas morning was the amazing wonderful fun that it should be.  Hannah seemed to love it.  Several people asked me if I had a hard time keeping Hannah away from the Christmas tree.  Honestly, she barely seemed to notice it.  I figure she thought it was a strange as anything else in her life that we would suddenly have a decorated tree inside our house.
Santa brought the girls a little play kitchen, and Hannah played with it while all the other kids opened all of their gifts and went entirely through their stockings.  She was a happy girl.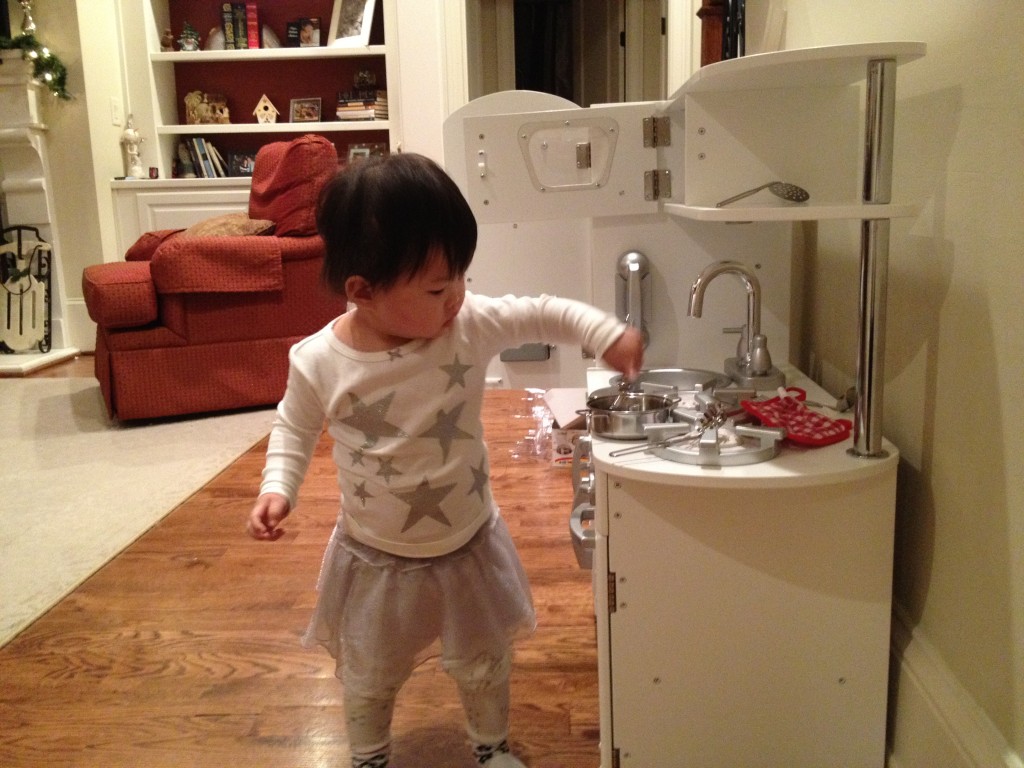 My favorite line of the day came from little D though.  He took a look at his gifts from Santa, and in an amazed voice said, "I was good??".