One of the sad things that I found out when we got our last update about Hannah was that she had not received our first care package. I was really sad when I thought about her not receiving the special things we sent her with love for her first birthday. 🙁  Most likely she didn't get it because we had to send the package to the orphanage that has physical custody of her.  That orphanage is in one city, while she is actually being cared for at a Lily Orphan Care Center in an entirely different city.  She was  moved there because of her heart condition (and it seems to be a wonderful place, so I am very thankful), but the original orphanage will retain legal custody until the adoption is finalized.
All that to say, we finally got it together to send her another care package today.  Many of the items are repeats from the first care package, since she never got that one.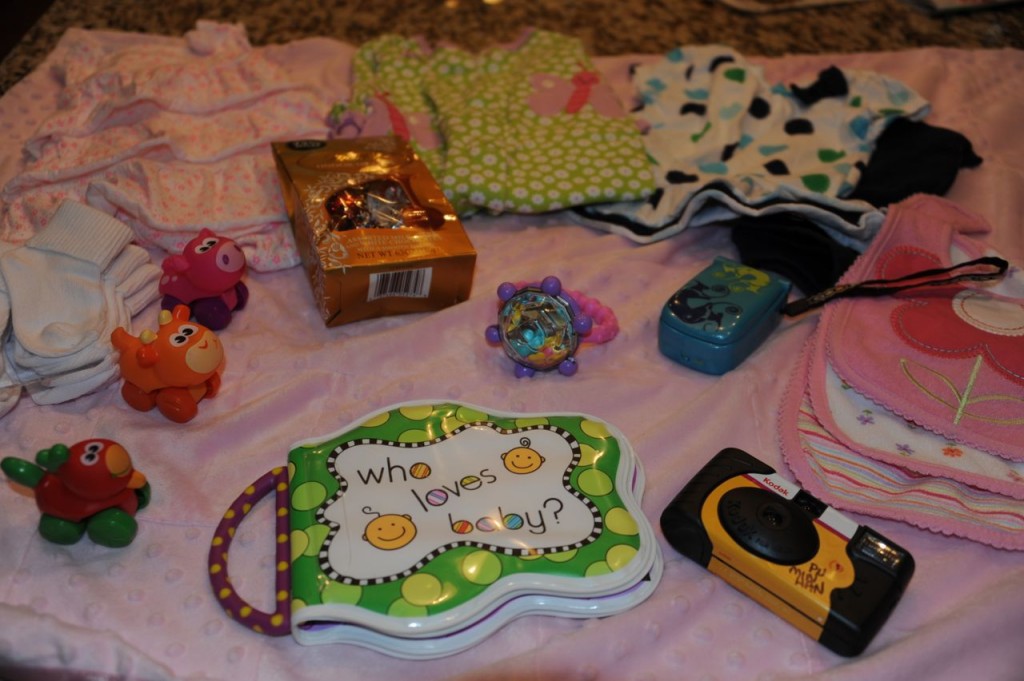 For those of you who are counting, we are now on day 36 of our wait for our Letter of Approval (LOA).  I have all fingers and toes crossed that it comes next week!
In other news, we are doing well.  Summer has begun.  Z's top front teeth are loose. Z and D are now sharing a room to get ready for Hannah's arrival, which is fantastic for D. K makes me smile every day with her singing, dancing, and just plain cuteness; but yet she currently has the most frequent time outs in the family.  I definitely have a love/ hate relationship with the age of 2!
I am really just trying to savor every minute with our family this summer.  I can hardly wait for Hannah to come join us, but our day to day life is so wonderfully full that it makes the wait more bearable. 🙂