We had so many events in February that I could hardly catch my breath to post about them!
First of all, for one of my favorite nights of 2019 so far, we celebrated Chinese New Year with great friends. Being able to see Kai and his foster brother from China, Evan, together always brings tears to my eyes.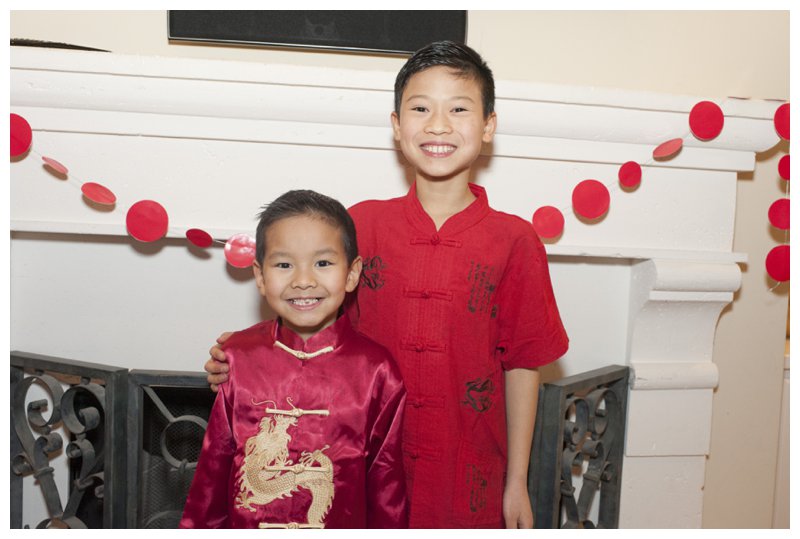 Always fun to pull out the China silks.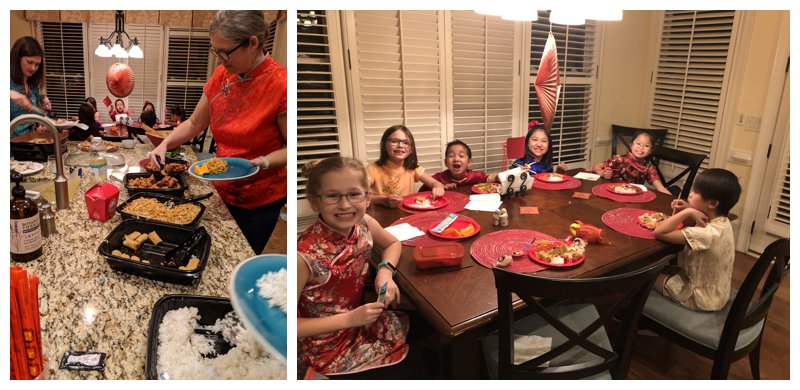 We made dumplings and had a great Chinese food feast.

We did sparklers and made a good bit of noise.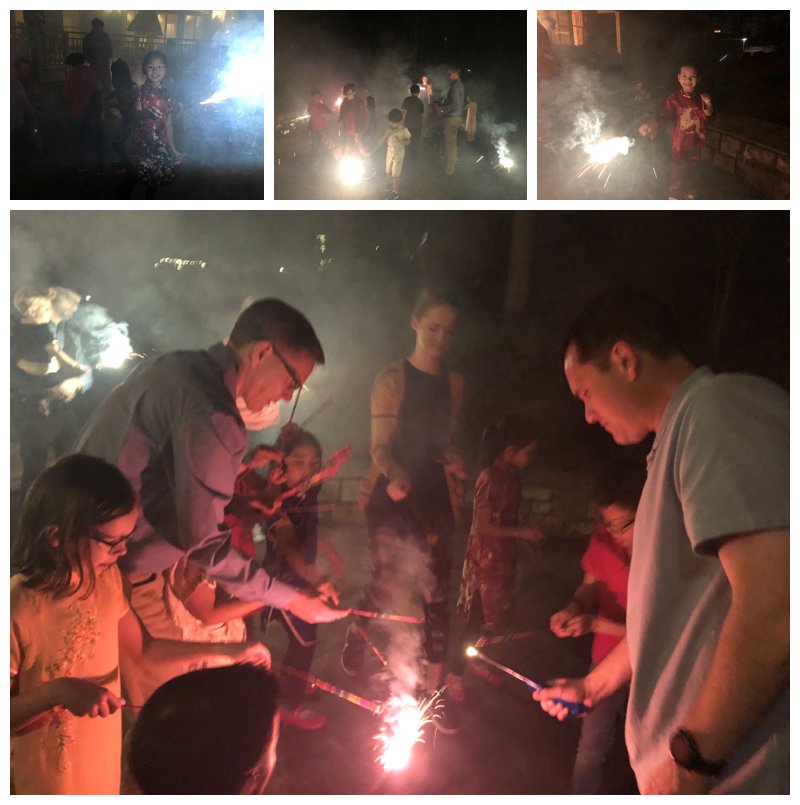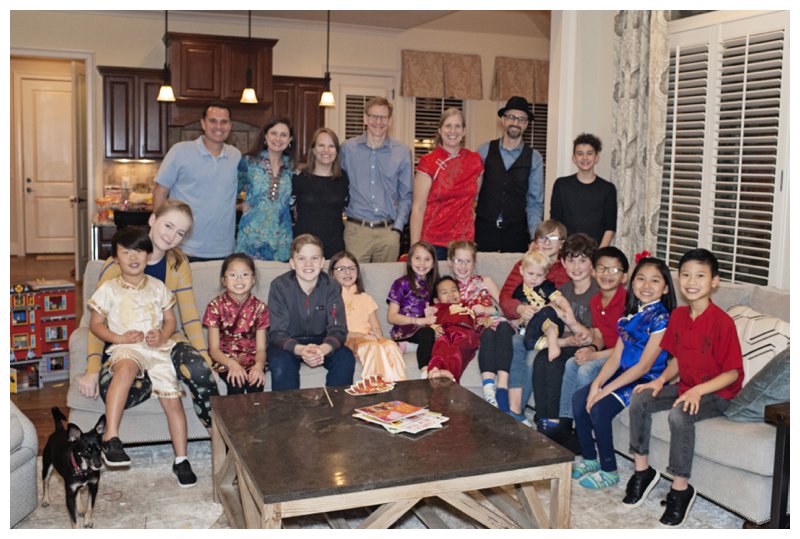 It was a truly magnificent way to spend this holiday, with these treasured friends!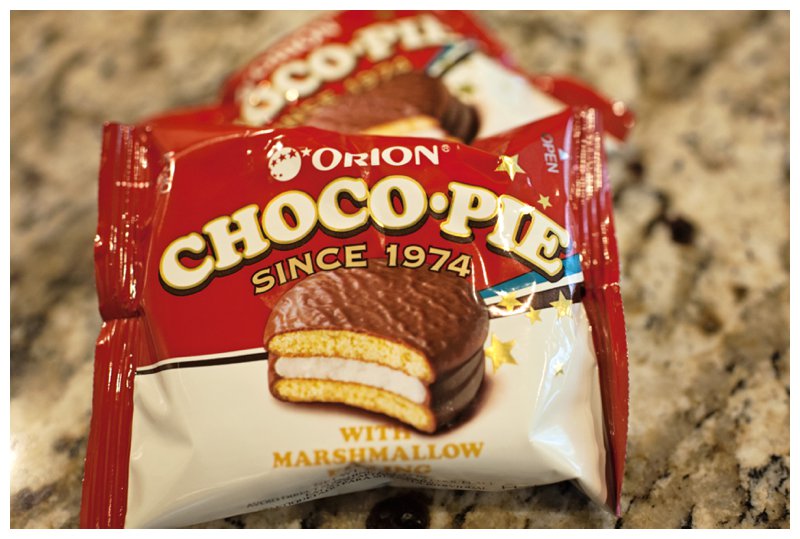 For dessert, we had these guys from the Asian market. Kai took one bite and with big eyes said, "I remember this taste from China!!" That is the first time that has ever happened!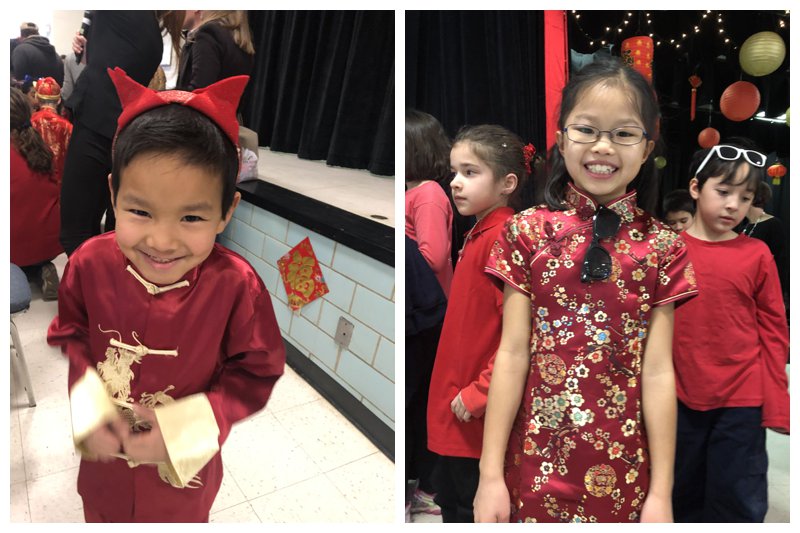 Being in a Mandarin immersion program, Chinese New Year was well celebrated at school as well as home. I am so glad that these two can feel a part of their native culture, and that they have such a wonderful program encouraging their love for China each and every day.
The following week, Kai lost his first tooth. (If you ask him he will tell you that I YANKED it out. He exaggerates 😉 ). He worried about it for days leading up to the event, cried and cried when I pulled it out, and then he was thrilled.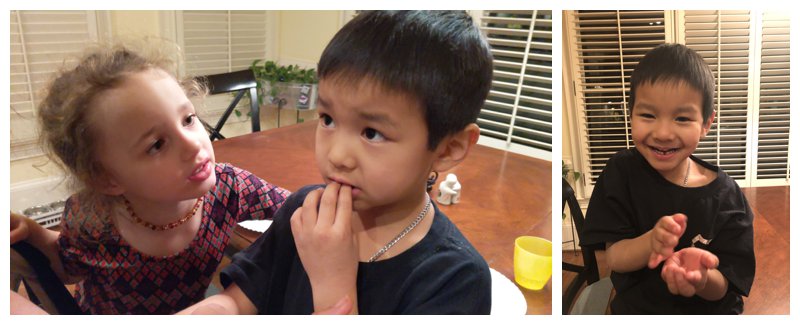 A few days later, Kai turned seven! He celebrated with a party of his friends and a party with his family.
A few weeks before his party, Kai told us that he was getting married at his party. It quickly became apparent that he was entirely serious about this. He told us that he had proposed to her at school, she said yes, so he brought her a necklace that she was wearing every day.
He had all of the details planned. He wanted to set up the wedding at his party, then they would go to the beach for their honeymoon, and then they would live in the basement.
He did say that we would have to do cake and presents first though because another girl friend didn't believe in getting married in kindergarten, so she refused to come to the wedding. He didn't want her to miss the party, so decided this plan could work for everyone. He thought of everything.
It took a bit serious conversation for me to convince him that he wasn't quite ready for such a serious step, and maybe a race car theme might be a better fit for his birthday party this year. He was disappointed at first, but thoroughly enjoyed his day of scavenger hunts, playing cars, building a race-car, and sledding in the pine straw outside.
Hopefully we can push off a wedding until at least 3rd or 4th grade.