Our final week in Scotland was absolutely as majestic as the first few weeks.
To begin with, we had a set of grandparents join us. To say that the kids were excited to see them would be a tremendous understatement. It was so much fun to see them excited to show off "our" city, and tell them all about everything we had done so far.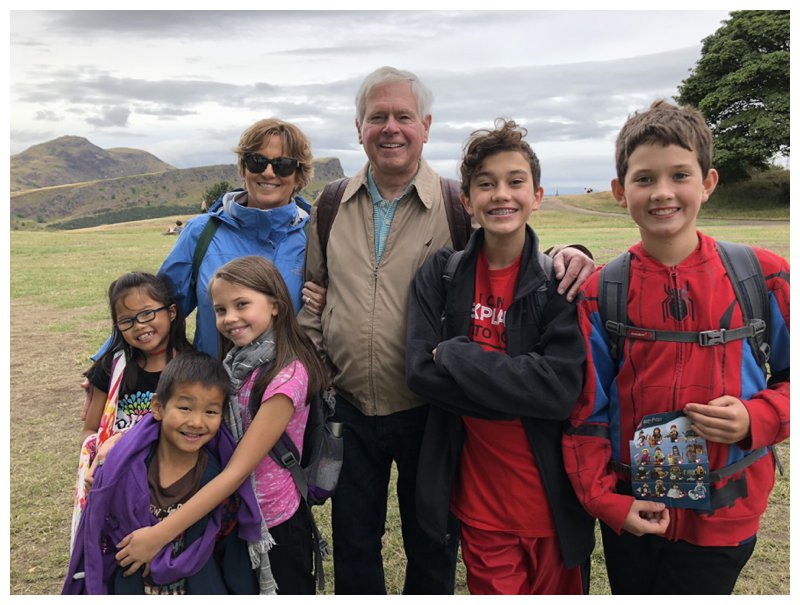 We missed our last opportunity to go to church in Scotland because Zac urgently wanted to participate in a 5k race that we learned about. A few of us had been running in the mornings, and he was excited to challenge himself in a race.
The race took place around Arthur's Seat, which is an absolutely beautiful location. I was excited to run with him.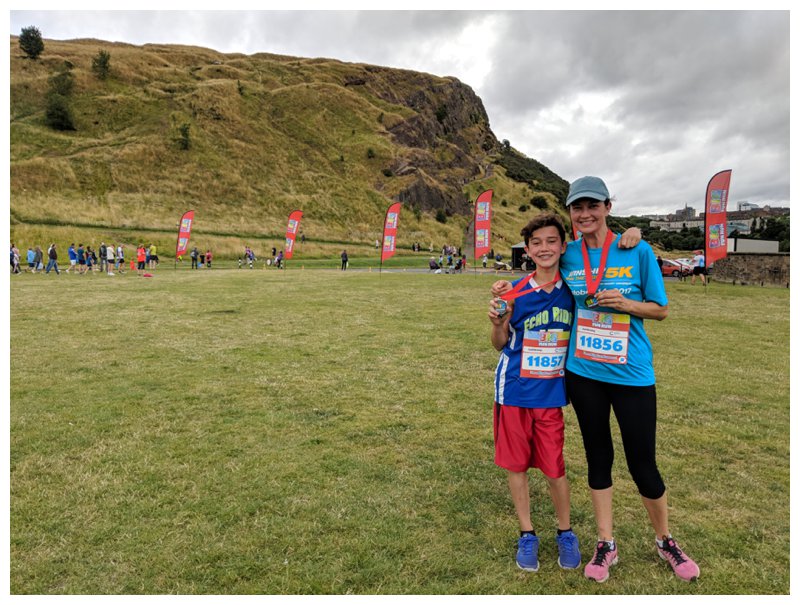 We started the race with an excited mix of people of all ages. Zac immediately took off so fast that I couldn't see him anymore. It was probably about five minutes into the race when I realized that we did not seem to be going AROUND the mountain, we seemed to be going UP the mountain! I kept thinking that any minute we would level off, but no. It ended up being the hardest race that I ever participated in. At the finish line I was so excited to see Zac and see how he had handled the mountain run. Turns out he didn't even NOTICE that we ran a mile and a half completely UP the mountain, and he came in fifth place overall in a race of more than 500 people! Absolutely amazing, and it is an experience we will remember forever.
Monday and Tuesday of this week we took a tour to the Highlands. We saved this trip for near the end to share with the grandparents, and we were so glad that we did. Although we had many many hours in buses, vans, and trains, the scenery was absolutely breathtaking. We had one gorgeous day of sun and one day full of rain which helped us to feel like we were getting the true Scotland experience. We saw sheep and cows aplenty, took a cruise searching for Nessie in the Loch Ness, saw the highest peak in Scotland, countless locs, and several castles.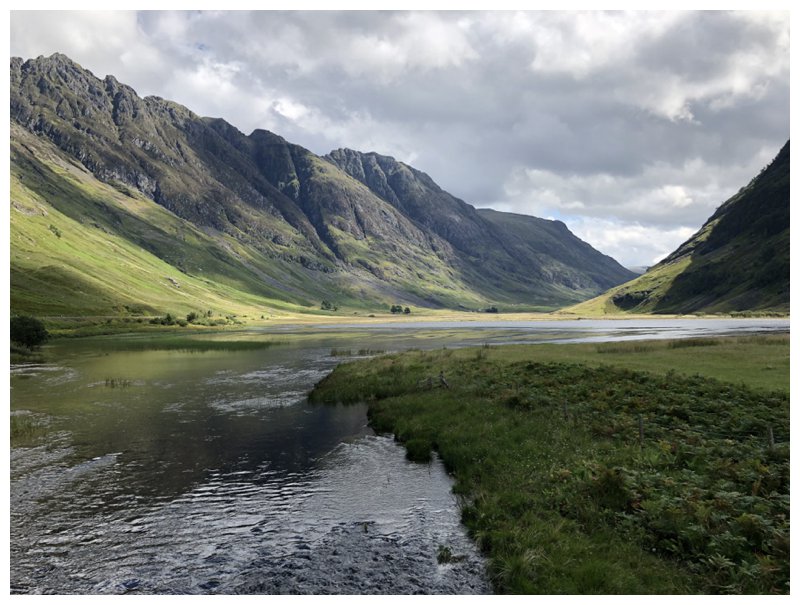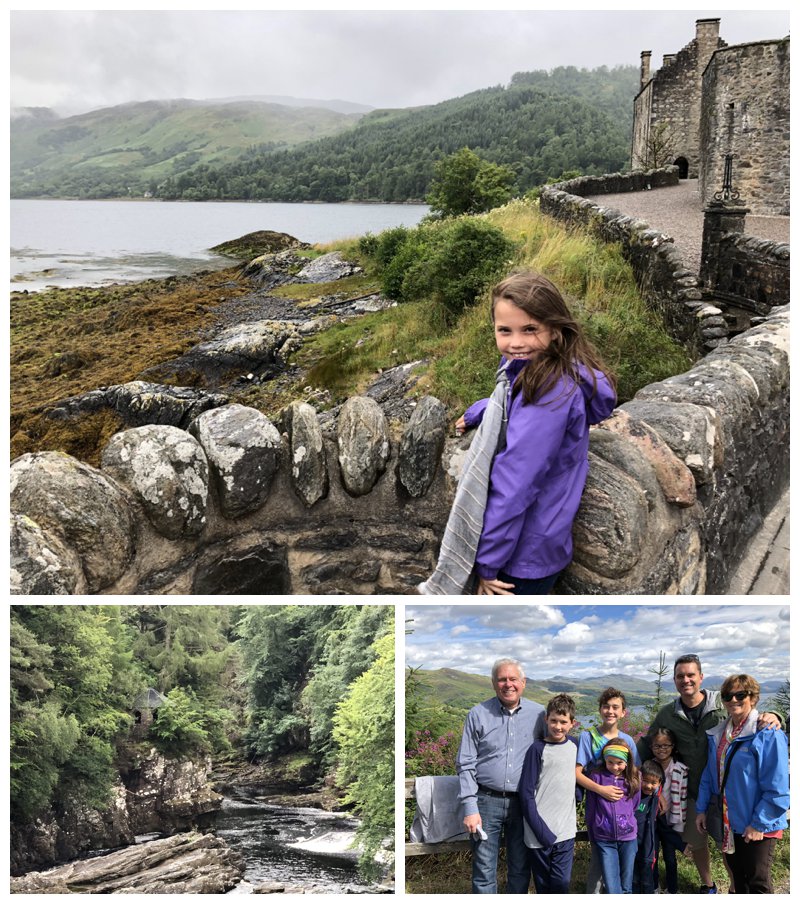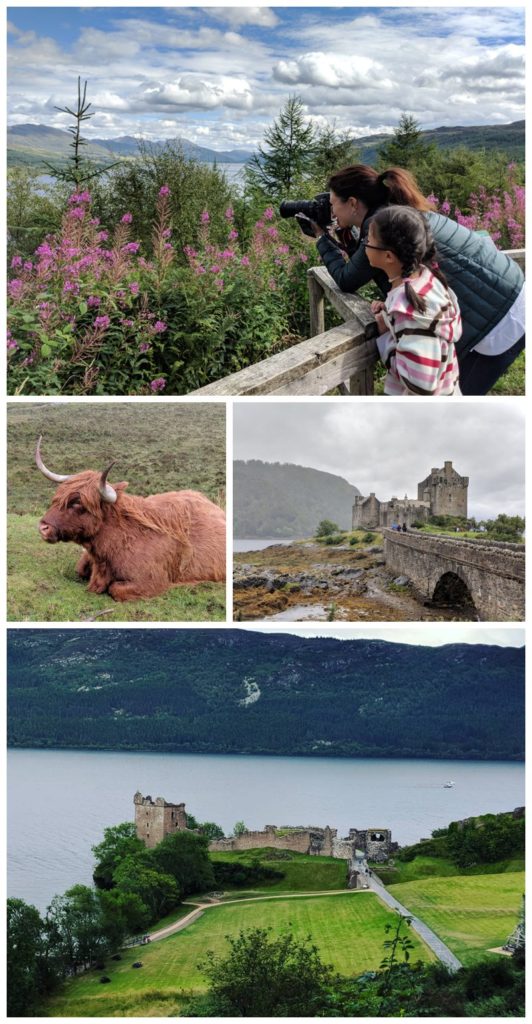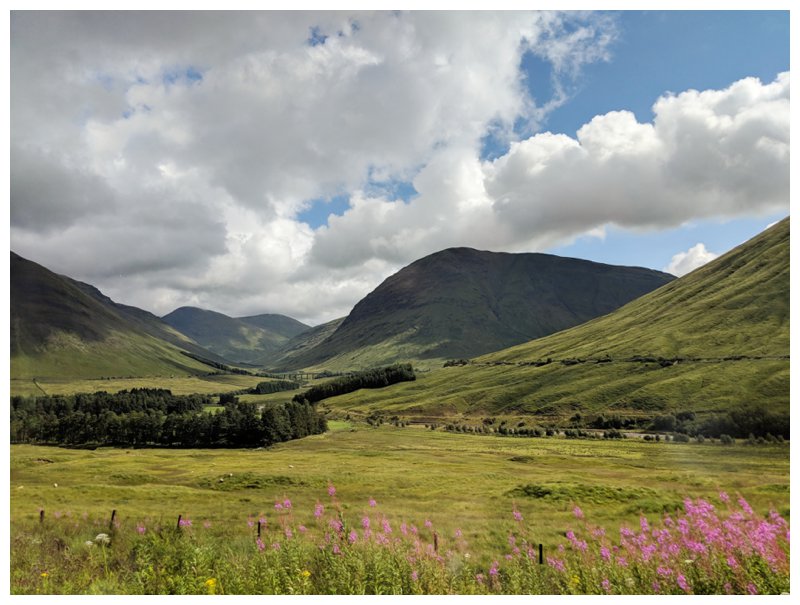 We wanted to spend our last days in Edinburgh doing a mix of the things that we had most loved during our trip and a couple of the things we still definitely wanted to do. We shared another picnic on top of Calton Hill, continued our search for the best "Millionare's Shortbread" in Edinburgh, and walked around the Royal Mile. Kaitlyn and Hannah showed off their new Scottish kilts, and Hannah asked if she was now a "Scottish Chinese American."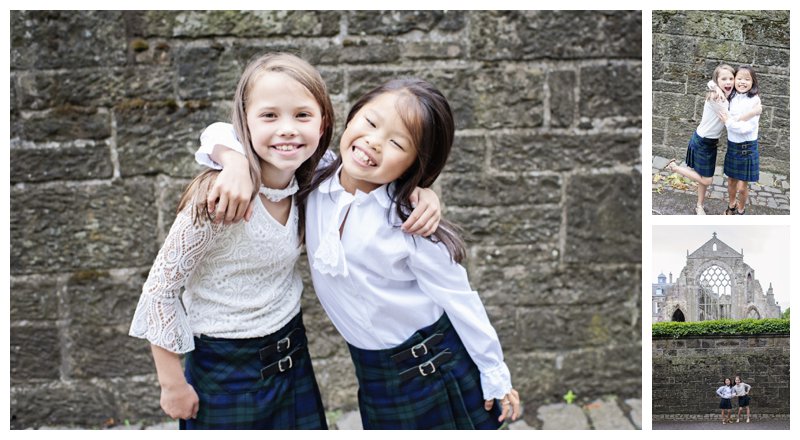 We also traveled to the town of Linlithgow to attend a "Scotch Hop." This was basically like a square dance, with a caller and instructor teaching the Scottish dances as we went. I am NOT going to share the videos here, but it was a lot of fun and absolutely a unique experience.
For our final day, we decided to climb Arthur's Peak. It was something we had wanted to do the entire time, but we decided that one might be best with just the 3 oldest kids, so we had to wait for Grama to keep our littles. I'm so glad that we saved that experience for our last day. It was breathtakingly gorgeous. It was somewhat strenuous in places, but altogether a very doable climb. It was the perfect place to sit, admire the city, and reflect on this incredible month.
The biggest festival in Edinburgh begins today, and the crowds were already noticeably bigger everywhere we went. The one thing I had been kicking myself about was that we booked our tickets to leave Edinburgh on August 3, not realizing that the famous Military Tattoo began on August 3. Early in our trip I tried to change our flights a day later so that we could attend, but it was too cost prohibitive, so I have regretted that all month. Late on Wednesday I found out that they were going to be having a half-price preview show on Thursday night. I went quickly to buy tickets, and bought the last ones that were available, but they only had 6. Thank goodness Grama was there again, and volunteered to stay home with 2 of the kids. It was going to be our two littles again until Kai burst into tears saying, "seeing the 'bandpipes' was the ONLY thing I even wanted to do in Scotland!" Oh my. Luckily Kaitlyn volunteered her ticket since loud noises and crowds bother her a bit, and everyone was happy.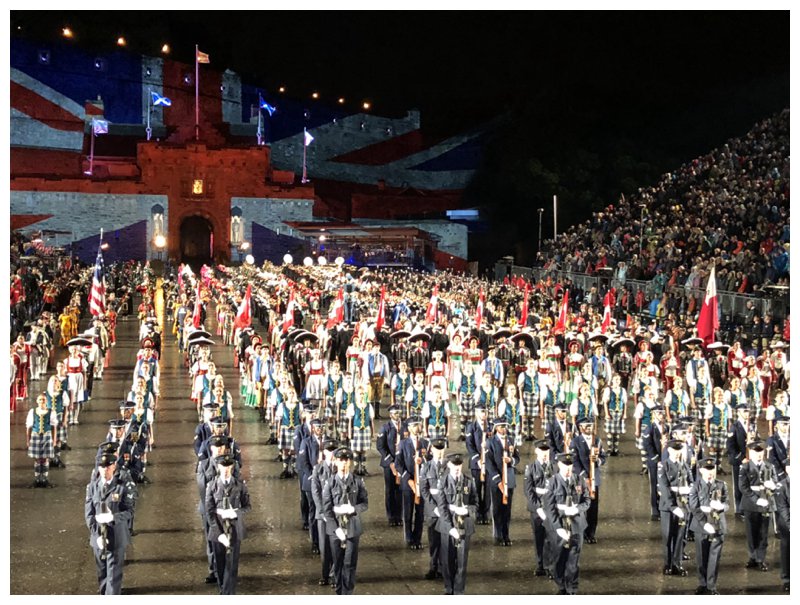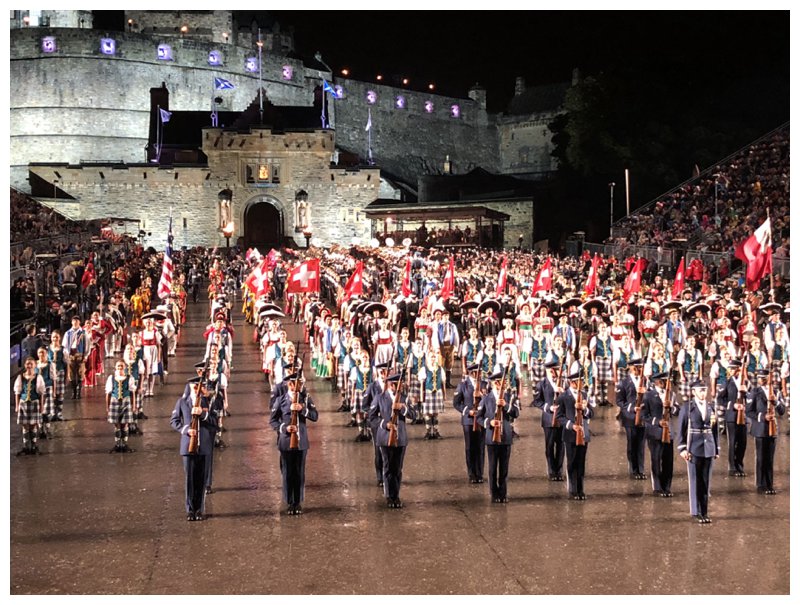 It was the perfect way to end an extraordinary experience. It was majestic and glorious and felt like the ultimate celebration of Scotland. We could not have planned a better send off.
We had some tears this morning as we were leaving our flat. Part of the problem of having such an incredible experience is the equivalent sting that occurs when it is over. We are all richer from this month together in countless ways. It is hard right now to articulate what this month has truly meant to me. I will keep working on that. Right now we will work on getting home, and hope that the full happy hearts that we currently have will sustain us as we adjust back to our lives at home that move at quite a different pace than the bliss we have had during July 2018.