I have been waiting to write this post for SO long, and I'm so happy that I can write it today. It might be a long story, but hang with me, its a good one.
We were so lucky to get to spend a couple of days with Kai's foster family when we first met him in Beijing. It gave us a true sense of his life before he joined our family, and let us get to know the people that were his temporary family. Well, while we were there I fell completely in love with Kai's foster brother, Wei. While we were there he stayed gently by my side. He held my hand and touched my heart, and I wished deeply that I could just bring him home with me too!
When we got home I told my social worker about him at our initial check in. She laughed at me, reminding me that I said that Kai would absolutely be my last adoption. I told her that I still thought that he would be, but that I could not forget Wei, and if another family didn't step forward for him soon then it would have to be me. I told the same thing to my family and friends.
I did not feel prepared to start an adoption right then, so I started doing what I could to advocate for Wei. I saw that his file had been placed with an agency in the U.S., and I talked to several families about him, and forwarded on videos and pictures, raving about what a wonderful child he is. I prayed deeply that his family would come, or that I would be ready to take the leap myself.
Shortly after that, I received this message through Facebook, "I think we are meant to know each other 😉. Our families apparently know many of the same people and we are in the process of adopting a son from Little Flower. A friend shared your blog with me a couple of weeks ago. Then last week we received more photos of our "Jonah". And guess what?! I recognized your Kai in one of the photos❤️!"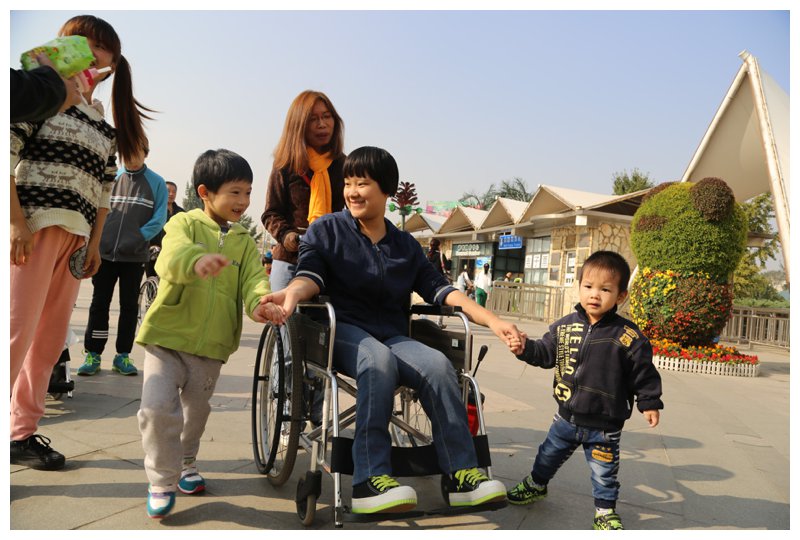 This message was from a friend of a friend, and after a couple of short messages I put together that she was adopting Wei! Amazingly enough, she lives less than 10 minutes away!!
We quickly got together and bonded instantly over our excitement over finding each other and our attachment to this wonderful boy.
Over the months as she was waiting we got together several times, always bubbling with excitement and anticipation.
A few months ago, Wei came home to his wonderful forever family. Although I was wishing that I could be there to scoop him into my arms when they landed at the airport, I knew that this new family needed their time and space to be together. So I waited with great anticipation until I could see him again.
That day finally came yesterday. These two brothers from China were sitting next to each other again. It was an incredible moment. There are 147 MILLION orphans in the world, and somehow these two were able to end up 10 minutes from each other. They will be able to grow up with a bond that is deeper than friendship. It just continually brings tears to my eyes. This is absolutely one of the most amazing answers to prayer that I have ever experienced.
His mom shared with me that now that Wei is learning English and can talk to her a bit about his past, he told her that he was very scared when he first came to Little Flower. He had not had much stability in his life, and I'm sure that not all of his experiences were good ones. He told her though that when they opened the door he saw Kai Yi, and he knew that it was going to be okay.
Let that sink in for a minute. And then think about the fact that before Wei had to go through the scariest transition of his entire life, where he had to leave his country, his culture, and all of the people he has ever known, he also had the knowledge that Kai was already there.  I hope it helped his heart again to know that it was going to be okay.

God is so good. So thankful for the way this story has unfolded, and so excited for future memories shared with these now treasured friends!