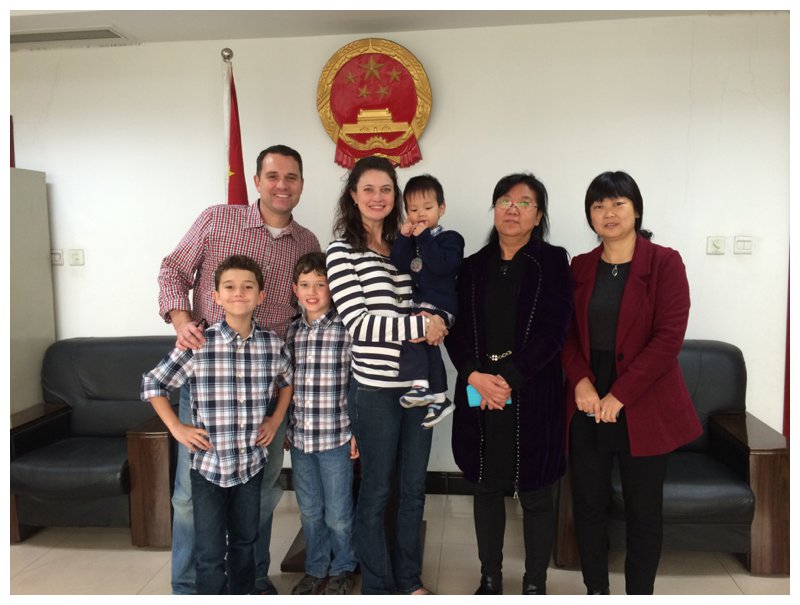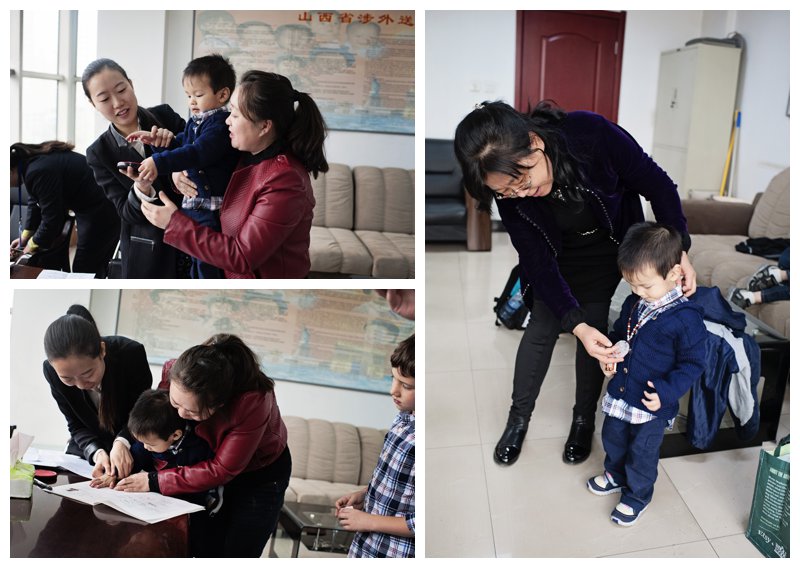 The adoption is officially official!  It was an easy morning at the Civil Affairs office.  We had to answer some basic questions such as why we wanted to adopt, promise to never abandon or mistreat Kai, and then sign the final documents.  Even Kai had to add his handprint.
After the paperwork was final a representative from the local orphanage, where Kai lived for his first several months of life, presented him with a necklace with an imprint of a dragon and the name of the orphanage.
Then we were done!
We had an otherwise fun day.  This morning we stopped to watch a band that was playing outside of a store.  Apparently it is a group of retired people who play every morning.  We were happily enjoying the music, but as soon as they stopped playing they all ran across the street to see us!  Seeing a few Americans down this street was as good as seeing celebrities!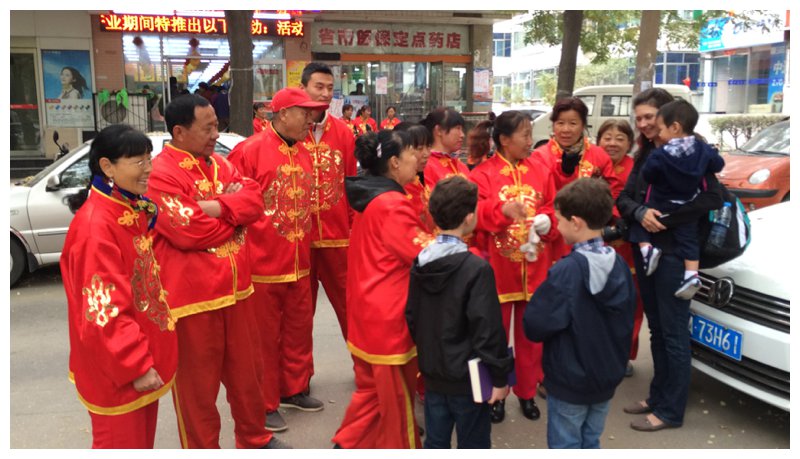 This afternoon we went out to lunch with another adoptive family that we met at the hotel. It has just been a really nice day.
And one of the best parts is that we saw a lot more of this: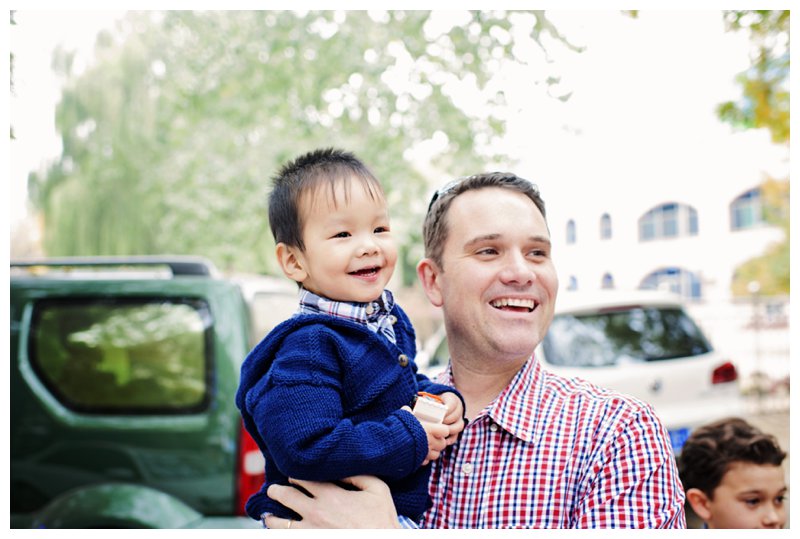 Kai has officially made friends with his new Daddy.  Thank goodness!