The good news is that everything from the last to-do list for our home study is complete!  We have had all of our required visits, and now we are just waiting for our social worker to put it all together.
There are so many times in this adoption process where the wait just seems agonizingly long. I'm already feeling that.  We have to wait for our home study to be finished.  Then we apply for our initial immigration approval.  Then we wait.  We will be assigned a time to be fingerprinted.  More waiting.  All of this will have to happen before our dossier can be complete.
While we are waiting for that part of the process, this is my current to-do list for our dossier. Each vertical line is an original document that we need.  Even our birth certificates have to be newly issued.  Then each thing is notarized, then sealed by the county, the state, the U.S. government, and the Chinese Consulate.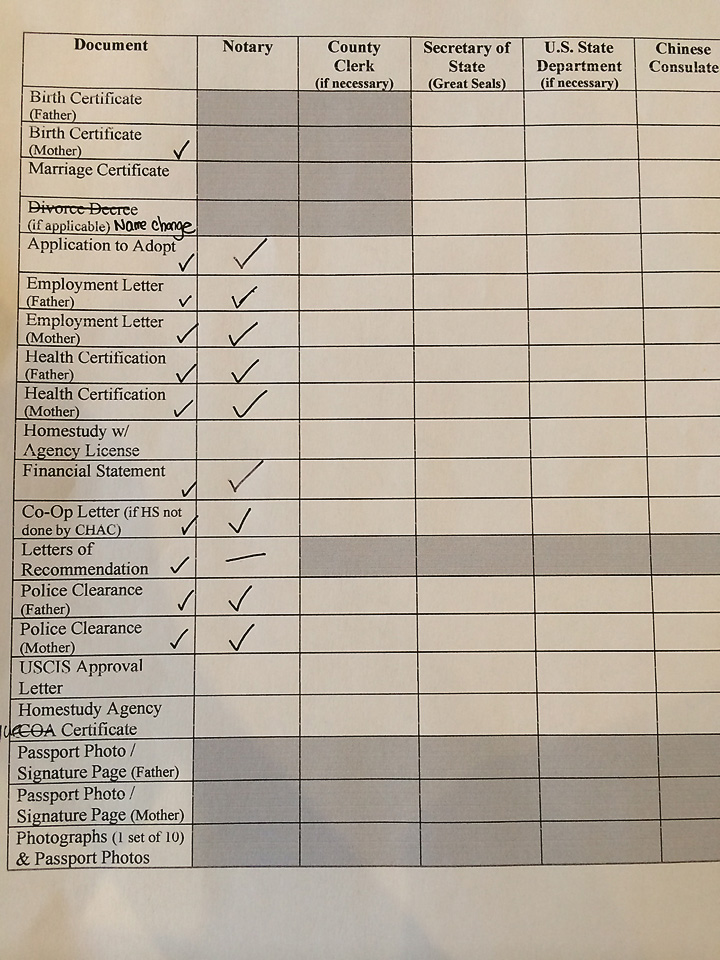 I wish we could speed this up a bit.  All these are things that have to happen before the BIG wait after our paperwork arrives in China.  Sigh.  We just want to hold our guy.
We will try to be patient.