This month is an important month for our sweet Hannah.  This month she has officially been home with our family longer than she was in China.  It feels like she has been with us for a very long time, and it is still hard for me to accept the reality that she lived so much of her early life without us.  I grieve the precious time that we missed with her, but celebrate that she is ours forever more.
This month we also went back for her check-up with her cardiologist.  I was pretty nervous going into that appointment.  I know that at some point we are going to find out that surgery is now inevitable, which means that I will be filled with apprehension each and every time we go.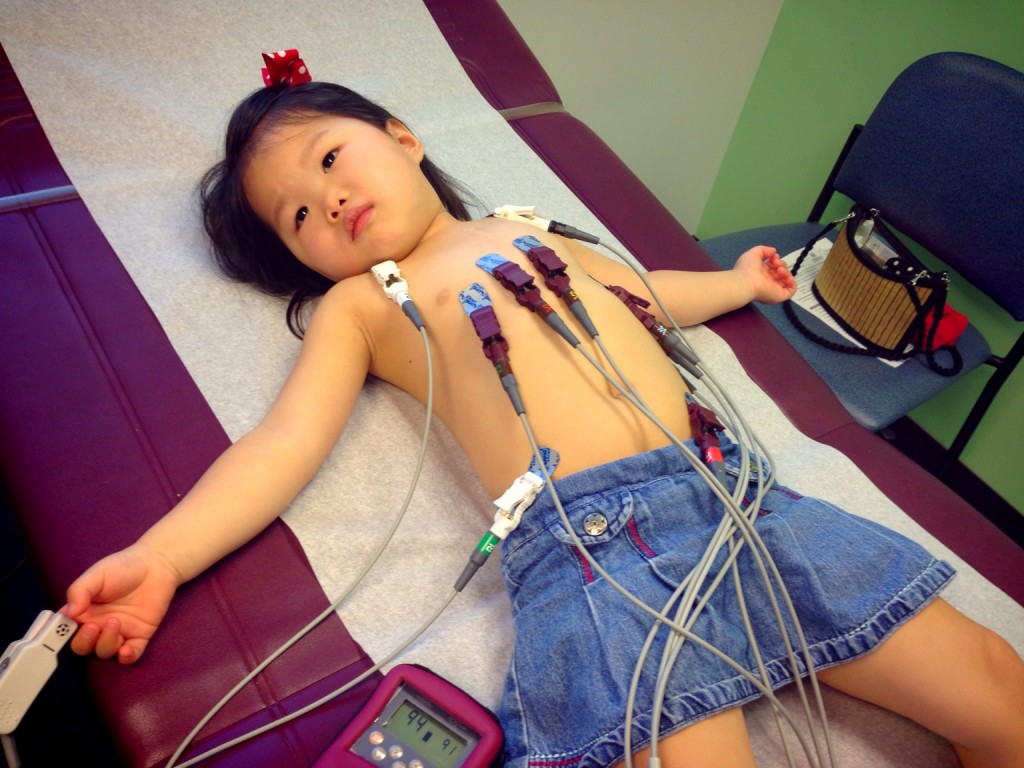 The overall good news is that she does not have to have surgery now.  She has a leaky pulmonary valve (which we knew), a leaky aortic valve (which we did not know), and now some enlarged vessels in her heart from the back flow of blood.
So, we continue to watch her.  She can continue to grow bigger and stronger before she has to have surgery again.  We can breathe a sigh of relief, even if only until next time.