(Thanks Paul O. for this awesome title! 🙂 )
Happy New Year to us, our family has increased by one.  Yesterday we brought home this sweet girl.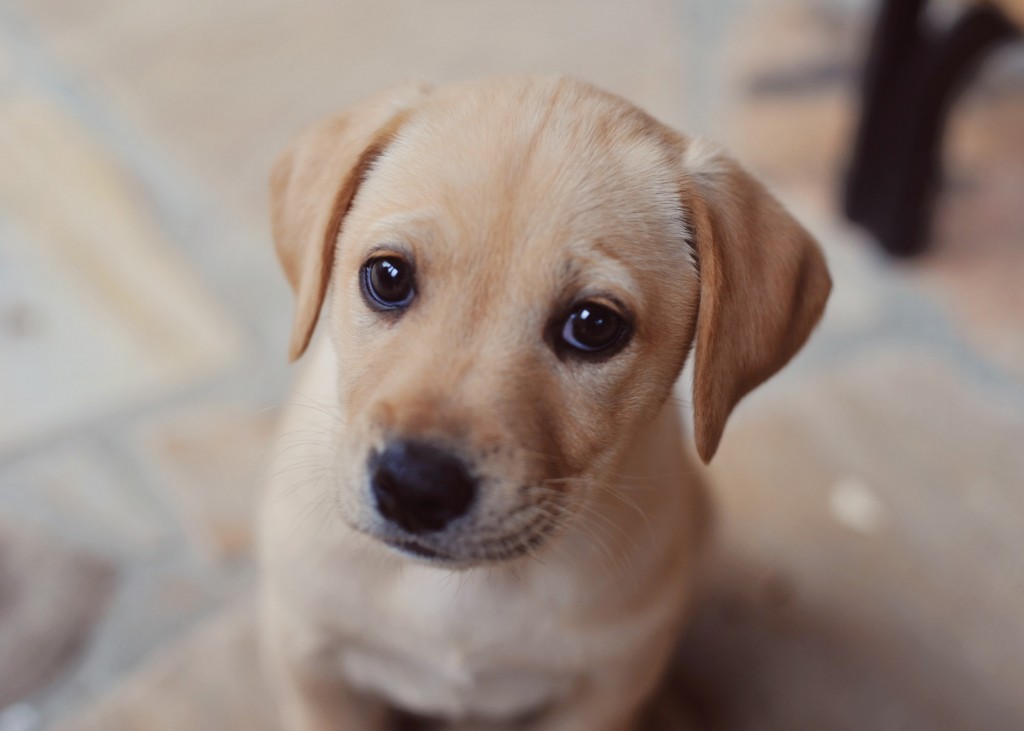 We have been talking about getting a puppy for a while, and were planning to get one at the beginning of next summer.
Well, plans change quickly around here.  I saw some puppies outside of the grocery store that I fell in love with.  We didn't end up with one of those, but then I got the fever.
My wonderful friend, Julie, got the fever by proxy, so she helped me find a litter of lab puppies needing homes.  I took Z with me, telling him we were going to run an errand, and we went to check out the puppies.
There were 4 puppies, but only one was awake.  She ran right up to me, and I was a goner. She had to be ours! 🙂
We brought her home and surprised the other kids.  K was thrilled.  D was happy enough. H hasn't really seemed to notice.  Our 12 year old dog, Parker, luckily hasn't seemed too bothered by her new sister.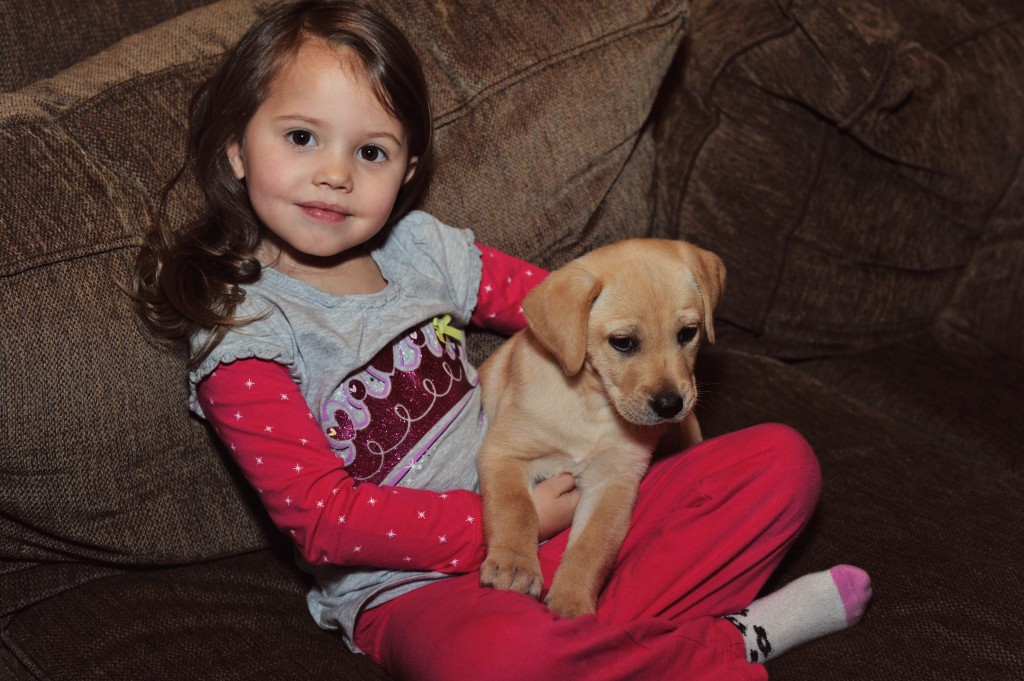 I wasn't really planning on the kids naming our new addition.  After all, their first suggestions were; Spyro, Skylander, Puppy, and Dora respectively.  Today, however, the 3 oldest kids were outside with her, and somehow came up with the name "Clover" together.  It just stuck.  I like it, and I love that it came from the kids.
So, here is Clover.  We are totally in love. 🙂
Hopefully Parker will get used to her. 😉