Whew, this month has been CRAZY, but pretty wonderful.  We keep thinking back to last year at this time, as we were adjusting to our first few days at home with four children. Now these four have blended completely as siblings, and are all four woven perfectly in our hearts as our children.
We had a fantastic time celebrating the first anniversary of our Forever Family Day.  We flew down to Orlando with just Hannah and K, and cruised to the Bahamas with over 600 people whose lives have also been touched by adoption through CCAI.  It was amazing to see these happy Chinese children everywhere we turned, as well as their lucky families.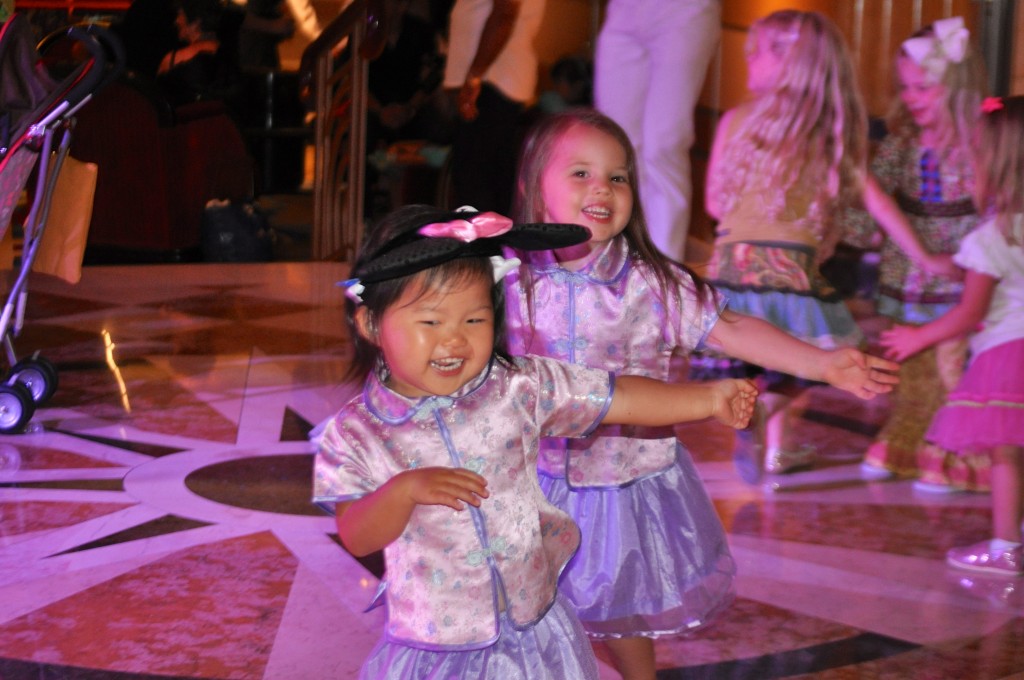 At the time of the cruise, CCAI had placed 10, 146 children in families in the United States in the past 20 years.  That is pretty incredible.
Our girls loved the Disney Cruise, especially K who, at 3 1/2, is at a wonderful age for magical thinking.  It was as if she was seeing famous movie stars as she hugged Minnie Mouse and all the princesses.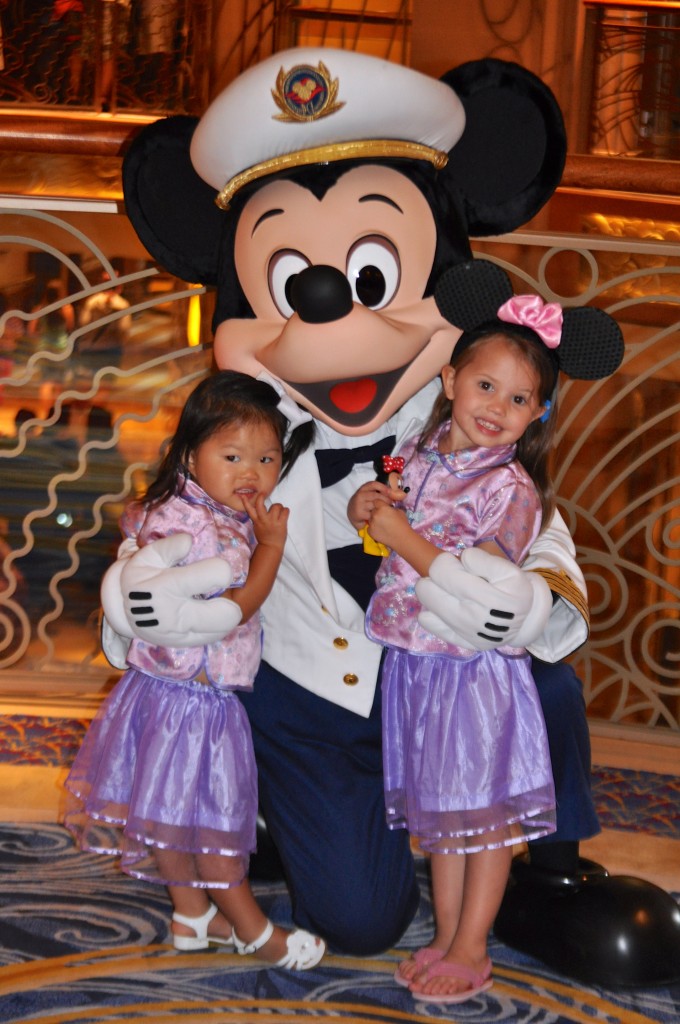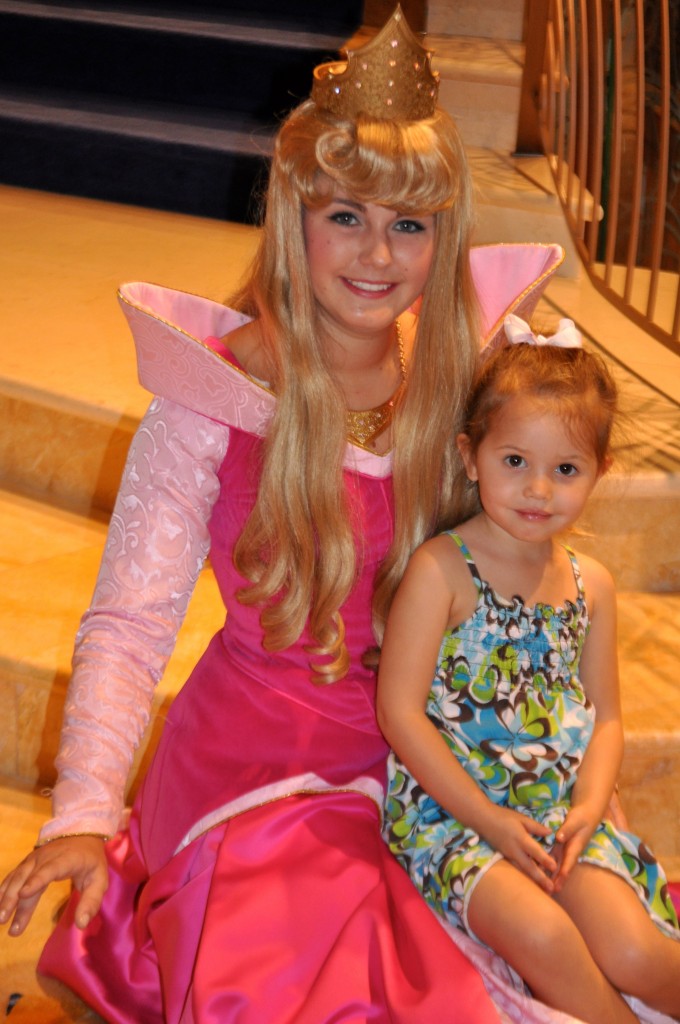 We had a great time dressing up for pirate night, which worked out really well since K is going to be a pirate for Halloween.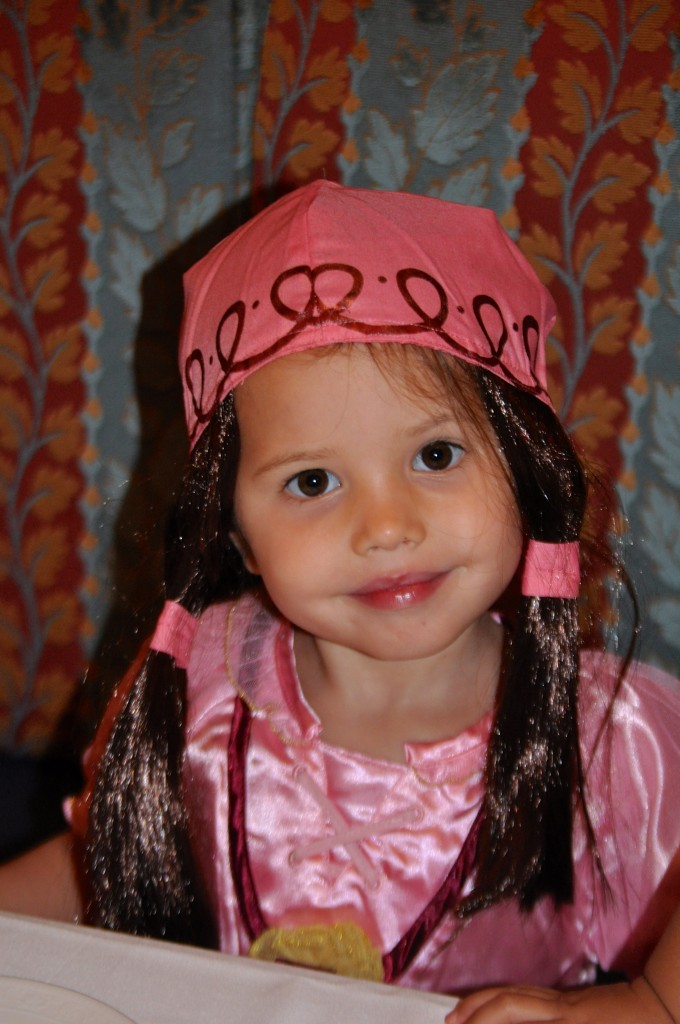 Hannah got to put her toes in the sand and feel the ocean for the very first time.  She was not sure what to think about that!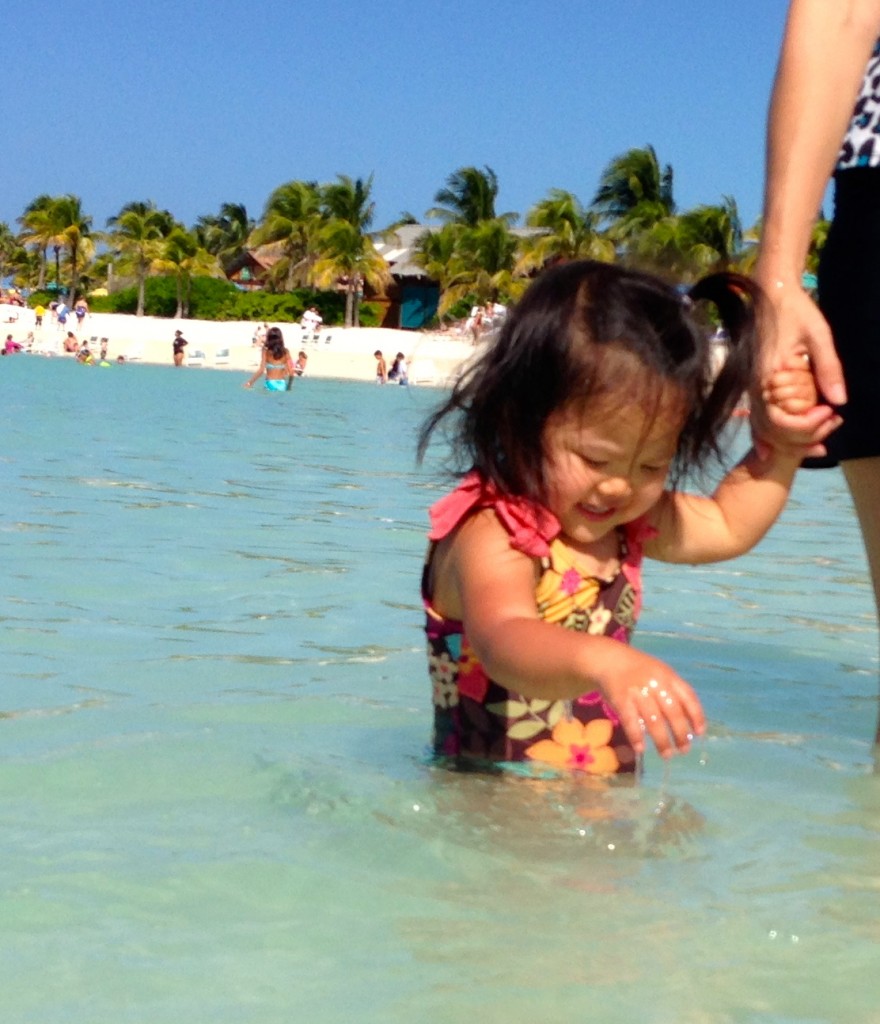 We had a good bit of ice cream. Hannah was absolutely sure how she felt about THAT! 🙂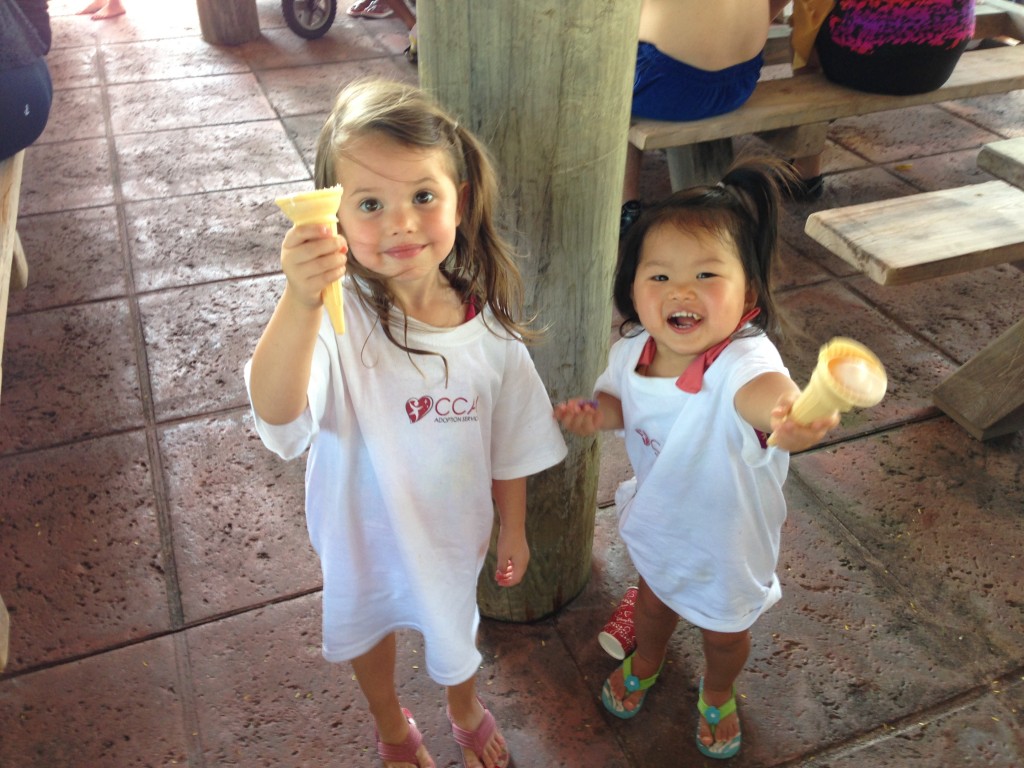 And the best part was having the opportunity to reconnect with four of the other families that we traveled to China with, and celebrate our big milestone all together.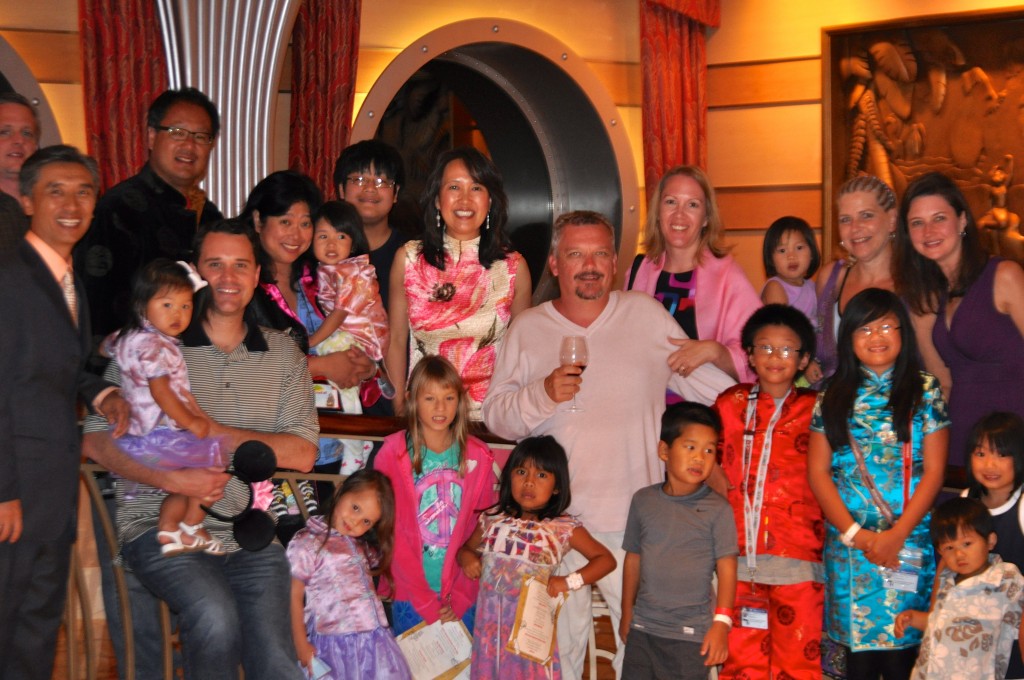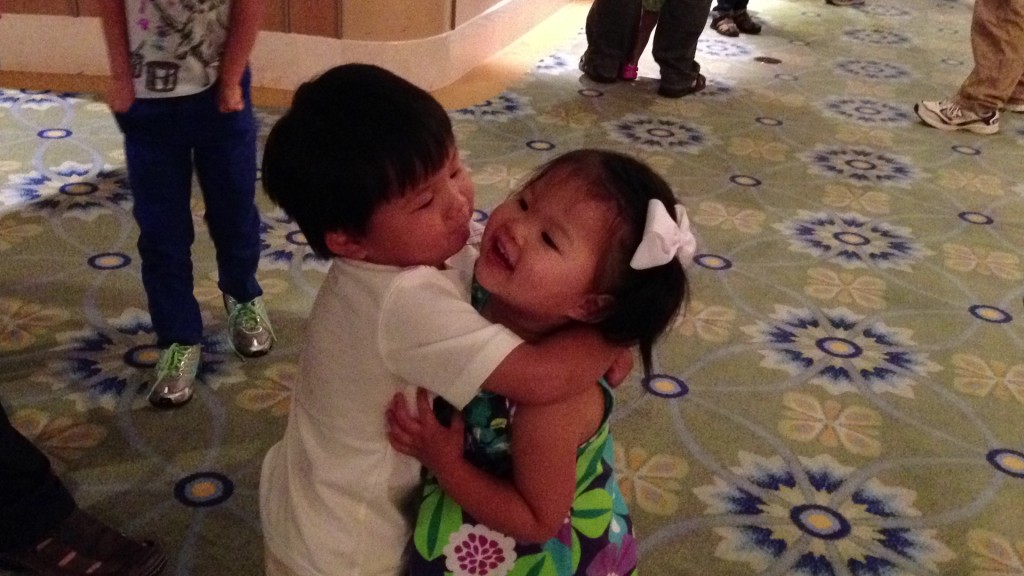 After sadly departing the boat, we took the girls to Magic Kingdom.  K was very happy to see that her favorite characters got off the boat with us to go to Disney World! 🙂
Hannah enjoyed every minute, as she usually does.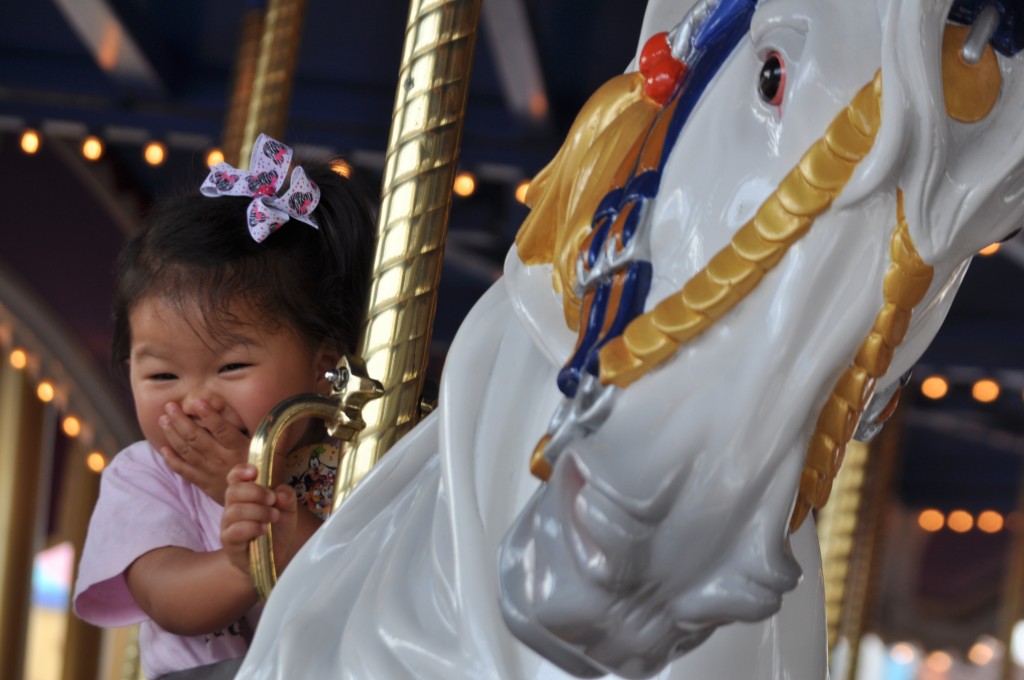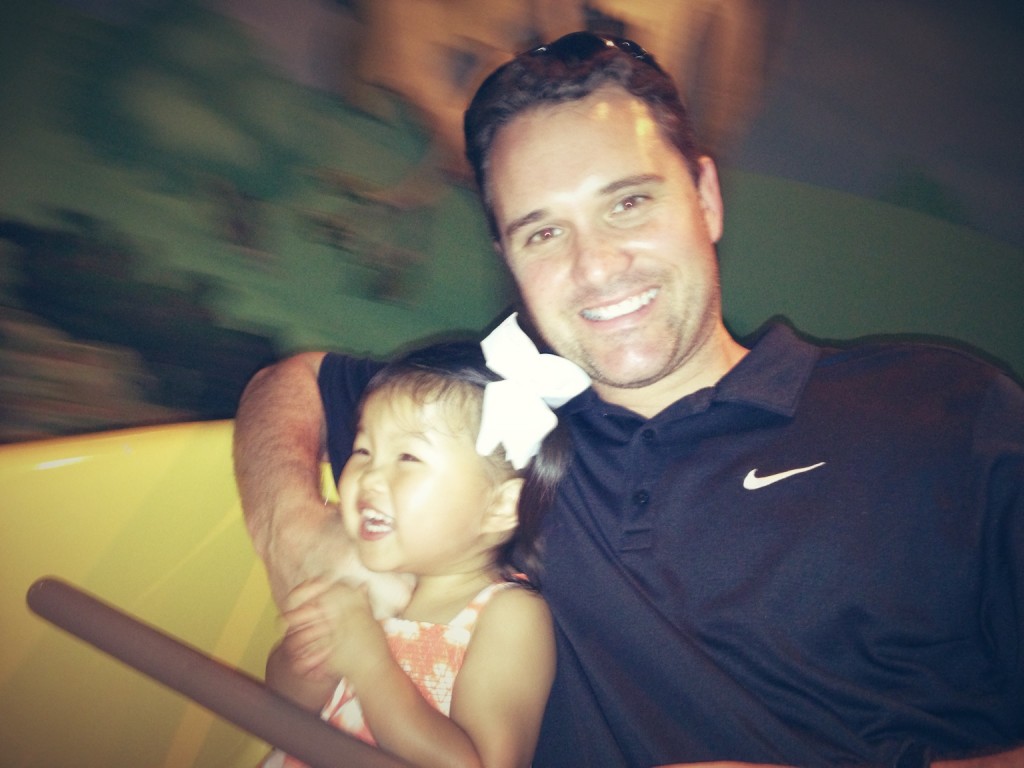 She is just a little bundle of joy, and we are so thankful for the gift she is to our family.
What a trip.  Oh, how I love these girls. I love them both so incredibly much, and I love that they both have a sister to share wonderful memories with.