We had a great day celebrating the 4th of July with our new American citizen.  I think she was pretty impressed with our crazy celebrations.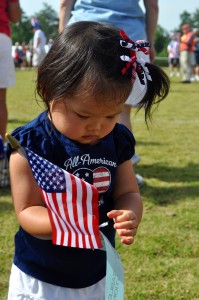 We started the day with a bike parade.  This was a fun, nostalgic event for me, and the kids loved it.  We didn't quite realize how serious the competition would be, however, so our kids didn't come away with any awards.  That was only a problem for our firstborn.  It really brought out his competitive side.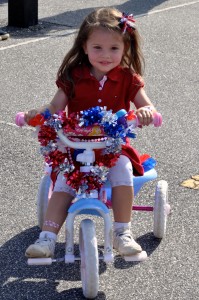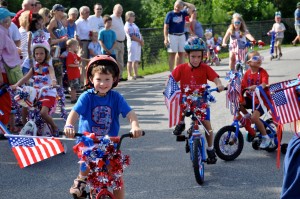 Z was excited to redeem himself in some other games of the day.  You can see these guys were both intensely involved in the tug-of-war.  Unfortunately, they didn't win here either.  The other team cheated… 🙂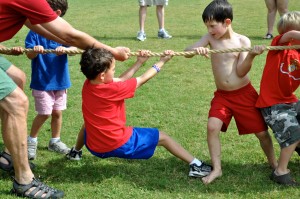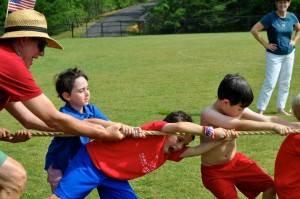 This was followed by the 3-legged race.
By this point, Z was extremely frustrated and determined to WIN something.  Unfortunately, his competitive nature made him forget everything that he knows about teamwork, which doesn't work well in a 3-legged race.
This video, however, has become an instant family classic. 🙂
The sack race was next.  At the end Z just dropped his sack and ran the last few feet, in order to make sure that someone else was the last one to pass the finish line.  It was really not his day. Poor guy.
We finished the day with fireworks, of course.  I had no idea how Hannah would react, but she loved them.  She watched them in awe, and said the word "fireworks" approximately a thousand times. 🙂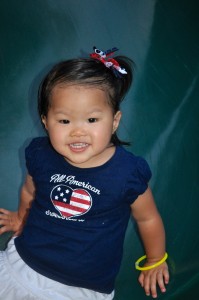 It was a wonderful day with our circus.