Last March we flew to Columbus Ohio to have a full battery of tests for Kai. One of the things they examined was Kai's spine because many children who are born with similar colorectal malformations have issues with their spines. At the time the doctors gave us their initial impression that his spine was fine. We were relieved.
Several weeks later, however, we got a phone call from the Columbus neurosurgeon who said that upon further examination of his MRI, he appeared to have what are called "fatty filum". Basically, the bottom of your spine should be free floating. Unfortunately, however, Kai had fatty deposits on the bottom of his spine that would "tether" his spine as he grew, affecting everything below that point. The doctor recommended surgery.
Sadly after meeting with the local urology surgeon he also stressed that Kai's spine needed to be addressed first. We met with a second neurosurgeon who also agreed, so we got this surgery on the books.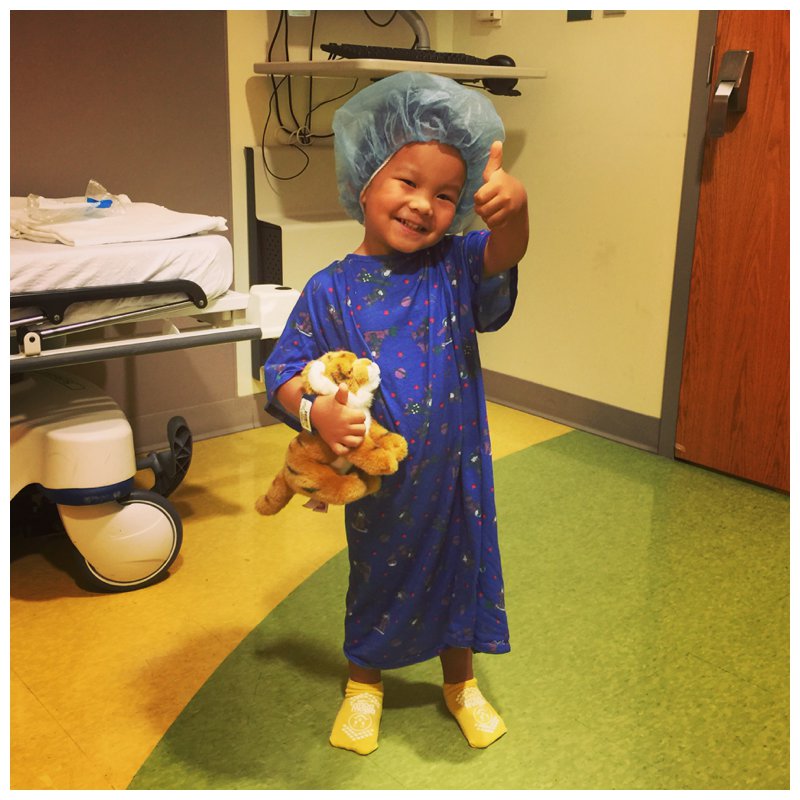 We started the day bright and early Monday morning with a very happy boy. I had prepared him the best I could, but he still said he thought it was going to be "really scawey." Despite those words though, his smiles and confidence show how far he has come in the months since he has been home. He feels safe.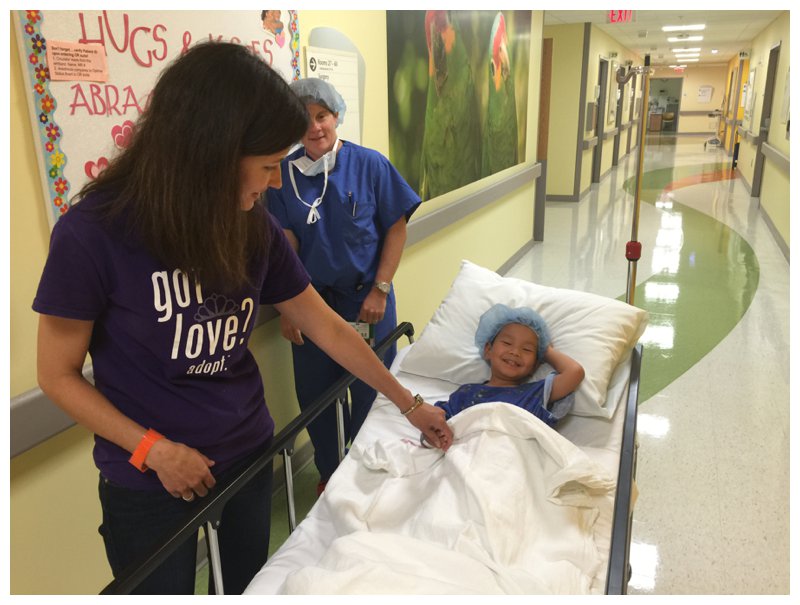 He was so sweet as they wheeled him away, but it was hard to let him go. Luckily we had family there to wait with us.

He was pretty pitiful for the next 2 days. He had to remain on his stomach, and he was in a lot of pain.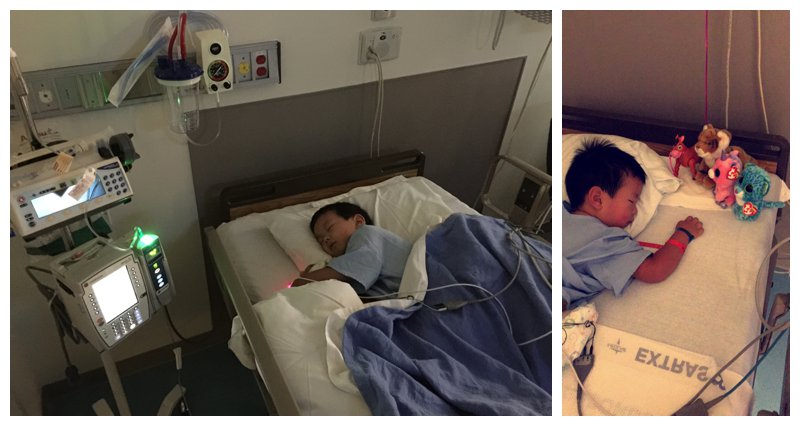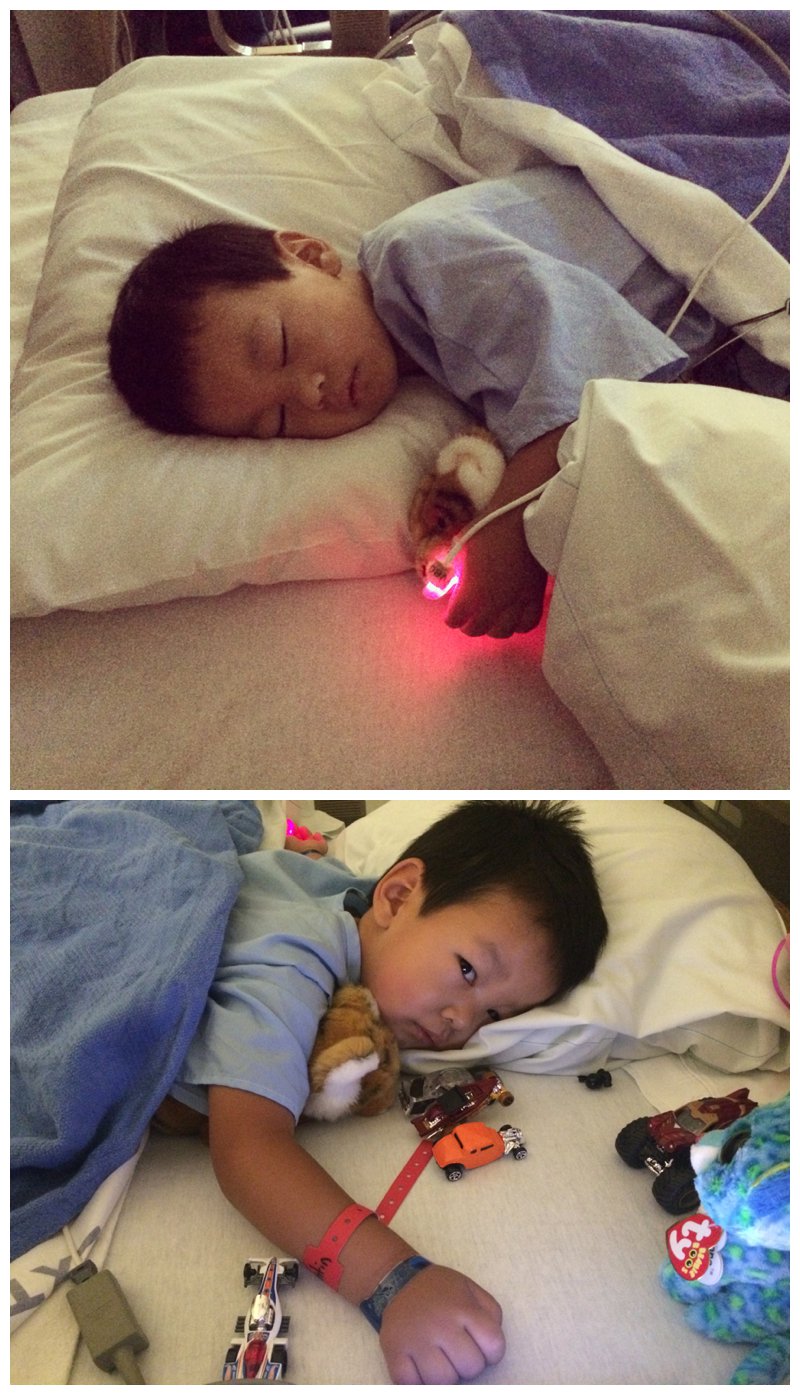 I tried to be strong for him, but after 2 days and nights of pain, I broke down and cried with him.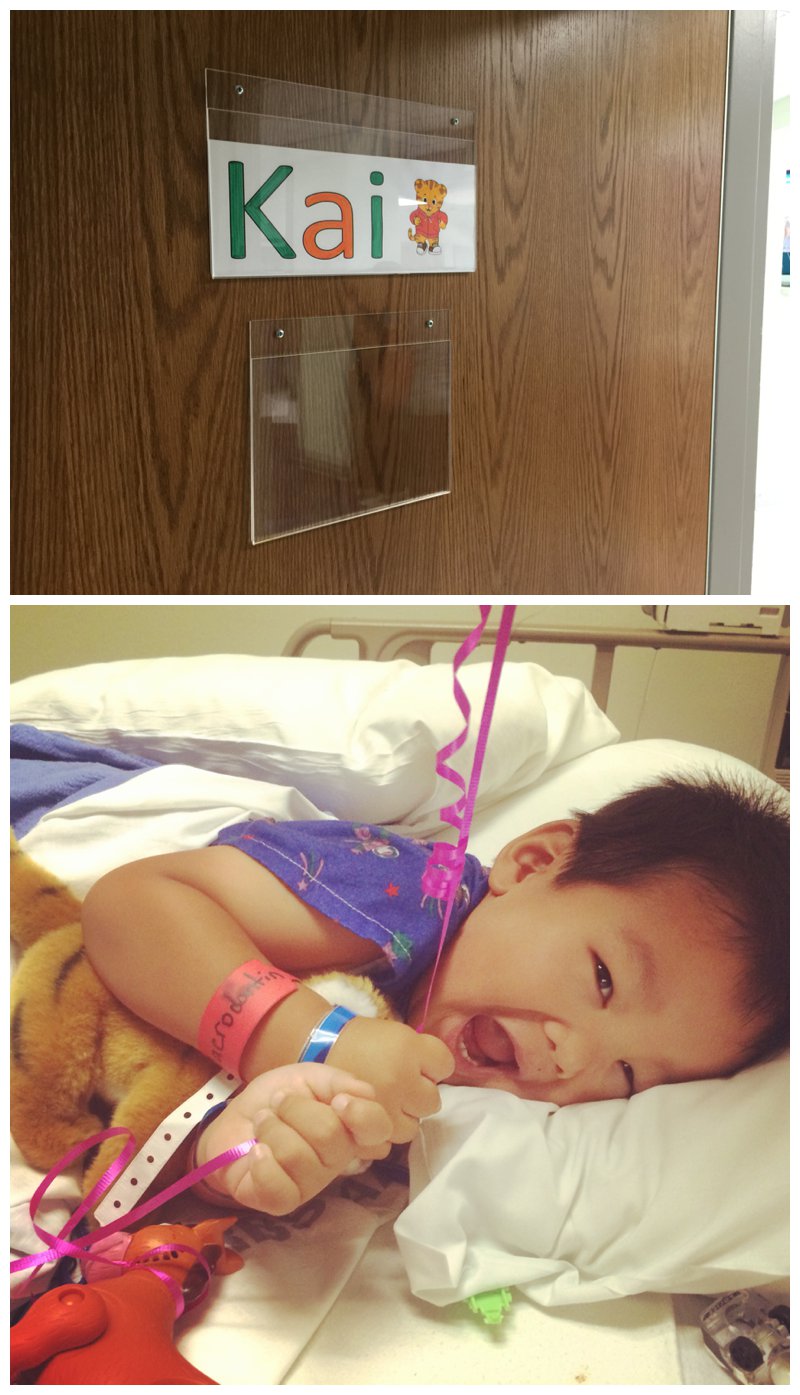 Finally he turned the corner and his happy, sweet personality came back. It was a welcome sight for all of us.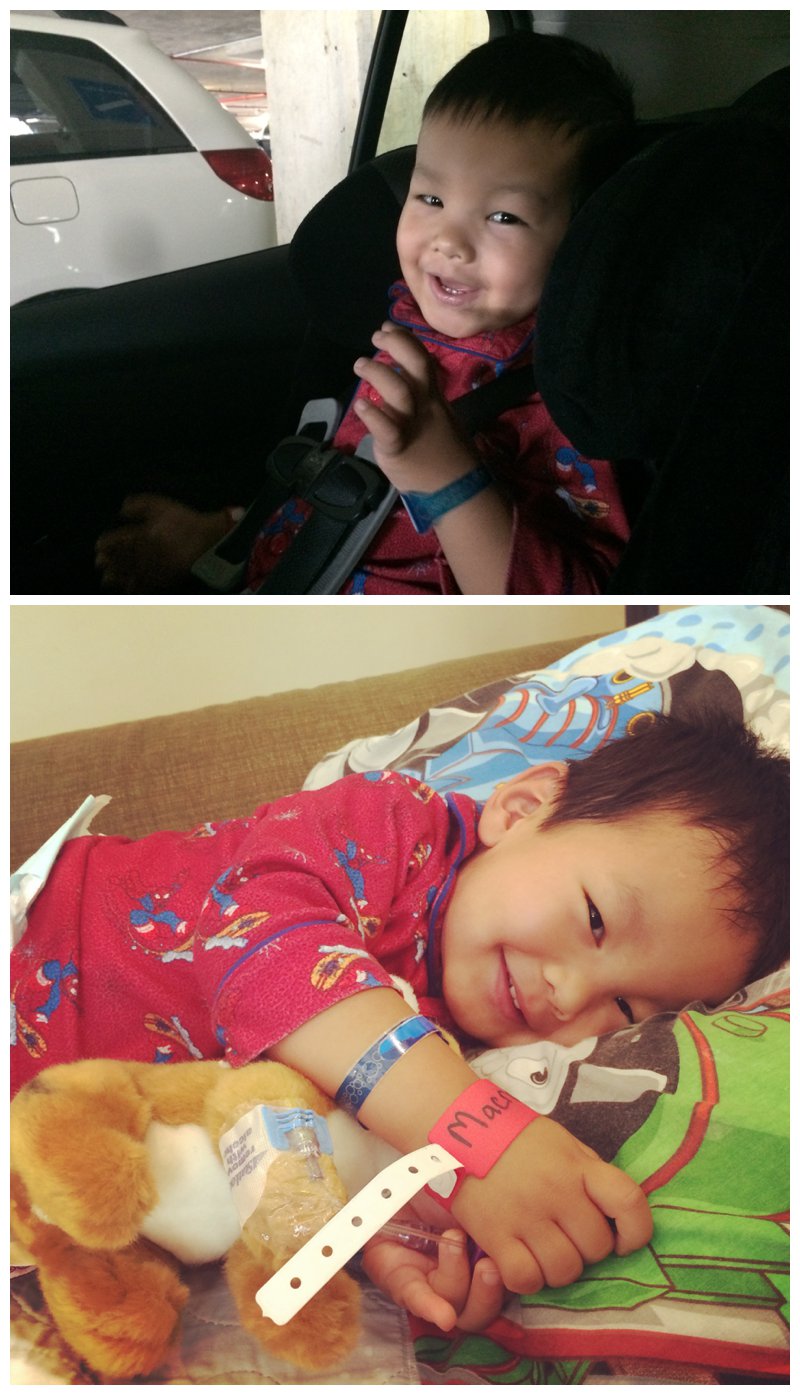 He has to remain laying flat for another two days. Honestly that part has not been as hard as I was afraid of. He has been happily playing with cars and stickers, and of course he has gotten the rare privilege of having a show to watch all to himself. Every day should be easier from here.
Now we have to wait about six months or so before he will have his next urology surgery. On one hand I am so glad that we have made the first step toward all of the repairs that Kai needs, but at the same time, I am dreading having to go through 2 more surgeries in the next year or so. This was so hard on him, and hard on this mama's heart.
I am hoping and praying that even though this experience has been difficult for him that he will not take backward steps from all of the progress he has made. I'm hoping that he will be able to just know deeper in his heart what it means to be a family and that we will be there for him always…