Slowly but surely things are moving along.  Right now we are on day 24 of waiting for our Letter of Approval (LOA).  This is a step that could take 30 days or could take 100 days. I think with Hannah, I described this step as similar to the grocery store checkout line.  Hoping we will be in the fast lane!
Here is a wonderful chart that shows the steps toward adopting in China.  We have completed Step 7, waiting for Step 8.  After this step I will be able to better predict when we will travel to China.  Hoping for October, but it all depends on the LOA!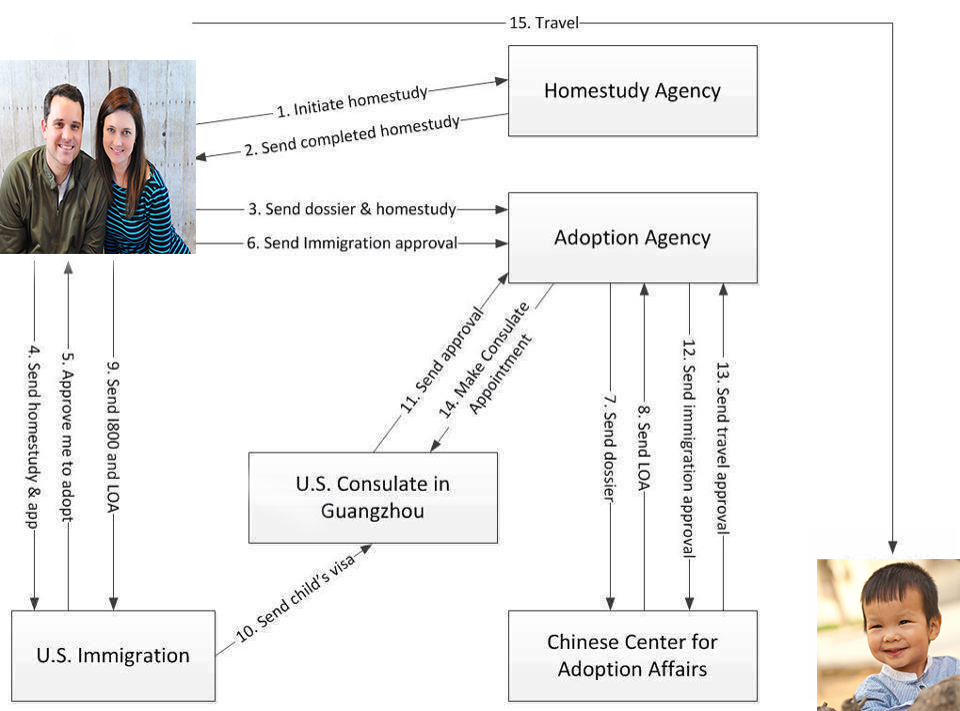 I recently got this sweet picture of our little guy holding the tiger we sent him. SO ready to have him home!!!