I'm not going to lie, this is hard.  I just dropped the kids off at school, and I'm sitting in my quiet house, and my heart hurts.  My stomach hurts. Its a little bit hard to breathe. Thats what grief feels like.
If you have never had a beloved pet then I'm sure that this could seem like an overreaction. Even anyone who knew Parker would know that this time has been coming for a while, so it couldn't have been a shock.  It wasn't.  We did know it was coming.
Still, now our family is different.  I've never been a big fan of different.
I can vividly recall the moment that I first realized I was a real "grown up".  It wasn't when I graduated from college, or grad school, or even got married.  It was the day that I turned to Jeff and said, "let's get a puppy," and he agreed, so we did.
We actually spent several weeks visiting shelters, trying to find the perfect puppy for us. On one of these visits, there was a sweet black and brown puppy.  I thought she was adorable immediately.  Jeff had his own requirement though; would she chase a tennis ball?  We took her outside and tried her out.  She immediately ran and retrieved the ball. We were hooked.  That was the one and only time that she ever went after a tennis ball.
That's okay.  She was meant to be ours.
She wasn't always easy.  She was terribly afraid of storms.  So afraid that she would try to climb up on top of furniture, including tables to find a place of safety.  Strange, I know. She was so scared of the vet that we had to find a vet that would come to our house.  She was diabetic, and needed 2 shots every day.  She was blind in one eye.
But she was oh so sweet.  All she ever wanted in her life was to be close to all of us, and she was always eager to give love and receive love.

Yesterday Jeff and I knew that her time had come. Saying goodbye was terribly hard.
Our lives were richer because Parker was a part of our family.  We already miss her so much.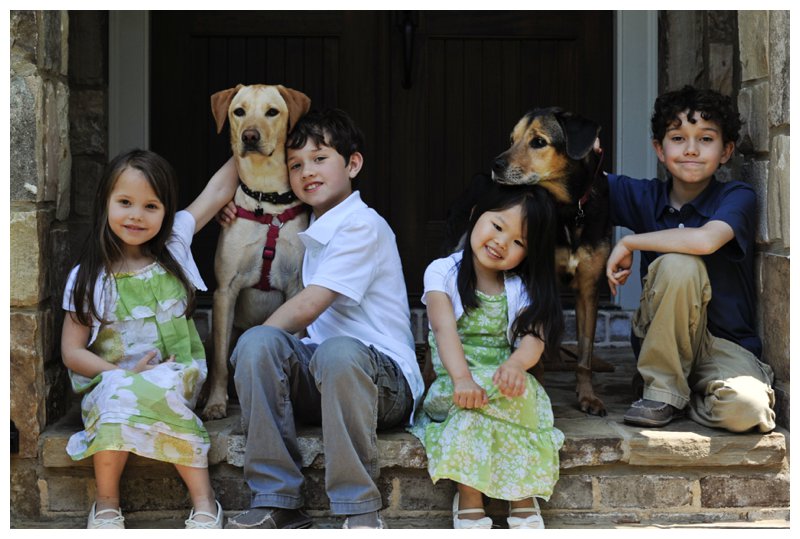 I love you Parker Lou!