My mother-in-law worked with a teacher who told the parents every year, "if you don't believe everything your child tells you happens at school then I promise not to believe everything that they tell me happens at home".  I'm hoping my kids' teachers agree with that…
Here are some pictures that K made in her pre-k class of her family.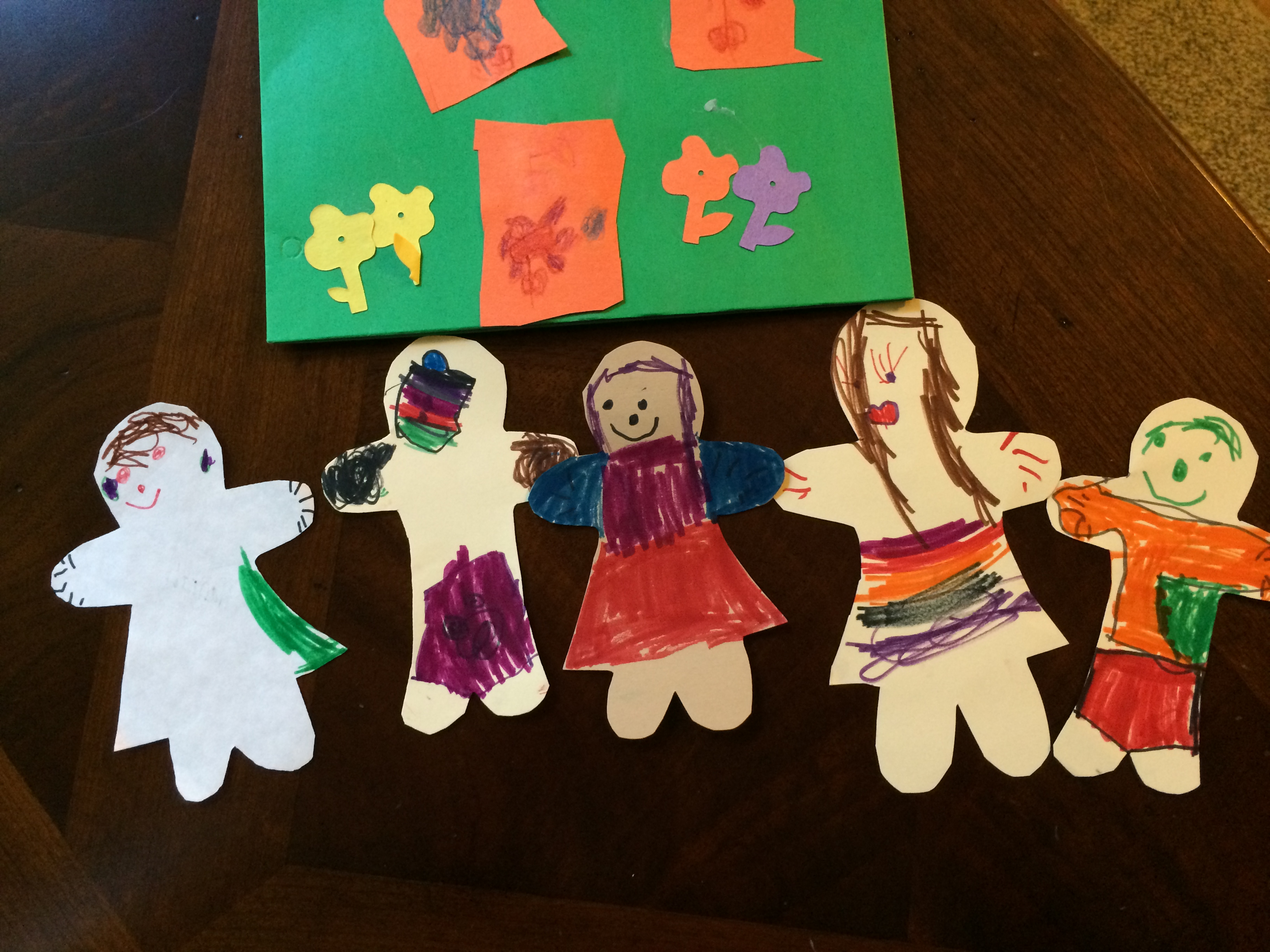 Yeah, I left one out of that picture.  The one of Jeff.  Here it is: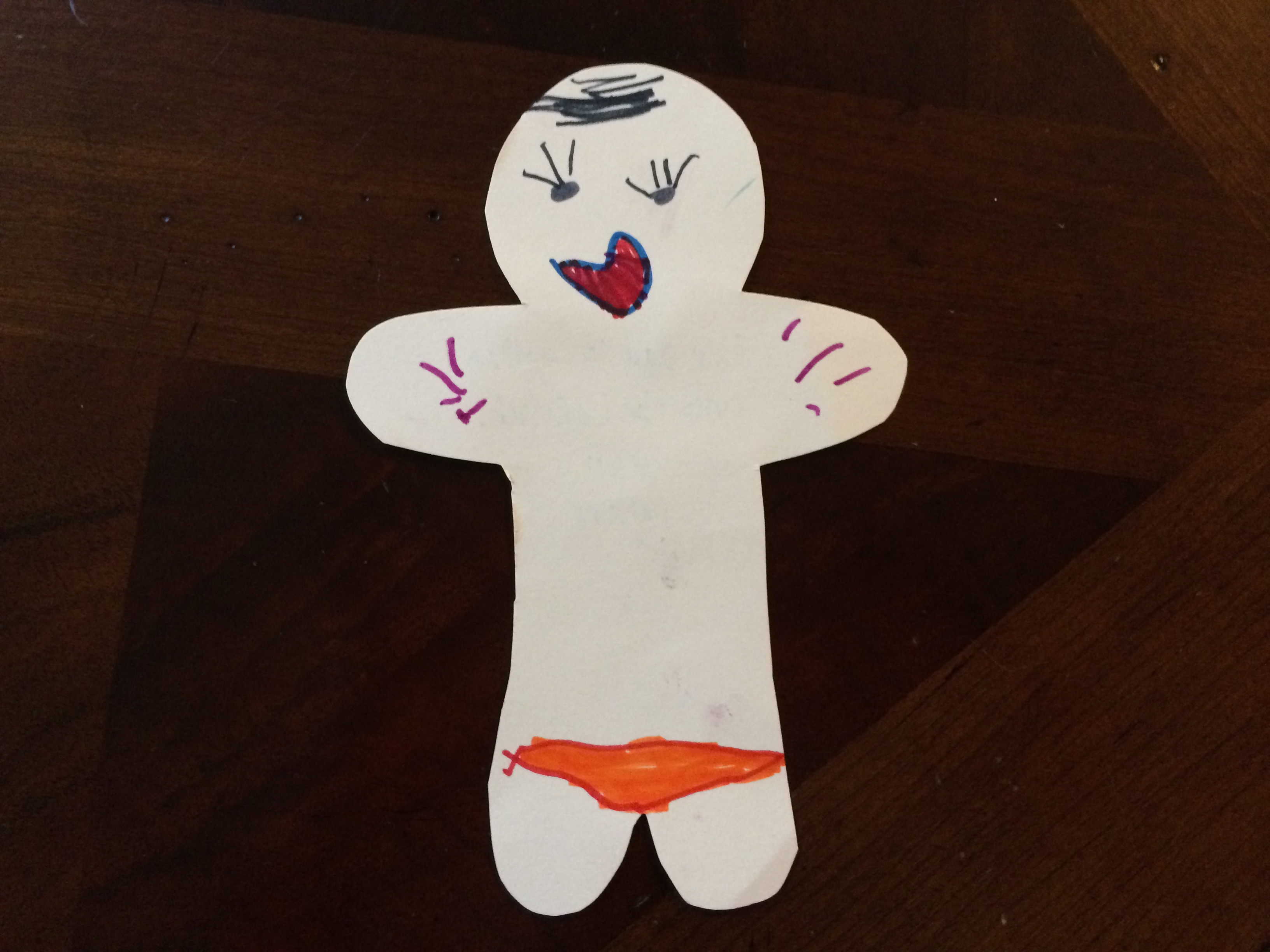 We saw this at K's open house and I'm pretty sure I spit out my drink.  Then I saw that the teacher wrote a note on the back of this one. "My Dad is getting into the bathtub.  He is wearing his bathing suit".
How do you even respond to that? I assured the teacher that my husband does not regularly take baths in an orange Speedo, but I'm not sure if she believed me.
On another note, recently on D's progress report his teachers noted, "As we were discussing how fast a Peregrine Falcon flies, a classmate brought up car speed.  D compared this to how fast his mom drives, saying, 'She got four tickets last year!'".
I most certainly did not get four tickets last year!  Okay, I got one.  And I got a warning. Does that mean I go as fast as a Peregrine Falcon?  I don't think so.
Okay, I got another ticket today.  No one tell D.  Or his teachers.