Last week we went for Hannah's 6 month visit to the cardiologist.  I was pretty nervous leading up to this appointment.  At our last appointment we were told that at any point her heart could start to enlarge due to her leaky pulmonary valve, and at that point we will have to do surgery.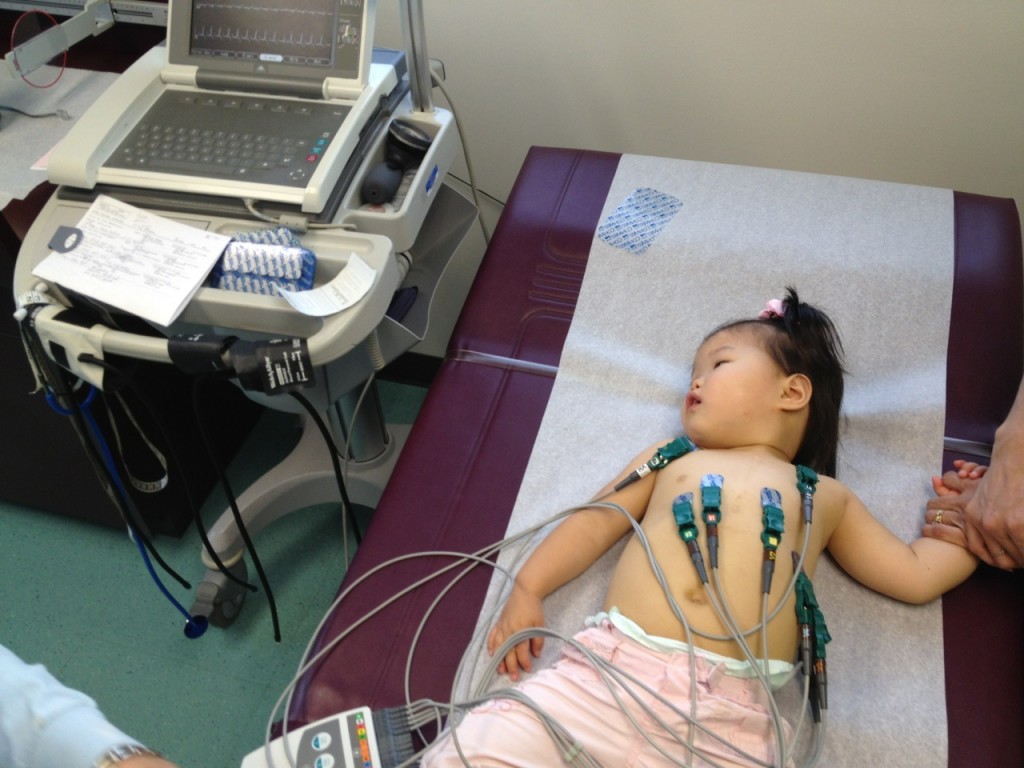 The good news is that that time is not here yet!  Her EKG was basically unchanged from 6 months ago, and she is doing great!  In fact, we don't even have to go back for a check-up for a year!!  Woo-hoo!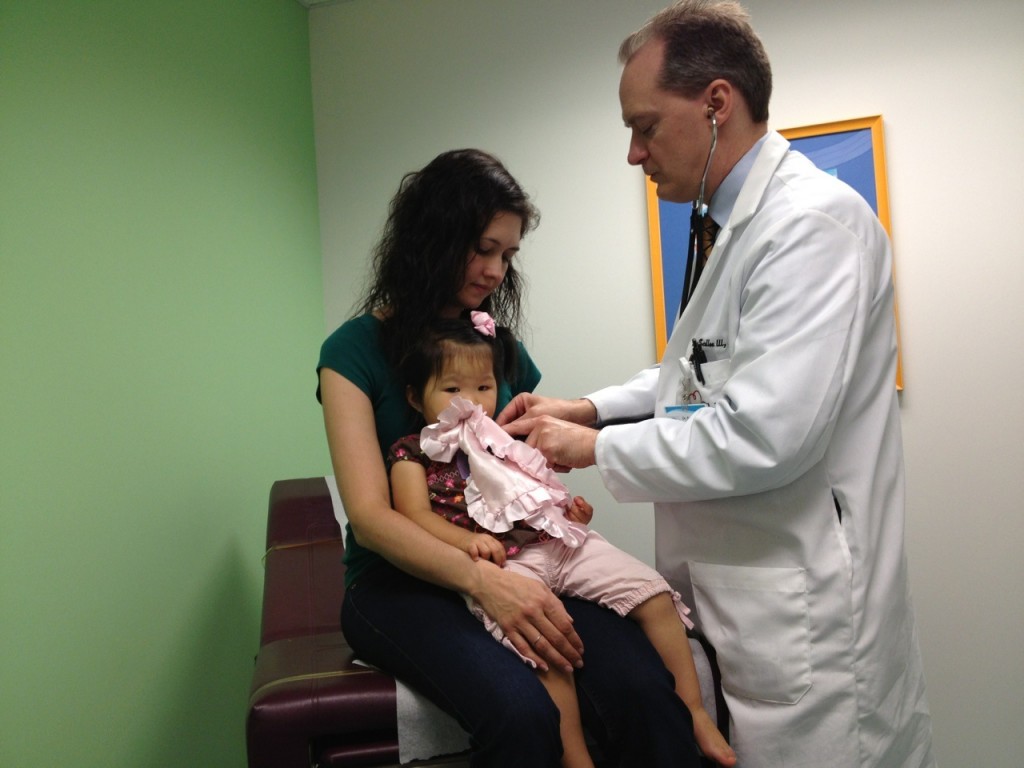 Several people have asked me what the valve will eventually be replaced with.  I didn't know the answer to this, so I asked while we were there.  Apparently it will be replaced with either a bovine valve or a donated human valve.  So there you go. 🙂  So glad that our sweet girl will be able to do a little more growing before she has to have another surgery.