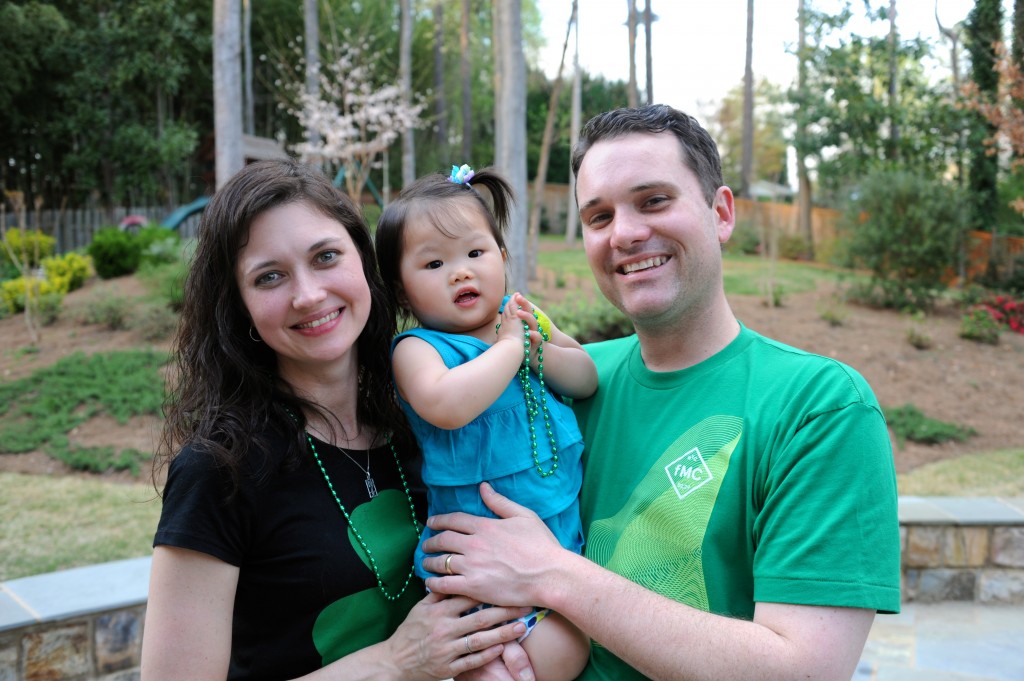 March 17 was a happy day in this house as our dear Hannah turned 2.  A year ago, we already knew of Hannah.  We had her pictures, and we knew that she was our daughter.  We celebrated her birthday, but she was a half a world away.  My heart ached to have her in my arms as she ate her first bites of birthday cake.
This year, I got to wake her up with a big birthday hug.  We got to see her joy as we sang "Happy Birthday", and she realized it was for her.  We got to see her excitement as she opened each present carefully, and sat down to play eagerly with each new treasure.  Words really can't explain the peace and happiness in my heart as we celebrated the birth of this sweet girl.
Along with her birthday candles, we lit a candle in honor of her birth family.  I have to think that even as we are celebrating, they are around the world mourning.  We now have her in our arms, and they don't know where in this world that she is, or even if she is alive.  I think they did the only thing that they could do to get Hannah the medical care that she needed, which was an amazing gift of love.  I always want Hannah to know that it is okay to love her China family.  I certainly feel love for them.  They brought our daughter into the world.  They didn't know it, but they answered our prayers.  I pray that God will help them have peace about their daughter, and somehow know that she is okay, and dearly loved.
Happy 2nd Birthday, Hannah!  We love you!!