We have been eagerly anticipating the time we could return to Europe ever since Covid derailed our plans to do another month away (We had a trip planned to Italy for July of 2020). Although older teenager's schedules no longer afford us the time to take a month away, we were able to carve out two weeks that fit everyone's schedules.
We first flew into Lyon, France. We luckily had no exciting airport anecdotes for me to share with you. We took off for our red eye flight completely exhausted with half our family returning from a church mission trip and the other fresh out of the extremely intense last week of swim team. We had not actually been ALL together as a family in multiple weeks, so it was the best feeling for me to look around and release a deep breath as I saw all of us together.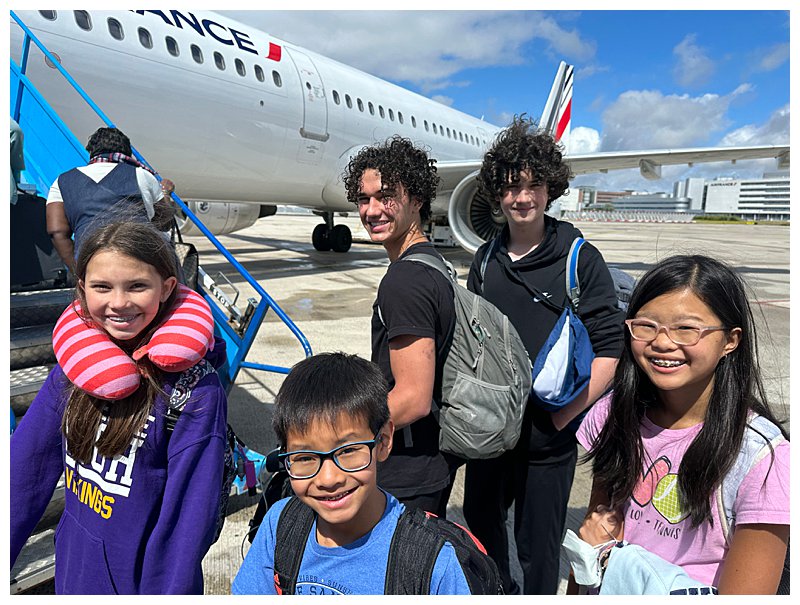 We had a flat right in the Old Town section of Lyon, where we could easily walk to stores for fresh bread, fresh cheese, and fresh produce.
We found a gorgeous park that had a large lake and even a small zoo with Kaitlyn's favorite, giraffe's, and Kai's favorite, monkeys. We had good wine and crepes, and beautiful buildings at every turn.
We also found our favorite thing, a picturesque place to sit down with a picnic and books to read.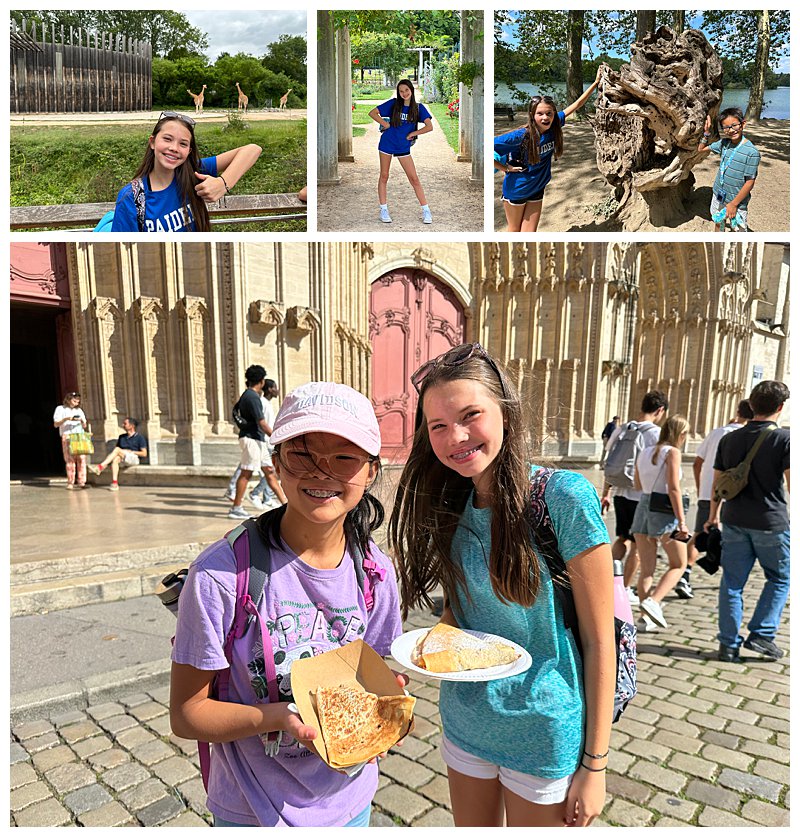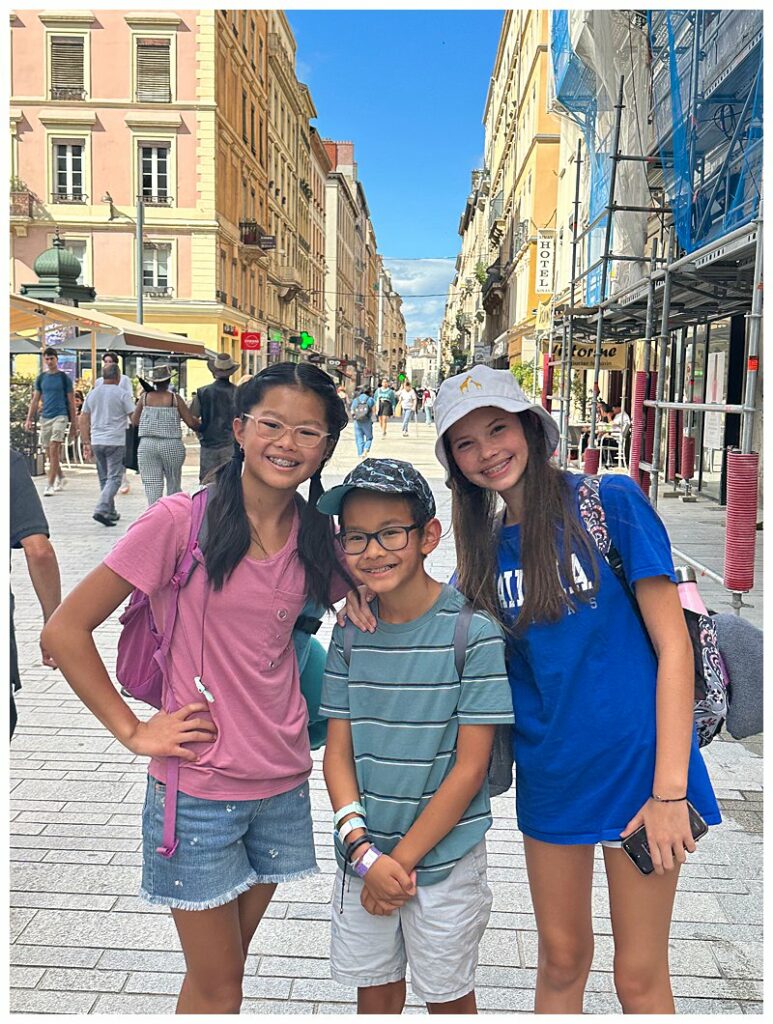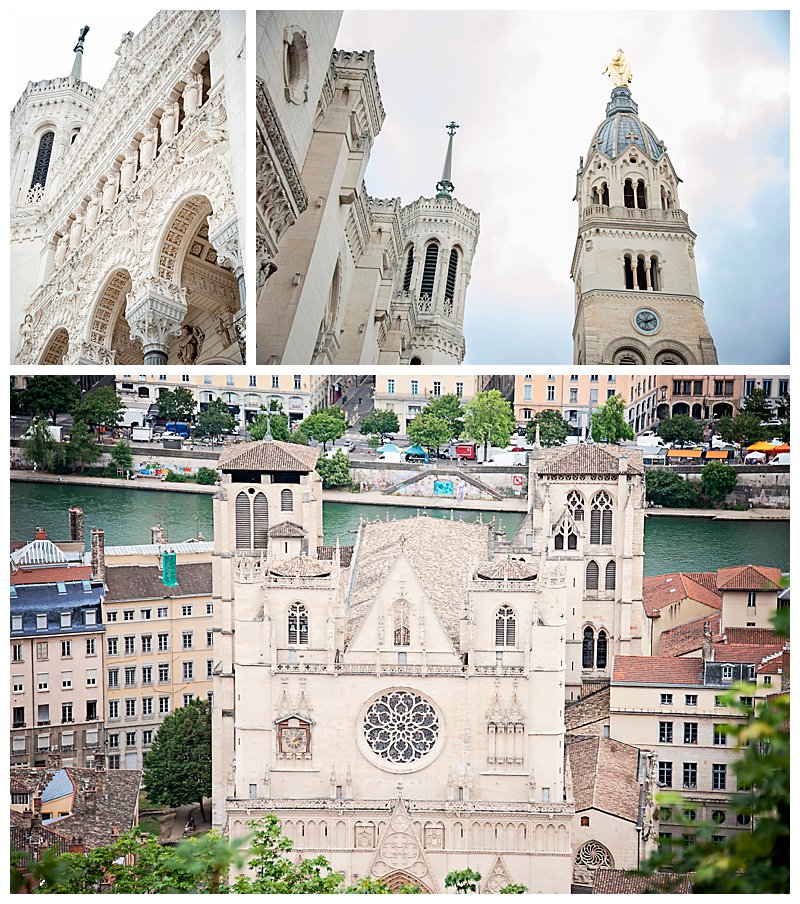 My favorite memory from this part of the trip is going to be a down the mountain walk with just Zac and I when we had no actual idea of where we were going. We laughed our way down the mountain as we took turn after turn, then explored the remains of an ancient theater, and continued wandering until we found the rest of our family.
We had a fantastic few days, with minor jet lag and lots of laughs. Looking forward to the next part of our adventure.